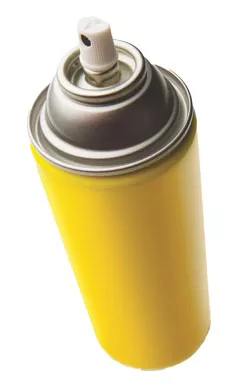 Is graffiti still graffiti if it's sanctioned? What if it's spray-painted on a plywood "canvas" in front of a live audience, rather than on a wall under cover of night?
You can ponder these questions while sipping a beer at the Magic Hat Artifactory on Saturday at "Wall-to-Canvas," a graffiti-arts competition organized by the Shelburne Art Center.
"When you talk about street art, part of the allure is that it is illegal," says the art center's Sarah Grillo. "It's asking interesting questions about politics and society and the legality of space."
At the Artifactory, a dozen artists — most of them with real street-art cred, plus a few more traditional artists with a graffiti style — will have two hours to create works of art on plywood canvases. Audience members are free to watch the action or partake of the food, live music and beer. They will also choose the winner of the competition. The event culminates in an auction of the finished work to benefit the art education and residency program at the Shelburne Art Center.
It wasn't easy finding street artists to take part in the competition, Grillo notes. There just aren't that many in Vermont. And, of the existing artists, some were wary about going public. But the center managed, through online sources and good old word of mouth, to recruit 12 artists, including Vermonters Adam DeVarney and Kristen L'Espérance.
"All of them are pretty comfortable doing work out of a spray can," says Grillo, and that's primarily what the artists will use on Saturday.
Whether or not their work counts as graffiti, they're sure to put on a show.
"We recognize that these people are legitimate artists and they have a lot of talent," Grillo says. "We want to share that with the community."