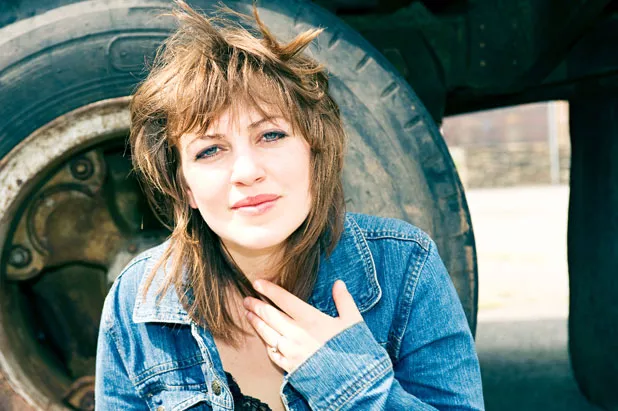 On Saturday, August 4, the Tupelo Music Hall in White River Junction will close its doors for good, ending a nearly two-year experiment in marquee-ish entertainment in the Upper Valley. But when New England-based blues band Dr. Burma strum their final chords on Saturday night, the curtain will drop on a bizarre and unfortunate final chapter of the club.
Two weeks ago, we reported that a fundraising festival was in the works at the nightclub for the weekend of August 11 and 12 to benefit deserving organizations in the WRJ community and perhaps lay the foundation for future events to take place in the venue once TMH leaves (Soundbites, July 18). The lineup was to be curated by Burlington's Rebecca Poitras via her new promotion company, Lights Alive Productions.
Sounds peachy, right? But hold on a second. This is Tupelo Music Hall, where ass-covering misinformation seems to have been on tap.
Last week, TMH's website posted a curious note disavowing any knowledge of the festival. Here's what it said:
"We are hearing rumors about, and read in the newspaper, talk of a festival at Tupelo Music Hall. Contrary to what is being publicized (not by us) we are not having, nor do we plan to have, a music festival of any sort in White River Junction. Anyone who claims to be holding a music festival on our behalf is doing so without our knowledge, consent, or support."
Well (dusting hands off), I guess that's that. Move along, nothing to see here. Except for one pesky little detail. Namely, Tupelo had previously given credence to said "rumors" read in "the newspaper." (Gee, wonder which rag they meant?)
In an email to Seven Days dated Saturday, July 14, Tupelo owner Scott Hayward confirmed a festival was in the works for the club. He wrote: "This fundraiser is an opportunity for us to do [sic] raise some money for a good cause(s) before leaving White River Junction and might allow us to book future shows in a partnership opportunity with Rebecca's organization in White River."
Oops.
So what the hell happened? Good question.
Hayward, unsurprisingly, declined to comment on the matter — he's apparently not a fan of "the newspaper." It's clear that he and Poitras had a falling out, which, according to Poitras, got ugly at times. But, frankly, who cares?
In most cases this would be a total nonstory. Plans for special events emerge and evaporate at venues around the state all the time. But what makes this instance so strange is the lengths to which Hayward has gone to smoke screen the public, first about the club's future, then the festival.
If you recall, when the Valley News first broke the story in late May that the club was in danger of closing, Hayward preemptively denied the report, stating in a newsletter sent to customers the day before the VN piece ran that, while the club was strapped for cash, they had no plans to close it. Then, about a month later, Hayward announced the club would indeed be closing. Then he confirmed plans for a festival at the venue. Then he denied ever knowing about such plans — and threw 7D under the bus in the process.
Look, I don't want to kick TMH when it's down — and almost out. But if I could chat privately with Hayward for a sec?
Listen, Scott. No one is happy about Tupelo closing. And I'm honestly sorry the venture didn't work out. I'm even willing to let bygones be bygones and overlook that you impugned the credibility of me and my employers with a thinly veiled public slight on your website. You're probably under a lot of stress at the moment. I get it. But in the future, might I suggest being a little more honest and forthright? Had you simply laid your cards on the table to begin with, you would have spared yourself all this backtracking. And you would have spared "the newspaper" from having to call you on it.
BiteTorrent
On a lighter note concerning TMH, the club's second-to-last show features a trio of bands offering a blast from Vermont's musical past. On Friday, August 3, Better Days, Davis Brothers Garage Band and Tracks will take to the TMH stage as part of a two-night VT run that also includes a date at the Rusty Nail in Stowe on Saturday, August 4. All three bands were active and popular in the early 1970s, which Tracks front man Peter Wonson calls a "golden age" of live music in northern New England. In fact, Wonson recently penned a book, Old Times, Good Times: A Rock and Roll Story, all about those hairy days and nights rocking nightclubs — and awesome mustaches — around the region.
Vermont's favorite righteous babe — yeah, I'm still gonna call her that, even though she's no longer on Ani DiFranco's label — Anaïs Mitchell, recently announced she'll be touring with indie-folk falsetto messiahs Bon Iver in September, in support of her excellent and globally acclaimed 2012 record, Young Man in America. Unfortunately, the Bon Iver dates don't currently include a Vermont stop — the closest they'll come is Saratoga Springs, Boston and Providence. But Mitchell does list a string of TBD "Barnstorming Tour" dates in her home state September 27 to 30. Stay tuned. In the meantime, perhaps you can busy yourself with boniverotica.tumblr.com. You're welcome.
On a sad note, Craig Mitchell writes that his band, Craig Mitchell & Motor City, is calling it quits, citing the usual assortment of "artistic differences." However, Mitchell says he's got some new projects in the works to continue making music that Prince, the Black Keys and Jamiroquai would make babies to. Phew!
Welcome home, Joe Davidian! The Nashville-based, Vermont-born pianist — and a bona fide member of the ridiculously musical Davidian family — will give a rare performance on native soil with his trio at the FlynnSpace on Friday, August 3. Davidian has been making waves in the Music City jazz scene and has become a sought-after player in his adopted hometown. Still, it's nice to see him come back to where it all began.
Last but not least, by the time you read this, I will have basked in the folk-ish glory of the Newport Folk Festival, pretty much just to catch Anders Parker, Jay Farrar, Yim Yames and Will Johnson getting their Woody on via their Guthrie tribute project, New Multitudes. In order to go, I'm writing this column earlier than usual, so I haven't actually seen the show yet. But let me tell you what: It was awesome. (That's right, I just futureviewed the band. Don't try that at home, kids.) Anyway, I bring it up because Parker just announced a string of dates alongside Johnson, including a house show in Montpelier on September 25. No, I can't tell you where it is. But if you're interested — and based on their NFF performance, you damn well should be — you can buy tickets through his website, andersparker.com.
Listening In
Once again, this week's totally self-indulgent column segment, in which I share a random sampling of what was on my iPod, turntable, CD player, eight-track player, etc., this week.
Purity Ring, Shrines
John Maus, A Collection of Rarities and Previously Unreleased Material
Fang Island, Major
Waylon Speed, Valance
Wooden Dinosaur, Spaces