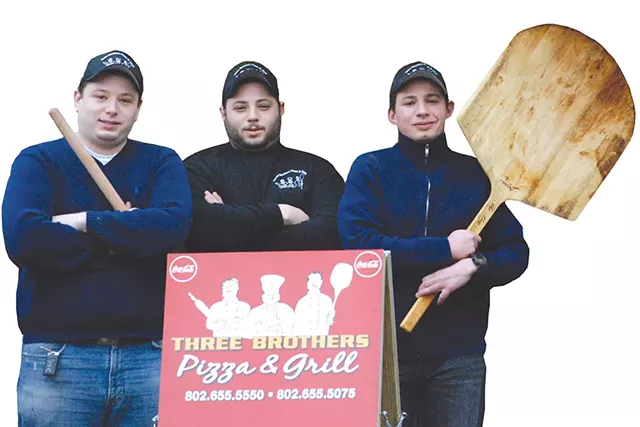 When Donny's New York Pizza in Winooski closed last fall, it wasn't just a loss for those looking for pies. It also meant the end of the weekly Burlington Bike Nights that the restaurant had long hosted. But the gathering of motorcycle enthusiasts has risen again, now at Three Brothers Pizza & Grill in Colchester.
"I personally don't ride, but I have a lot of friends that do," said co-owner Rabie Faour, one of the three eponymous brothers. "When Donny's shut down, they approached me." He gave the bikers an enthusiastic yes. "Anything bringing in more business ... is always a plus," Faour said.
Every Tuesday, beginning at 5:30 p.m., folks who show up on two wheels get a free fountain soda with their meals. Burlington Bike Night "promotes safe riding," according to its self-description on Facebook, and Faour affirmed that the bikers he's met so far defy the hard-living stereotype. "A lot of these guys aren't drinkers," he noted. "They'd rather have a free soda. They're 100 percent responsible. They're great guys, not wild and crazy guys."
Many of those "great guys" grab slices of the ever-changing "not your average pizza." "We've done it all," said Faour. "Crab Rangoon pizza, Philly cheesesteak-poutine pizza, chili-cheese-dog pizza." There's a full complement of sandwiches, wraps, salads and burgers, too. The spot has "everything plus pizza," Faour jested.
In the winter, Three Brothers seats 24 with standing room for up to 49, but outdoor picnic tables offer plenty of room for riders once the weather warms. "Outdoors we have no limit," Faour said. "I'd like to see how large we could grow it."