Vermont's hills are alive with slowly building Rossini crescendos. As it happens, the state's two established summer opera destinations — the Opera Company of Middlebury and the Waitsfield-based Green Mountain Opera Festival — will both produce comic operas this season by that master of musical hilarity, Gioachino Rossini.
OCM artistic director Douglas Anderson chose the Italian composer's early romp L'Italiana in Algeri (The Italian Girl in Algiers) for the company's 11th season. The 21-year-old Rossini tossed this one off in about three weeks using a libretto borrowed from another composer's opera, in the process immortalizing it with his humorously fast tempos and musical surprises.
In the story, an Algerian governor bored with his wife and harem seizes on the idea of acquiring an exotic Italian girl. When one is shipwrecked off his shore, his fantasy seems ripe for fulfillment. But this is 1813, two decades after Mary Wollstonecraft's A Vindication of the Rights of Woman, and by the end of the opera, the crafty Italian woman "has him wrapped around her finger," Anderson quips gleefully.
There's no need to recap the famous story of the Rossini opera that GMOF artistic director Bruce Stasyna selected for the festival's ninth season, La Cenerentola (Cinderella) — except to say that the composer replaced the fairy godmother with the prince's tutor, special effects being limited in his time.
Rossini again took just three weeks to compose the 1817 work. Its solo and ensemble set pieces are as delightful and rife with Rossini patter as any in Il Barbiere di Siviglia (The Barber of Seville), which he had written the year before.
The composer had little interest in historic specificity; L'Italiana is set merely in "the past." So Anderson and Stasyna felt free to transplant the operas' settings — and both chose 1950s America.
The story made Anderson think of the era when "Americans all needed to have an Italian woman, and every gas station had a pin-up of Sophia Loren," he says. Middlebury's L'Italiana is set in a used-car lot in Kansas; the heroine emerges not from a shipwreck but from an Austin-Healey Bugeye.
Stasyna hints that his production of La Cenerentola will happen in a diner "maybe called Magnifico's" — that is, named after the fortune-hunting father of Cinderella and her two stepsisters. He also assures that it won't have the "flying donkey and exploding umbrellas" featured in the Met's version this season. "Those two things alone would take care of three quarters of our budget," he says.
Stasyna chose Cenerentola with specific singers in mind, handpicked from among his numerous contacts in the music world. (He's chorus master of Washington Concert Opera and concert pianist at Manhattan's Marcello Giordani Foundation; he was chorus master of the former New York City Opera.) Cinderella, for example, will be sung by mezzo-soprano Megan Marino, who just made her Met debut this season. "She was a great get," Stasyna declares. "After this, she may be ungettable."
Courtesy of Benjamin Dickerson
Benjamin Dickerson
Another Cenerentola cast member is still on his way up: Milton-born baritone Benjamin Dickerson, 21, the understudy for the role of Dandini, the prince's valet. Dickerson is an Essex Children's Choir alum whose first voice teacher was University of Vermont professor David Neiweem. He was one of 17 singers selected from an audition pool of hundreds for the GMOF's Emerging Artists program. It gives promising singers between the ages of 21 and 32 real-world experience, including a showcase in their own separate, semistaged opera. This year that will be the gravely serious historical opera The Rape of Lucretia, by Benjamin Britten.
As a cover in the main opera — he says Cenerentola is "perhaps my favorite opera" — Dickerson won't be in Lucretia, but he'll sing in the festival's Burlington concert and other events. He started his professional studies at the Crane School of Music, where he starred in a different Rossini opera, and is switching to the Manhattan School of Music in the fall.
The cast of L'Italiana was similarly culled from hundreds of singers during auditions held in New York. Anderson, though, also holds a separate audition at Middlebury. That's how soprano Sarah Cullins got the part of Elvira, the Algerian governor's neglected wife.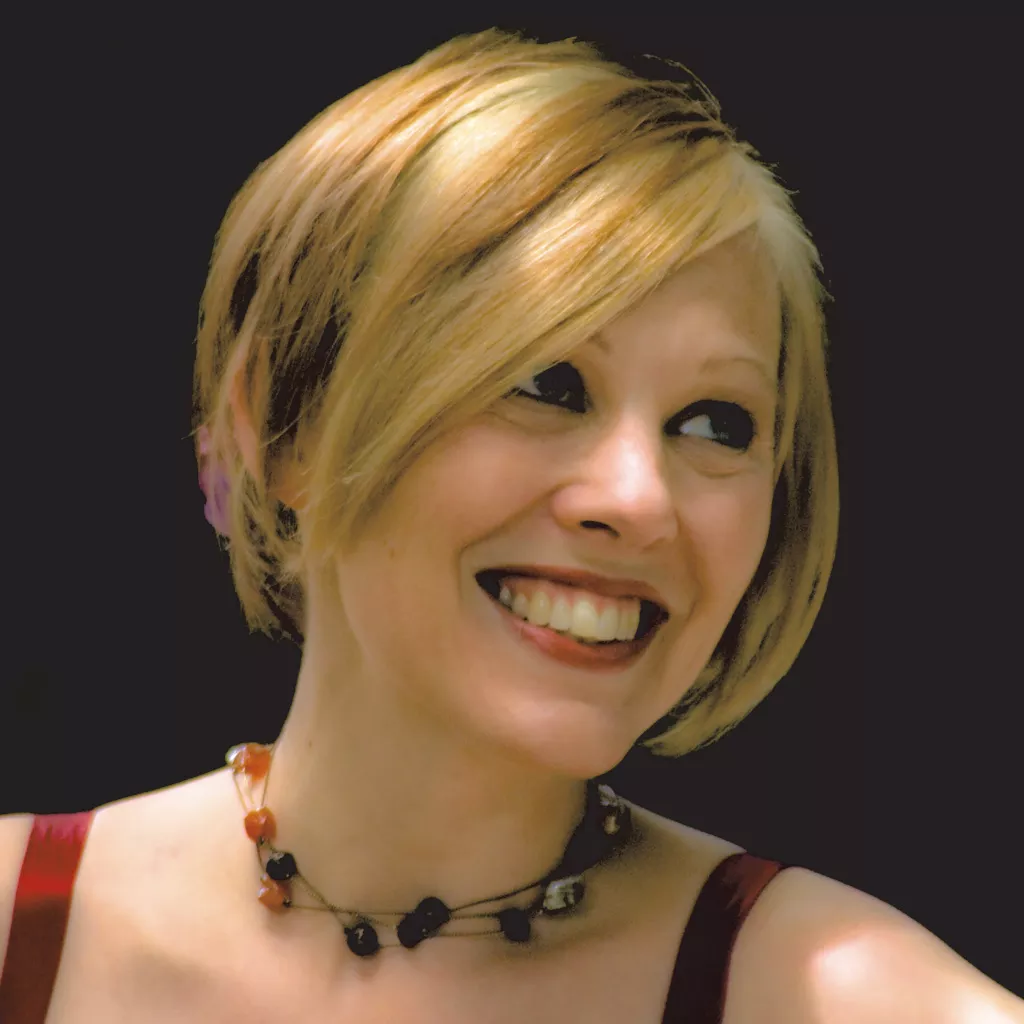 Courtesy of Sarah Cullins
Sarah Cullins
Cullins, 40, is a Burlington native who grew up at a time when Vermont had no resident opera companies. With a career launched at age 4 playing a Munchkin in The Wizard of Oz on ice at Leddy Park Arena, Cullins studied voice during high school with local teacher Jill Levis. She earned a dual undergraduate degree in voice and English from the New England Conservatory and Tufts University. After completing a professional studies certificate at Mannes College the New School for Music, Cullins accompanied a fellow student back to his home country of Colombia.
There she stayed for 10 years. Cullins won Colombia's national voice competition and was soon invited to write the curriculum for a new voice department at the Central University in Bogotá, with the aim of making young Colombian opera singers competitive internationally. Cullins ran the program for six years before returning last year with her husband and son to Burlington. (Her father is Tom Cullins, cofounder of the architectural firm TruexCullins.) Cullins and her husband, Colombian guitarist Daniel Gaviria, perform Latin American music in a duo called 8 Cuerdas, and Cullins teaches at UVM and Johnson State College.
The soprano landed her comic role in part because she understood the inherent humor of Rossini's opera, she says. With Anderson's comic staging, she advises, audiences should "be prepared to come and laugh out loud.
"Opera used to be the pop culture ... There used to be comic skits between acts. This piece is really trying to bring that [milieu] back," Cullins says.
If any composer's work is right for the job, it's Rossini's.
The Opera Company of Middlebury presents Rossini's L'Italiana in Algeri (The Italian Girl in Algiers). Friday, May 30, Thursday, June 5, and Saturday, June 7, at 8 p.m.; and Sunday, June 1, at 2 p.m.,x at Town Hall Theater in Middlebury. ocmvermont.org
Green Mountain Opera Festival presents Rossini's La Cenerentola. Friday, June 20, at 7:30 p.m., and Sunday, June 22, at 3 p.m., at the Barre Opera House. Also Britten's The Rape of Lucretia, Thursday, June 19, at 7:30 p.m. at Sugarbush Resort in Warren. For other events, see greenmountainoperafestival.com
The original print version of this article was headlined "Two Vermont Opera Companies Gear Up to Give Rossini a Midcentury Spin"