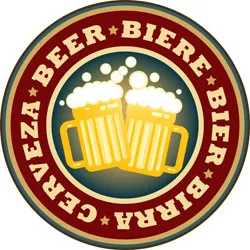 Where can a sister find Unibroue Raftman, alligator soup and Argentine barley wine all in one place? At the 19th installment of Mondial de la Bière (aka Montréal world beer festival), which starts this Wednesday at Montréal's Hotel Bonaventure.
Five Vermont breweries — Harpoon Brewery, Magic Hat Brewing Company, McNeill's Brewery, Rock Art Brewery and Vermont Pub & Brewery — will tote their beers north of the border for the massive fête, which includes more than 600 beers from around the world and sauces up tens of thousands of people.
The offerings range from the mundane to the obscure; from Canadian staple Molson Golden to ales from Michigan's Jolly Pumpkin and rare beers from Québec's constellation of microbreweries, including Hopfenstark, Benelux, Le Cheval Blanc and La Succursale.
Italy will make a strong showing among European breweries — at least nine will be in the house — and a Latin pub will spotlight beers from Chile, Argentina and Brazil, such as Cerveja do Amor (from Brazil's Cervejaria Bodebrown).
Admission is free, and tasting coupons are $1 each. The event runs from Wednesday, June 6, through Sunday, June 10, 11 a.m. to 9 p.m.