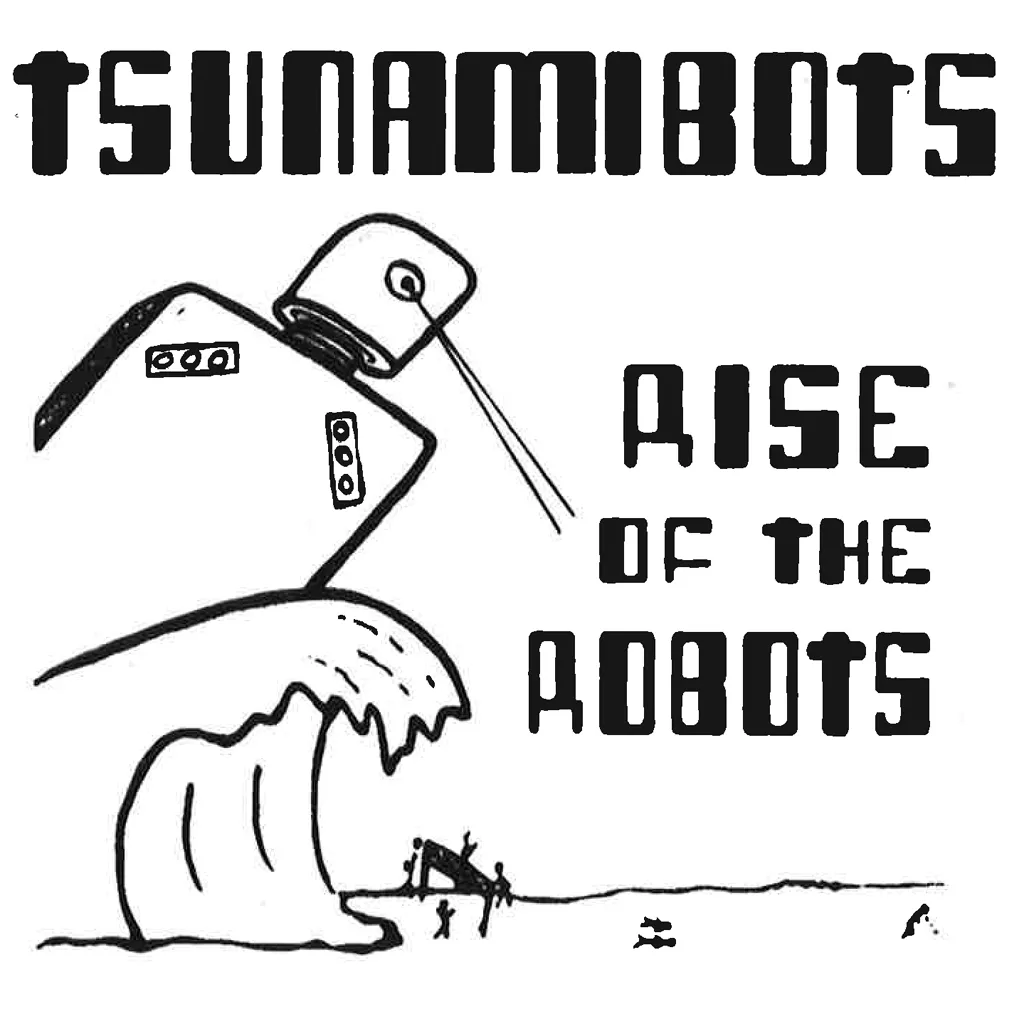 (Self-released, CD, digital download)
For reasons that still remain unclear, surf music has experienced a mini-revival in Vermont in the past 18 months or so. The latest band to drop into that reverb-washed wave are Tsunamibots, who recently released a pair of debut EPs, Surfing Craze in the Robotic Age and Rise of the Robots. However, unlike veteran locals Barbacoa, whose influences hail from Dick Dale's sunny southern California and spaghetti westerns, or the David Lynch-meets-Link Wray fare preferred by the High Breaks, Tsunamibots are primarily influenced by binary code. The band's robotic affectations are a gimmick. But it's a damn good gimmick and makes for an entertaining, if super-geeky, fusion of classic surf rock and punk.
Of the two EPs, Rise of the Robots has the most straight-ahead surf, sounding a bit like a lost Man or Astro-man? record — or maybe a Compressorhead record if that band ever strayed from metal. Guitarist Tomadore64 shoots the curl on cuts such as the title track and the cheeky "Short Circuit." The Master Circuit (drums) and the Main Frame (bass) make a formidable rhythm section. The duo locks into consistent grooves throughout both discs, which makes sense because, y'know, they're robots. But they are the rare robots with a sense of humor, as evidenced by the giggle-inducing "Journey to the Center of Uranus." I guess even robots have to go through fifth grade at some point.
Tsunamibots trace their lineage to the late, infamous local punk band Spit Jack. That shared DNA, er, code is evident on Surfing Craze in the Robotic Age. The EP opens on the title track, which delivers a bracing blend of punkabilly and surf punctuated by a fist-pumping, anthemic hook — shouted via vocoder, natch. "Anti-Human Interface" continues the aggro assault, vacillating between ragged punk bombast and nifty staccato surf-noir runs. The snarling "Binary Beach" is a presumed homage to the campy 1964 Annette Funicello beach-blanket flick Bikini Beach. The EP closes on "In the Belly of the Bot," a veritable riptide of chunky surf rock that ends in a wash of glitchy digital noise.
At times a little rough around the edges, Tsunamibots may not be the most technically gifted of Vermont's nouveau-surf bands — though they can certainly hang in that regard. But given their brazen style and unwavering commitment to their legitimately clever gimmick, they might just be the most fun.
Surfing Craze in the Robotic Age and Rise of the Robots are available here