Joshi Radin
David Budbill
Vermont poet and playwright David Budbill left this world on September 25, succumbing to a rare form of Parkinson's disease called progressive supranuclear palsy. He was 76. Budbill made many friends and earned a legion of fans. We asked just a few of them to share their thoughts, memories or poems this week.
Writer, teacher, lives half the year in New York City, half in Johnson
I met David Budbill in the late 1980s when I taught at Johnson State College and started the Writers Program down the hill at the Vermont Studio Center. I invited him to read at both college and colony, and a decade's friendship followed. Those were the years when David was still writing his Judevine poems — Why I Came to Judevine (1987) and Judevine: The Complete Poems (1991). He was also converting them to a play, Judevine.
David seemed vitally alive during this period, interacting with directors and actors, rethinking and recasting the poems for the stage. I saw and admired both versions of the play, impressed by how he enlarged and deepened it. I published several of his poems in the literary magazine I edited, Green Mountains Review. David's "plain style" poems — including one about "Vinegar Bob, the Academic" — fit just fine within these "academic" pages:
'Flawed Verse'
Vinegar Bob, The Academic, laughs at my flawed verse and says,
He writes short stories, then chops up the lines so he can pretend they're poems.
I say: What's wrong with short stories?
Vinegar Bob, The Academic, laughs at my flawed verse and says,
He has no command of prosody. He just throws words down anywhere on the page.
I say: Yeah, that's right. I'll throw 'em down anywhere I like.
David and I both loved jazz, and we sometimes jammed together in far-from-professional sessions, I on piano and David on sax (less often, on the shakuhachi). At some point, we hatched a plan for his next reading at JSC. He would read poems and, intermittently, accompany himself on the sax. The plan was better in conception than actualization. I remember Lois, his wife, listening with a mixture of bemusement and disbelief.
As far as I know, David never again attempted to be two performers at once. But later, he found other ways to combine words and music: performing with the great jazz bassist William Parker, with pianist Michael Arnowitt and, sometimes, with the poetry-and-jazz ensemble to which I belonged, PoJazz.
We also bonded over Chinese poetry. I'd taught in Shanghai in the early 1990s, and I brought back contemporary poems from the so-called Third Wave of Chinese surrealist poetry. Though David admired these poems, his real passion (and mine) was for the more straightforward poems of ancient Chinese hermit poets. He was beginning to experiment with his own "American-made Chinese poems" — short, simple forms that echoed across time.
I remember how excited but hesitant he was, initially, about these poems. He wondered whether they were too appropriative, too slight. I published several of them in GMR and encouraged him, at a second VSC reading, to start with the tried-and-true Judevine poems and gradually work in the Chinese poems. He did. The crowd responded with wild applause. Afterward, during the Q&A, several poets in the audience praised David's new poems, noting how they added breadth and heft to his poetic output.
David's death brings back to me his life. I knew how fully he embraced his world — the writing, the music, the gardening, the woodcutting, the solitude. I can only imagine how much he missed it near the end. Gardening and woodcutting were his seasonal enjoyments; the poems, prose and plays were for everyone. I suspect his words will nourish us for years to come.
Writer and editor, Strafford
David Budbill was sui generis, one of a kind. He was also a regular neighborly man, curious and often amused. While ever ready to shout with outrage at what he deemed bigotry or pompous excess, he kept on aspiring to the vigilant detachment of those he considered his nearest and dearest artist peers: Li Po, Wang Wei, Han Shan and others. These tough, clear and persisting poet-sages of ancient Asia walked away from city life and society's intrigues to watch the shifting panoply from far off.
In his own poems, David could slide between rueful and aghast, gleeful and grieving. He could be daftly roundabout or bluntly declamatory. A skillful gardener, shrewd about upland weather and the bugs and beasts that would avidly devour his plantings, he built an authorial career likewise, methodically but warily. He seemed to enjoy shrugging or scoffing at the accolades not gained.
Over many years, I've read and enjoyed David's books, but I always thought he was at his brightest and funniest and most complete onstage, in particular when braiding verse and polyrhythms with the majestic bassist and flautist William Parker and drummer Hamid Drake. And I'll treasure forever seeing three performances of last year's revival of the gorgeous Erik Nielsen opera A Fleeting Animal, with a libretto by Budbill. This rendering of the story of Tommy and Grace was so starkly beautiful, and Tommy's death at the opera's climax was as affecting as any end-of-life I've ever witnessed, in any art.
Bravissimo, David Budbill. Thank you.
Vermont poet and longtime friend, East Calais
Gladding opted to contribute a resonant Budbill poem from his book Happy Life (Copper Canyon Press, 2011).
'Out in the Fall Woods'
Out in the fall woods again this year,
cutting firewood.
Now sitting under a big white pine tree
writing this,
I wonder how many more years
I will be able to
work here, wander here,
do this:
smell the dying ferns
and leaves, listen to
the geese going south, stare up through
the branches of
these trees, see the clear-blue-blue-clear
autumn sky.
Publisher/managing editor, Green Writers Press, West Brattleboro
At Green Writers Press, we are mourning the loss of a great Vermont writer, David Budbill. But David is still very much with us in spirit and through his books. His forthcoming book, Broken Wing, will be published posthumously in November.
David had control of the process throughout his illness, and his daughter, Nadine, worked closely with me to bring the book to fruition and out to the world. Broken Wing is David's final work of prose in book form. We brought on Vermont artist Donald Saaf to add whimsical and lyrical illustrations throughout, in accordance with David's wishes.
Broken Wing is the story of one man's love for birds and efforts to save a rusty blackbird that can't fly south for the winter. But it is really so much more. I look at it as a folktale for all of mankind, a paean to nature and the world we so precariously inhabit, and a plea to end racism.
In Broken Wing, David has composed a monumental love letter to the natural world, an astute and minutely observed portrait of the avian inhabitants of a mysterious hillside orchard. The Man Who Lives Alone in the Mountains, a reclusive keeper of the Earth whose soul is devoted to one injured rusty blackbird, embodies a narrative voice compelled to witness, in the rhythm and brutality of the seasons, the intimate patterns of the wild creatures surrounding his home.
David's lyrical storytelling effortlessly transports the reader into his realm with a rare and poetic beauty. This book will live on, in the timeless, mythic way all great folktales do, and David himself is held within the pages for all of us to cherish.
Actor and author, Elmore
DeWees, who performed in three productions of Budbill's signature play Judevine, considered the playwright a teacher and a friend. The two would often meet for breakfast, he said, during the years when DeWees was starting out as an actor, and Budbill was "becoming the icon/folk hero he is." He offered the following as "a Movement, and accurate to the times David and I hung." Picture a Hardwick diner one winter morning in 1988...
Rusty DeWees: When do you write?
David Budbill: Afternoons. Upstairs at my desk. When Lois paints. Tea. Cat comes up from the woodstove.
RD: How do you write?
DB: Oh. (Pause.) I play music. Yeah, I play music ... much as I write.
RD: What do you play?
DB: My sax, mostly. Percussion. But. My sax, mostly. That's when the cat goes back to the woodstove. You should write.
RD: Nah. I don't know verbs and nouns, really.
DB: You drum, you know rhythm. You move with it onstage.
RD: Nah ... Pancakes are good, gol darn.
DB: Best toast. They make their bread. ... Writing is music. Judevine. Judevine is pieces. Movements.
RD: So you play...
DB: I play, and then write what I heard. Yeah.
RD: We'll never have another stage experience like Judevine.
DB: Oh, no?
RD: Can you imagine? Can't imagine. Can't.
DB: Guess so.
RD: It's Judevine-like snowing outside. Look at that.
DB: Yeah. Lois is making spaghetti sauce.
RD: She makes it?
DB: Oh, we had so many tomatoes this year. And peppers. Friend is coming over. From New York City, a writer friend. I loved New York. I love spending time there.
RD: You lived there?
DB: Oh, yeah. Everyone should live in New York. Creative people should. [The friends walk out of the diner.]
RD: That was good. Diner is great. You see the people? Judevine people.
DB: Yeah. [The friends are in the parking lot. It's snowing hard.] We're all Judevine people. I guess.
RD: See you next time.
DB: Yeah. Lois and I will see you in True West.
RD: One piece of writing advice.
DB: Then and than are different.
RD: [Far apart, shouting through the storm.] Yeah, man, this was great.
DB: I love this place.
Poet and Seven Days contributor, Craftsbury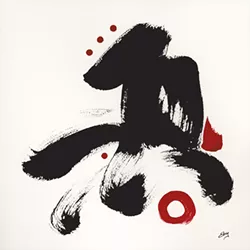 I found a copy of Judevine at my hometown library in southeastern Pennsylvania when I was 20 years old. I thought it was the most exciting book I had ever read; it shocked me how powerful it was, how authentic the voices in it were. At that point, I'd never been to Vermont, never dreamed I'd live here. I thought the whole thing was a reverie, even though it seemed so real.
Then, when I was 27, I was working at the Vermont Studio Center and saw a copy of Judevine at a local café and said to the owner, "That is the most amazing book!" And she was like, "Yeah, David's pretty great." And I said, "You know him?" And she said, "Sure, he comes in sometimes. He lives over in Wolcott."
This was a total mindblower for me — that I had essentially moved my way up and into Judevine territory.
Later, I helped bring David and his daughter, Nadine, to read at the Stowe Free Library for National Poetry Month, and to the Craftsbury Outdoor Center for an Elderhostel/Road Scholar program. And I got to tell him, like so many did, how his writing changed my life.
A woodworker and writer in Guilford, participant in Book Lounge in Brattleboro. The group recently honored Budbill and Cramer shared this poem.
'with a cup of tea'
In this late afternoon I look up to see David
strolling down our yard.
And without a word I invite him onto our porch.
We sit at the table.
And in a moment, I get up, step into the kitchen, and bring us back
each a bowl of stew.
No metaphors, no words of the ancients here,
simply bowls of the stew I made the evening before.
Then, in the still of that setting sun,
we sit, and we eat.
And there beside the porch, the birds that Issa heard
join us, to sing, for us,
David's song.