It's impossible for me to shop for my son without thinking about the things I loved as a kid. And I can't help but compare this era's offerings with those of mine. What could hold a candle to Lite-Brite? Which board game could corner the market better than Monopoly? How could Weebles ever be toppled? Just thinking about an Easy-Bake Oven warms the cockles of my heart.
Luckily, some of those old favorites are still around. Between reproductions of Raggedy Ann and Andy, which are available at the Vermont Country Store, and re-releases of Gumby that can be found at Homeport, our progeny are privy to the past. Besides, Barbie is still kicking back with Ken — although their digs have evolved from a camper to a hot-tub party bus. And little buckaroos around the world continue to have access to a wooden hobby horse because of Vermont's homegrown Maple Landmark Woodcraft.
But times do change. In a particularly delightful turn of events, some styles have done a Freaky Friday flip-flop. Thanks to the Vermont Teddy Bear Company, there are footie pajamas for adults. Courtesy of Zutano come bow ties for babies. All of which remind me of a recent night when I curled up on the couch and watched the original Planet of the Apes with my son and our sock monkey.
Then there's the improvement movement. Eco-Dough, made with gluten-free rice and natural dyes, rivals Play-Doh's recipe. The same principle drives Green Toys, a company that makes cars and trucks from 100-percent recycled plastic milk containers instead of VOC-laden plastic from China.
Parodies abound, too. Goodnight Moon, which has charmed sleepyheads for generations, recently spawned Goodnight iPad — last line reads, "Goodnight gadgets everywhere."
If, like me, you long for certain toys of yore, consider the following newfangled renditions for your youngsters. I've categorized each grouping based on my own "if you liked that, your kids might like this" logic. This holiday season, it's time to think outside the Xbox.
Scene & Herd
Back in its "hayday," the Fisher-Price Family Farm occupied a category unto itself. Cooped-up kids spent hours rearranging the animals and white fences. And lo, that glorious "moo" as you opened the barn door. Here are a few modern-day variations on the barnyard and animal themes. Want the reprise of the real deal? Look no further than the Fisher-Price Little People Animal Sounds Farm. Ages 1-5, $49.99, Kids City
Melissa & Doug Fold & Go Barn
Horse around with Stablemates' Country Stable with Wash Stall, a two-stall barn with four corral fences, tack storage and loft with moveable ladder. Ages 4+, $40, Jamie Two Coats
Tomorrow's vets can check sick farm animals into the Critter Clinic, a self-contained animal clinic that comes with two plush patients and a hospital with six rooms. Ages 2+, $44.99, Woodbury Mountain Toys
Young MacDonalds will "E-I-E-I-oh" over the Melissa & Doug Fold & Go Barn, a self-contained, two-story wooden barn with seven farm animals and a folding corral. Ages 3+, $49.99, Kids City
Absolute beginners can meet and greet the barn animals with Plan Toys Pop-Up Farm. Ages 1+, $16, Jamie Two Coats
Little doggies learn to "git along" on a Melissa & Doug Horse Giant Stuffed Animal, 35 inches tall. Ages 3+, $99.99, Buttered Noodles
Guys & Dolls
My brother and I played out our differences with toys. When his Stretch Armstrong tugged at my paper dolls, I had no choice but to have Barbie throw Chewbacca in the toilet. In cahoots, though, we tied my troll doll's pink hair to his troll doll's purple hair. If we were back at it today, here's what might make our play/hit list.
Paper Fashions, by Klutz, which include 12 itty-bitty wire hangers (sorry, Joan Crawford), double-sided patterned paper, vellum specialty paper, glue, stencils, sequins, colored seed beads, craft jewels, ribbon, cording and faux-fur trim. Ages 8+, $21.99, Kids City
Forest Folk, from the Felting Source, features easy instructions to make leprechauns, gnomes and trolls for ornaments, pins or play. Kit includes green felt, pine-cone felt and wool fleece — and makes three dolls. Ages 8+, $14.95, Jamie Two Coats
Lulu Rehema Kibwana doll, by Karito Kids, is an 11-year-old soccer player from Nairobi who hosts a TV show called "KenyaKidz." Her kit includes a hardcover book. Ages 3-13, $99.99, Woodbury Mountain Toys
The Kimochis Cloud Box Set comes with three pillowy plushies known as "Kimochis," or "feelings" in Japanese. Each Kimochi represents a human emotion such as happiness or sadness. Ages 8+, $29.99, Homeport
The Amazing Flying Monkey is a super-stretchy chimp who slingshots through the air (up to 50 feet) with a screech. This tiny toy is totally bananas. Ages 4+, $5.99, Homeport
The 15-inch Vintage Christmas Bear with plaid scarf is a foolproof offering for any gender or generation. Ages 3-103, $64.99, Vermont Teddy Bear Company
Across the Board
After a nice Salisbury-steak TV dinner, families of the '50s and '60s turned away from the boob tube to focus on the game of Life. Plenty more games give the modern family a reason to turn off the plasma HDTV and play together.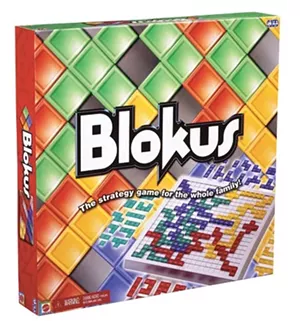 Blokus is a strategy board game that challenges spatial thinking — just like its predecessor, Hex. Ages 5+, $29.99, most toy retailers and bookstores
Celebrating 25 years of a-maze-ing fun is the Ravensburger Labyrinth Anniversary Edition Family Game, which earned the Oppenheim Toy Portfolio Gold Seal. Ages 8-15, $29.99, most toy retailers and bookstores
A few years ago, Bananagrams came on the scene, challenged players to arrange their words on a grid faster than their opponents could — and sent Scrabble scrambling. Ages 7+, $14.99, most toy retailers and bookstores
A decade old, but still fresh, is Apples to Apples, a party-card game of hilarious comparisons in which players' strategies must change with each new dealer. Ages 12+, $26.99, most toy retailers and some bookstores
The Axis & Allies franchise, now in its 25th year, continues to add to its offerings of board games set in World War II. In Axis & Allies Pacific, the main powers (players) draw their battle lines against the backdrop of the Pacific Ocean. Ages 12+, $89.99, Kids City
If that 1000-piece American flag puzzle wasn't hard enough, try the African Savannah 1000 Piece Magic 3-D Jigsaw Puzzle by Clementoni, with uniquely shaped pieces. A pair of 3-D glasses is included. Ages 10+, $15.99, Kids City
Dr. Whoseywhatsit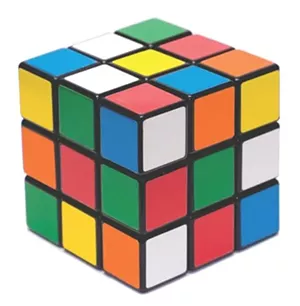 Signature gifts of the mid-to-late 20th century had such marvelous monikers as Silly Putty, Slip 'n Slide, Sit 'n Spin, Lite-Brite, Rubik's Cube and Etch A Sketch. Today's novelty gifts may have more lackluster nomenclature, but many have a fun, retro slant. Here's a sampling of back-to-the-future bounty.
Shrinky Dinks' The Elf on the Shelf Kit features pre-cut characters that kids color, pop in the oven and watch transform. Ages 7+, 24.99, Learning Express
Trash Pack's Trashies collectibles, reminiscent of Garbage Pail Kids and advertised as "the gross gang in your garbage," are teeny tiny, squishy dis-figurines with names like Putrid Pretzel and Cery-Ill. Ages 5+, $2.99, Buttered Noodles
Smithsonian Prehistoric Sea Monsters
Hit it out of the Jurassic Park with Smithsonian Prehistoric Sea Monsters, which gives kids the rare chance to grow an ancient pet in an aquarium. Ages 8+, $14.99, Kids City
Mars Mud, by Toysmith, is an ooey gooey, marbled, space-age slime putty that makes sounds and bounces. Ages 5+, $1.99, Buttered Noodles
Zube Tube, billed as the "ultimate cosmic sound machine," is a space kazoo of sorts. Shout into it. Shake it. Pluck it. All ages, $11.99, Buttered Noodles
I Play Super Skipper, by Kidoozie, requires kids to jump over a revolving pole while listening to groovy tunes. Great for coordination and balance. Ages 3+, $39.99, Buttered Noodles
Going Up
Building sets just don't get much better than LEGOs, Lincoln Logs and Tinker Toys, despite attempts to expand on their impressive foundation. For budding architects, we submit these presents firmly rooted in the past.
Roy Toy's Classic Fort is a wooden building set that comes in a canister, à la Lincoln Logs, with 140 interlocking pieces. Ages 4+, $27.50, Jamie Two Coats, Woodbury Mountain Toys
Superstructs Super Set, with a step-by-step construction guide, shows you how to build a working Ferris wheel, carousel and large crane by tinkering with 230 colorful pieces of rods, connectors, panels and tires. Ages 4-8, $64.99, Woodbury Mountain Toys
LEGO Bricks & More Builders of Tomorrow Set comes with 650 bricks in white, orange, red, blue, yellow, brown, black, dark green and light green. Better yet is what these bricks don't come with — preconceived notions. Ages 4+, $34.99, Kids City
The da Vinci Catapult kit lets kids create their own hurling machine (complete with a lump of clay for lobbing) based on the artist's original plans. Ages 12+, $19.99, Kids City
Valtech's 3-D Magna-Tiles are magnetized pieces that attach along their sides to make basic 3-D shapes, such as cubes and pyramids. Tiles come in cool, transparent colors. Ages 3+, $51.50, Buttered Noodles
Don't forget beads! All sizes, shapes, stones and strings can become art, necklaces, rings or just about anything. Ages and prices vary, Bead Crazy, Creative Habitat
Big Wheels Keep On Turning
The hot wheels of progress have been turning since the Neolithic Age. But it wasn't until Joshua Lionel Cowen sold his first electric train in 1901 to a store in Manhattan that children literally were sold on the idea. These days, the locomotion and automation toy market shows no sign of slowing down.
Team Hot Wheels' Double Dare Snare includes two lanes, two cars and a heart-stopping loop that ends in a dangerous jump. The faster car is saved by a snare; the slower car plummets to the bottom. Ages 4+, $29.99, Kids City
Moving in on Thomas the Tank Engine's territory is Calley's Rescue Set, by Tomy International Chuggington Wooden Railway. This kit offers two rescue cars and two hazard areas, in addition to train characters Calley and Wilson, and lots of track. Ages 3+, $124.99, Kids City, Jamie Two Coats, Buttered Noodles
Young imaginations soar with the Kid-O Airplane, which features a sleek design to keep living rooms looking ship shape instead of like a rug rat's runway. Ages 1+, $18.99, Buttered Noodles
The Quercetti Skyrail Marble Run Roller Coaster teaches basic principles of mechanics and physics — gravity, speed, inertia and weight — using a roller coaster for marbles. Ages 8+, $64.99, Buttered Noodles
Automoblox's Red Sports Car is a classic wooden toy car for the iPod age. The sleek car blends ultra-modern styling with a mix-and-match design. Ages 3-10, $39.99, Kids City, Jamie Two Coats, Buttered Noodles, Woodbury Mountain Toys
Push N Pull Truck, made in Middlebury, is crafted from locally sourced, responsibly harvested maple with hardwood components, laser detailing on both sides and no finish ... just wood and glue. Ages 6 months+, $18.60, Maple Landmark Woodcraft