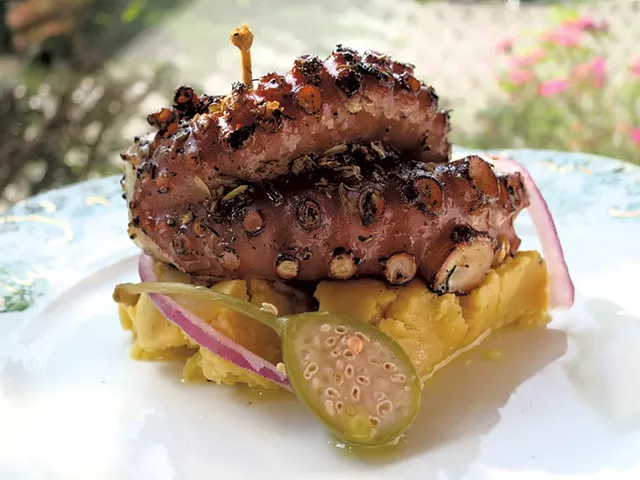 Matthew Thorsen
Taverna Khione
Taverna Khione
Named for the goddess of the snow, this taverna serves contemporary Greek cookery in a cozy, farmhouse-style room — you won't find street-style falafel or gyros here. Sample chef Marc Provencher's lamb and goat dishes made with local produce and house-grown Hellenic herbs. Celebrating something? Pair your meal with a bottle from Vermont's foremost collection of Greek wines.
A Single Pebble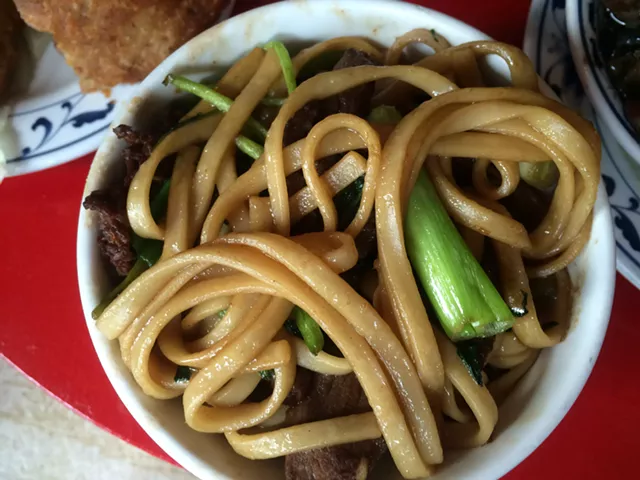 Alice Levitt
Beijing noodles
Traditional preparation and presentation distinguish Chinese dishes such as the mock eel — a fave of the Food Network's Alton Brown.
Bento
This Japanese market and sushi shop specializes in the eponymous segmented lunch boxes. Fill one with tofu teriyaki to go, or grab a window seat for made-to-order sushi.
El Cortijo Taqueria y Cantina
Courtesy Of El Cortijo Taqueria Y Cantina
Camote tacos
Tortillas made with Vermont heirloom corn cradle local meats, cheeses and produce in taco, burrito and enchilada form. Whatever you do, get one of the "wicked fly" margaritas.
Pho Nguyen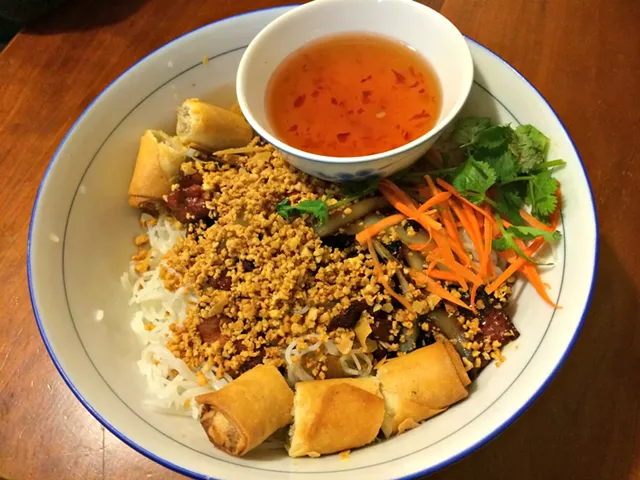 Alice Levitt
Bun thit nuong with cha gio
Noodle around at this New North End slurp shop. It serves Southeast Asian bites, from pho to pad Thai, inside a former convenience store.
Sherpa Kitchen Restaurant
The Nepalese co-owners cook up family recipes for Himalayan classics such as momos, mild curries, thukpas and stews.
Tiny Thai Restaurant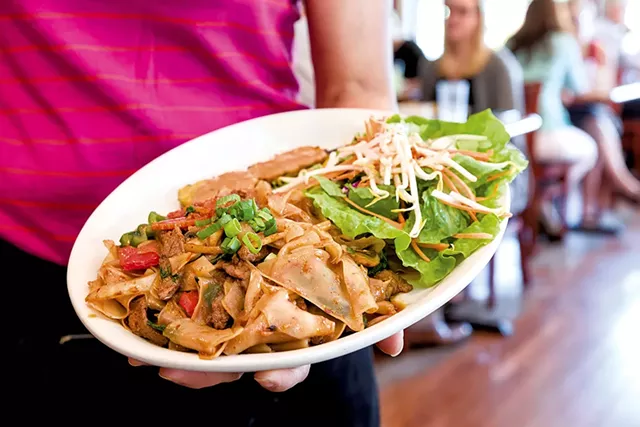 Oliver Parini
Tiny Thai
Adventurous eaters know to ask for the authentic Thai menu at this always-packed BYOB eatery, which takes its cues from that country's food carts and family tables.