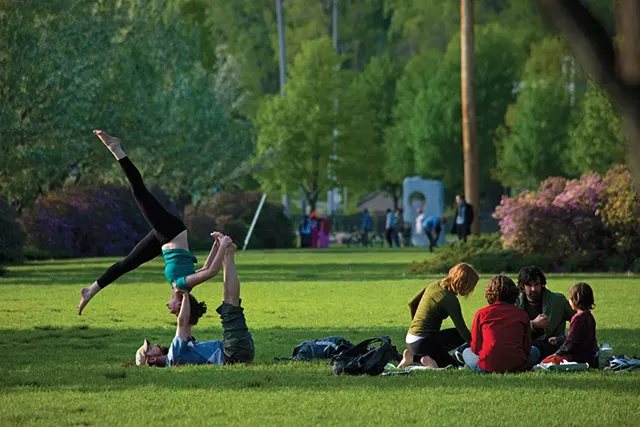 Matthew Thorsen
Waterfront Park
Waterfront Park
10 College St., Burlington
The crown jewel of Burlington's shoreline district is Waterfront Park, a sprawling, grassy destination for sunbathers, Frisbee and kite enthusiasts, or those who simply want to stroll the scenic boardwalk for a view of the Adirondacks. Major bands headline tented concerts here from spring to fall. Grab yourself a creemee from nearby Burlington Bay Market & Café and see if you can score one of the coveted swingy benches.
Battery Park
1 North Ave., Burlington
This park next to the police station is the best place in town to watch the sun set over the Adirondacks. In warmer weather, you can grab a Michigan hot dog from Beansie's Bus, too.
Leddy Park
216 Leddy Park Rd., Burlington
Splash into the calm, shallow water on the beach of this family-oriented park in the New North End during the summer months — or hit the tennis or basketball courts. In the winter, check out the skating rink for public ice time.
North Beach
60 Institute Rd., Burlington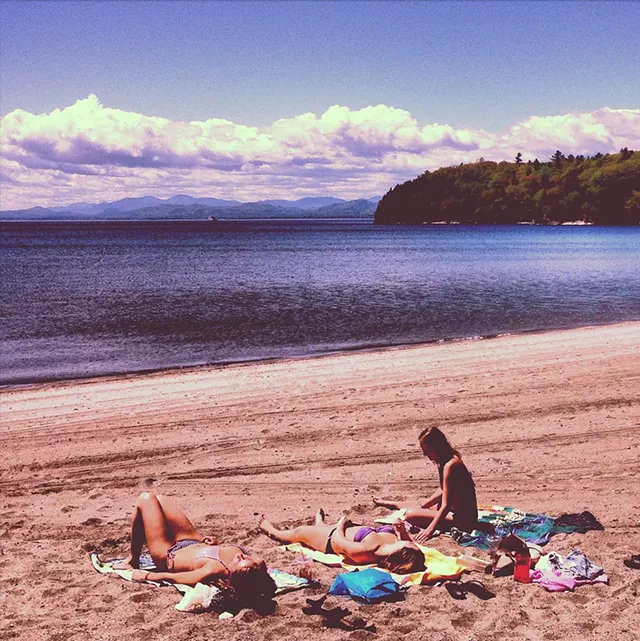 John James
North Beach
Students flock to this popular sandy strip as soon as the temperature cracks 40 degrees. To avoid the crowds, walk a few hundred yards south to Texaco Beach, which is where in-the-know locals go, often with their dogs.
Oakledge Park
2 Flynn Ave., Burlington
Tennis, volleyball and bocce courts — and the occasional hipster kickball league — are draws at this beautiful South End park. The picnic pavilions, spacious lawns and clean beach are nice, too.
Shelburne Farms
Courtesy of Marshall Webb
Shelburne Farms
The landscape architect behind NYC's Central Park designed the rolling acres of this working farm, once the agricultural estate of wealthy Vanderbilt descendants. Go here to hike the lakeside trails or brunch like you're a 19th-century millionaire at the manor home, now an inn
Winooski River Walk
Downtown Winooski
A scenic walkway winds easily along the Winooski River for views of the falls and the Champlain Mill. There's also a canoe launch nearby for paddling downstream to the lake.