Wow. 2009 was an incredible year in Vermont-made music. I know, I know. Take a look back at this annual 7D feature from years past and you'll find the lead sentence always resembles some version of this one. And rightly so — every year is memorable for one reason or another. But more than any other year in recent memory, 2009 was truly special.
2008 was notable for rock reasserting itself as the area's dominant genre. And to a large degree, that trend continued this year. Releases from Lendway, Villanelles, My Dearest Darling and The Fifth Business solidified the region's growing reputation as an indie-rock hotspot. Meanwhile, Paper Castles, Bridget Martin, and Whales and Wolves obliged with intriguing additions to Vermont's growing indie-folk canon.
On the punkier end of the spectrum, ska made a mini comeback with truly rude entries from Husbands AKA and high school upstarts Busted Brix. Psychedelic prog was well represented by a debut from the ever-mysterious Dangerbird. And though he probably deserves a genre unto himself, James Kochalka bolstered his superstar status with, arguably, his most delightfully crazed effort to date, Digital Elf.
As always, Americana and its many-splendored offshoots proved a twangy scene cornerstone, led by Vermont's favorite sons Starline Rhythm Boys and their instant rockabilly classic, Masquerade for Heartache. The Bluegrass Gospel Project was reborn with PossumHaw's Colby Crehan at the helm. The Stone Cold Roosters served up a pristine hillbilly gem. Bow Thayer reminded us, yet again, that he is among the state's finest songwriters. And John Gibbons delivered the down-home album he's been waiting his whole life to make.
It was an equally vibrant year for jazz, funk and soul. Xander Naylor blew minds and turned heads with Mentally Mobile. Local legends Kilimanjaro proved that age and beauty aren't mutually exclusive. Newcomers Bearquarium and Strength in Numbers staked equally compelling claims to be Vermont's funkiest bunch. And Myra Flynn furthered her reputation as a dynamic soul diva.
In what should no longer come as a surprise to anyone, hip-hop is alive and well in the 802, as evidenced by strong efforts from Network, Mertz, The Neighborhood and a solo release from Vermont's hip-hop ambassador, Nastee. Though he didn't release a proper album per se, BURNTmd showed up on comp after comp, often alongside some of underground hip-hop's best and brightest.
Singer-songwriters — is there a less descriptive genre descriptor? — had us crying in our bedrooms with the shades drawn all year round. But in this case, that's a good thing. Andrew Parker-Renga and Pete Schluter each exhibited tantalizing potential. In Memory of Pluto front man Seth Gallant delivered a midwinter's masterstroke. Jer Coons proved he might just be the next big thing out of Vermont. And Justin Levinson finally put it all together, serving up his finest work to date and taking his rightful place alongside the state's most accomplished tunesmiths. Like, for example, Gregory Douglass, who impressed all over again with his seventh album, Battler.
Releases from The Le Duo, Lawrence Welks and Our Bear to Cross, Crinkles, and Tapis Bleu suggest that our thriving experimental music scene is not to be overlooked.
The year also saw a wealth of releases from Vermont expats, including a reinvigorated Avi and Celia and their new outfit, Hey Mama, major-label signees The Urgency, ex-Zola Turn front woman Alice Austin, pop-star-in-training Elle Carpenter, and Bahá'í songwriter Elden Kelly.
Oh, and there was also some record called Joy that garnered a little buzz. I phorget who made it, though … ahem.
Clearly, our collective cup runneth over with stellar releases of every sonic stripe imaginable. In fact, 2009 was so blessed with excellent Vermont albums, choosing 10 to represent the year's "best" was an unprecedented challenge. I could make a case for at least double that number, and I'm sure many of you could, too.
But choose we must. So what follows are the 10 albums that, for a variety of reasons, particularly stood out to this critic. They represent a sampling of the finest recorded material our music scene had to offer in 2009, a year that will go down as one of the best ever. As always, these selections are presented in no particular order. Thanks for listening.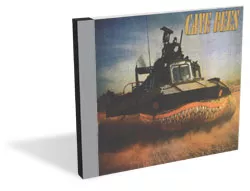 Lowell Thompson & Crown Pilot, Lowell Thompson & Crown Pilot
Saint Albums, The Machine in the Man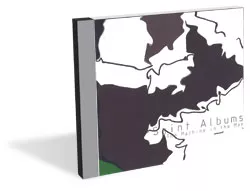 Michael Chorney & Seth Eames, It Disappears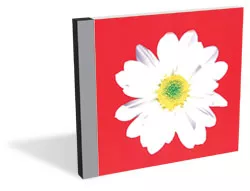 Nuda Veritas, Songs for Doing Dishes/ Still Lives
Bryan McNamara & Souls' Calling, All for Love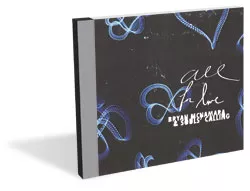 The Vacant Lots, According to the Gospel