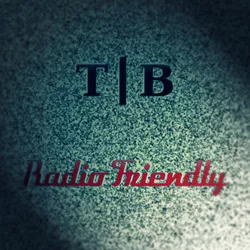 (Self-released, digital download)
One of the most tiresome and aggravating details of the music business is genre labels, but, if done right, a good genre tag can strengthen a reputation. A bad label is just a useless talking point for the purposes of unnecessary classification. Burlington-based musician Tommy Bobcat (aka Thomas Mason) is a hard-to-define artist who easily defies nearly every genre label. Accordingly, though he calls his latest album Radio Friendly, it really isn't.
According to Bobcat's press release, his third solo recording's title was inspired by the fact that the term had never been applied to his music before. There's some merit behind this omission, for Radio Friendly is unlikely to appeal to mainstream radio's thirst for familiar formulas. At no point on this collection will a listener be reminded of Robin Thicke or Daft Punk.
That's not to say that Radio Friendly is abrasive or overly obtuse. Songs such as "Liquid Neglect" and "Ferry to Provincetown" are smooth, lazy affairs that allow the listener to drift away to an inner Elysium. But the album is not purely a dreamy affair, either; tracks such as the slightly jarring "The Bay" and the rocking "Gesundheit!" (clearly influenced by Primus) add extra flavors to this full-length smorgasbord.
The complexity of Radio Friendly alone should appeal to Tommy Bobcat's experimental and prog audience, while the likable funky jams of the jocular "Meat Sweats" and breezy "Charity Stripes" are sure to draw in some first-time listeners. The album's versatility is due in part to its soundtrack-like quality and reliance upon instrumental compositions. In short, Tommy Bobcat lets the jams flow without singing doggerel — a decision more acts would do well to follow.
The release of Radio Friendly marks the end of an era for Tommy Bobcat: This eclectic purveyor of good vibrations is relocating to Boston. Thankfully, he isn't also switching careers, and his next musical project (which has something to do with Reddit.com) should be out soon. In the meantime, we can enjoy Radio Friendly in all its left-of-the-dial splendor.
Radio Friendly is available at tommybobcat.bandcamp.com/album/radio-friendly. Tommy Bobcat can be followed at tommybobcat.com.