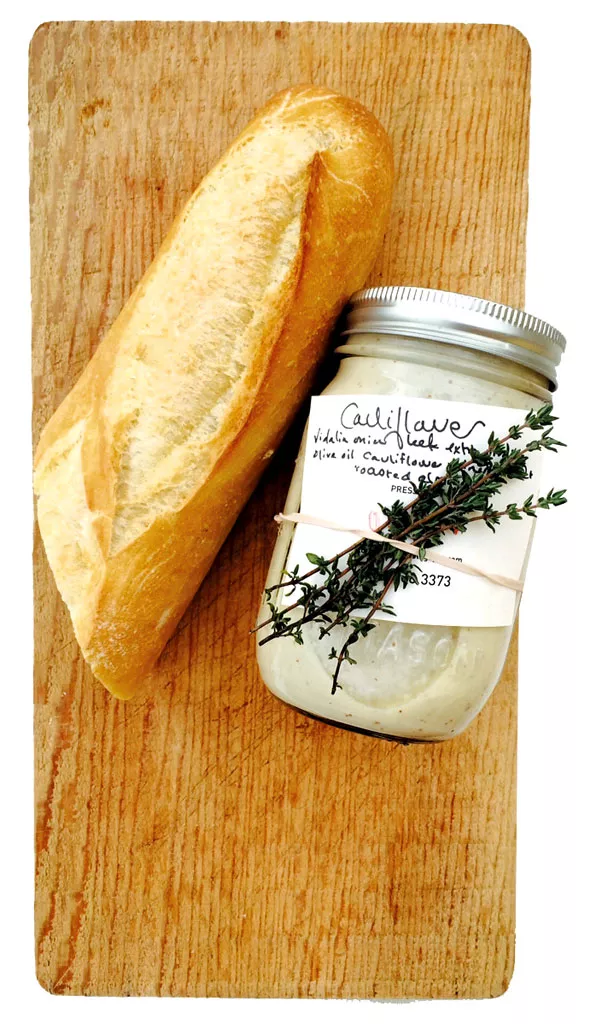 Courtesy Of Tomgirl Juice Co.
In recent years, getting Tomgirl Juice Co.'s jars of colorful liquid delivered has become one of Burlington's top hippie-chic status symbols. But soon owner Gabrielle Kammerer will be taking her juice to the street — 463 St. Paul Street, to be exact. Kammerer plans to open her new café and store on November 1, with a grand opening holiday party on December 1.
The storefront will have more on offer than just juice — such as coffee from Pine Street's brand-new Brio Coffeeworks. Kammerer will serve coffee drinks with espresso, plus indulgent treats such as affogatto.
But isn't Tomgirl intended for cleanses? "I don't want people to think of Tomgirl as just the cleanse company," Kammerer explains. "It's such a celebration of flavors. We want to emphasize our love of life and everything this world has to offer."
Since slimming juices may not be on every customer's mind this winter, Kammerer will mix homemade almond or coconut milks with dark chocolate for a vegan take on hot cocoa. Tomgirl's kitchen will be vegetarian, she notes — and vegan, excepting some items that include local cream or honey.
Though drinks will be the café's focus, Kammerer says she'll offer weekly soups and plenty of "grab-and-go snacks." In summer, popsicles made from Tomgirl's flavor-packed juices will replace warming treats.
The store was originally slated to open this month, but Kammerer is still working on financing the final touches, including a big farm table and "beautiful lighting." In the meantime, the juice maven keeps busy making and delivering her jars of drinks, including new seasonal flavors: One is made from beet, apple, lime and cayenne pepper, another from kabocha squash, pear and ginger.
The original print version of this article was headlined "Juice — Fast!"