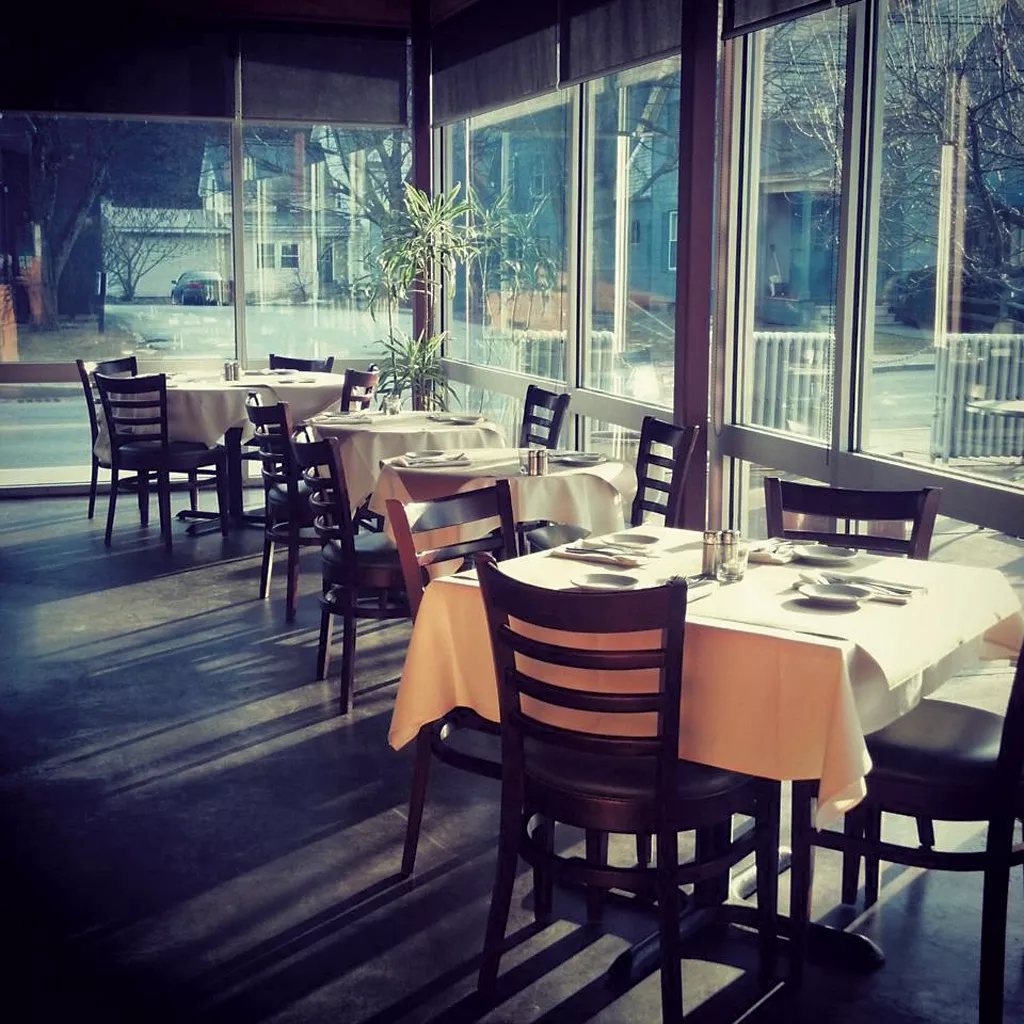 Eileen McGuckin worked at White River Junction's Tip Top Café for about five years before buying the place in August 2013. Now, after four years, she's given it a new name. But regulars needn't fear: Thyme will carry over all of Tip Top's staff, along with its usual business hours and style of cooking.
McGuckin said the new name represents part of the restaurant's slow evolution away from the business that John Quimby opened 15 years ago. "We've changed things up over the years," she said. Counter-service sandwiches and salads have given way to plated meals served with folded cloth napkins. In recent years, McGuckin added, the kitchen has focused more on using local, in-season ingredients, and the restaurant has joined the Vermont Fresh Network.
The name change coincided with the debut of chef Peter Bayliss' summer menu, McGuckin said. The new bill of fare includes ravioli with broccoli, Marcona almonds and celery-root sauce; Boyden Farm brisket on cheddar polenta with kale salad, corn and roasted red peppers; and grilled peaches over arugula with goat cheese, toasted almonds and raspberry vinaigrette.
Dropping "café" from the name also clarifies the restaurant's service style and cuisine. "We haven't been a café for a long time," McGuckin said. "So that was confusing for people. We'd have people come in at night and ask for a sandwich."
But don't worry, sandwich fans; you can still get plenty of stackers at Thyme during lunch. And Tip Top's long-loved sesame-pork-and-ginger meatloaf will stay on the menu for as long as guests keep ordering it.