Page 3 of 21
1997
January 29: The first Cyber Issue contains reviews of Vermont websites and an essay by former Vermont Times writer Dwight Garner about his new gig at Salon. In Inside Track, Peter Freyne notes the Burlington Free Press doesn't have a website. Turns out the URL www.bfp.com goes to an S&M site called "Bound for Pleasure."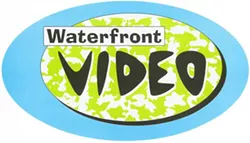 February 5: Pamela Polston profiles Burlington's quirky local video store in "A Small Empire Strikes Back: Waterfront Video shoots from the hip."
February 26: Seven Days' first Women's Issue features Paula Routly's provocative essay, "You've Come a Long Way Without a Baby."
March 19: Seven Days introduces Webwise, a monthly column about the internet, by Margaret Levine Young and Jordan Young, the Cornwall-based authors of Internet for Dummies.
April 23: In Back Talk, Paula Routly notes a new eatery called Stone Soup on Burlington's College Street.
April 30: Seven Days announces its first Emerging Writers competition, sponsored by the Book Rack and Children's Pages.
May 14: Webwise explains how to write an email.
May 28: Pamela Polston interviews a 23-year-old Burlington woman in "What Happens After Rape? A survivor of sexual assault has her say."NENPA (1st place, Human Interest Feature)
June 11: In Back Talk, Paula Routly announces that Borders Bookstore will be coming to the Church Street Marketplace, displacing J. Lemay, Scribbles and Samsara Café.
July 2: Laurel Saville of Jericho wins the first Seven Days Emerging Writers competition. Peter Freyne pans Bernie Sanders' new book, Outsider in the House. "Sanders apparently wouldn't know an anecdote if it punched him in the face," writes Freyne.
July 16: Seven Days adds two new comic strips: "Dykes to Watch Out For" by Alison Bechdel and "Life in Hell" by Matt Groening.
July 23: The Seven Days office moves from Church Street to 255 South Champlain.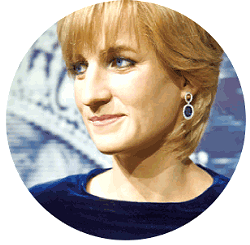 August 31: Princess Diana dies in a car crash.
September 10: The second issue of 4/4 includes an eight-page guide to the second Burlington Music Conference.
September 24: Pamela Polston delivers a blast from the past in "Living History: Lilian Baker Carlisle remembers Electra Havemeyer Webb and the birth of the Shelburne Museum."
December 3: Peter Freyne reports on Howard Dean in Inside Track: "I'd say the guy's got a serious case of presidential fever."