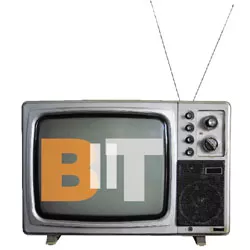 Three years after the first disclosures of Burlington Telecom's financial crisis, the city-owned utility has made no progress toward repaying its unauthorized $16.9 million debt to local taxpayers.
The city's efforts to devise a new BT ownership arrangement also appear stymied. Potential investors won't make a deal until a federal court rules on whether Citi Capital can repossess the cables, servers, nuts and bolts that make up BT's network. And that ruling may be several months away.
The business is being run more efficiently under the management of the Dorman & Fawcett financial advisory firm, and the number of BT subscribers has nosed up in recent months. But under the current circumstances, a major growth spurt doesn't look likely. BT can't afford to conduct a marketing campaign to compete with its primary competitor, Comcast. Nor does it have the money to complete the state-mandated build-out of its fiber-optic infrastructure to serve every residence, building and institution in the city.
The utility's local overseers have meanwhile fallen into inaction and disarray. Peter Jewett, the chairman of the Burlington Telecom Advisory Committe, quit last week — mainly out of frustration, he says, that the Weinberger administration and the city council have been unwilling to work to preserve Burlington Telecom as a publicly owned utility. Jason Baker, another member of the same panel, complains it's a toothless watchdog that doesn't even receive thorough and timely financial reports from BT.
"I resigned because of a degree of frustration over our unclear role," explains Jewett. The seven-member advisory group was established by the city council in 2004 to function like one of the citizen commissions that oversee city departments. But, Jewett notes, "we've been superseded by the Blue Ribbon Committee" created by the council in 2009 to assess BT's financial status and examine options for pulling the utility out of the hole into which it had tumbled.
Meanwhile, the Blue Ribbon Committee, which issued a final repotrt early in 2010, hasn't met for three months. And it, too, lacks clear direction, according to its chairman, Champlain College finance chief David Provost. "Our assigned role now is to vet potential investors in BT," Provost says. "But there haven't been any potential investors to vet."
Provost says he'll be seeking clarification from Mayor Miro Weinberger regarding the committee's future. "We're glad to help if we can," Provost comments, "but we need to know how."
Jewett says the "biggest problem" that led him to leave the unpaid advisory post is that "the city has turned its back on keeping BT under public ownership." The Blue Ribbon Committee's report concluded that full public ownership had become an unfeasible option for BT.
Jewett maintains that the telecom utility should be controlled in the same way as the local electric and water utilities — by the people of Burlington via their elected representatives. He says city officials "don't seem to realize we have a world-class network under our feet and should not let it go."
It's already gone, responds city council president Joan Shannon, a Ward 5 Democrat. "I, too, would have liked to see BT remain as a publicly owned entity, but we squandered that opportunity," Shannon says. She points to the mountain of debt amassed by BT in violation of state regulations. "It's not that we don't philosophically think it should be publicly owned," Shannon adds. "It's that $17 million debt."
Mayor Miro Weinberger suggests in an email message that full public ownership of BT is not a good idea. Weinberger says he's unwilling to spend "additional precious taxpayer dollars gambling on the future of a telecommunications company."
City Council Karen Paul, a Ward 6 independent and member of the city's Board of Finance, says she and other officials involved in negotiations with potential BT partners or owners "want to find the most positive outcome for BT and for residents of Burlington." City officials are "clearly committed to maintaining the service we have in place," Paul adds. "But we don't know what form that will take."
Weinberger offers assurance that "there's been quite a lot of activity involving potential partners." But he says he can't be more specific due to nondisclosure pledges signed by all parties in these negotiations.
Weinberger denies that Burlington Telecom is an albatross, but he does acknowledge that "clearly, the city's finances will not get out from underneath a cloud unless there's a resolution for BT." Not only did the mismanaged telecom operation skew the city's ledgers, the financial debacle has raised Burlington's cost of borrowing. Wall Street rating agencies have three times downgraded the city's bond rating mainly because the utility has no clear path to repaying the $16.9 million loaned to it.
At some point, the BT muddle will come to be seen as Weinberger's responsibility, and not so much that of his predecessor, Bob Kiss, just as President Barack Obama now shoulders some blame for the dismal economy he inherited from George W. Bush.
"We will continue to aggressively pursue the recovery of as much of the $17 million spent by the prior administration as possible," Weinberger pledges.
The holdup, according to city sources: A deal can't get done until there's a ruling on the federal lawsuit filed a year ago by Citi Capital. The municipal finance arm of Citibank went to court to force Burlington either to pay up on its $33.5 million lease-purchase agreement or to give back the equipment that enables the utility to operate. No one wants to take over a business that may get whacked by the repo man.
The suit, over which Judge William K. Sessions III is presiding, is just entering in the discovery phase.
The court did approve an interim arrangement in March whereby Burlington Telecom has agreed to set aside a portion of its monthly cash flow to pay down the $33.5 million that Citi Capital says it is owed. The agreement stipulates that BT must first use available monthly funds to cover the interest on the $16.9 million borrowed from the city's cash pool.
A full monthly payment for that purpose would amount to about $29,000, city attorneys calculate. After that payment is put into an escrow account, the court agreement obligates BT to pay any remaining cash on hand to CitiCapital.
Figures provided by BT interim general manager Stephen Barraclough suggest that Burlington Telecom might be able to pay as much as $40,000 a month on the $33.5 million sum. Under that best-case scenario, it would still take more than 65 years for BT to cover the full amount of its lease-purchase deal with Citi Capital.
In each of the past two months, however, BT has paid nothing close to $40,000. Documents provided by an attorney for Citi Capital show BT wrote checks totaling about $800 for July and August combined. At that rate, BT would be paying Citi Capital for the next six and a half millennia.
The city is simultaneously fighting off a suit in Chittenden Superior Court demanding that it and former chief administrative officer Jonathan Leopold make good on the $16.9 million in borrowings from the city's cash pool. Norm Williams, the attorney for the two Republican former city councilors who initiated the action, says a decision could come soon.
There's actually a simple way to mop up this mess, Williams suggests. He says the city should in effect acknowledge wrongdoing by Leopold and agree that he should pay the debt. Williams claims the city's private insurer, Travelers, would cover the liability without affecting taxpayers. Leopold himself probably wouldn't have to pay anything, Williams contends.
Weinberger wouldn't comment on an option that could be seen as presenting BT with a get-out-of-jail-free card. The mayor says he can't speak publicly about pending lawsuits.
But Marc Heath, the lawyer defending the city in the suit it shares with Leopold, makes clear that Williams' proposed strategy will not be adopted. "The idea that this suggestion would benefit the city or its taxpayers, particularly coming from the individuals who have involved the city in this expensive and time-consuming lawsuit, is disingenuous," Heath wrote in an email message. "If Williams and his clients are truly interested in helping the city and its taxpayers, they should dismiss the lawsuit."
The defense argues that Leopold is entitled to immunity as a public officeholder who did not intentionally violate the provision in BT's state license requiring that borrowed funds be paid back to the city in 60 days.
BT Advisory Committee member Baker notes that both federal and state criminal investigations into Burlington Telecom and Leopold's role in the mismanagement ended without charges being filed. Leopold "may have made poor management decisions," Baker adds, "but he didn't do something illegal. He's smart enough to have covered his ass."
Baker views Williams' suggested solution as "underhanded and dishonest."
It's widely agreed that Burlington Telecom is being run more soundly today than it was under the dual leadership of Leopold and former manager Chris Burns, who bailed two years ago. Barraclough, the BT point man for Dorman & Fawcett, "has stopped the bleeding," Weinberger observes. "He's created a much more efficient operation. There's also been a modest growth in subscribers."
Slightly more than 4200 Burlington residents and businesses currently choose BT as their telecom provider, Barraclough reports. The number of customers had been growing slowly since BT went online in January 2006, but the total dropped from about 4600 in October 2009 to 3982 at the end of 2011 in response to the avalanche of bad news about the business.
The falloff "was all about the negative publicity surrounding BT," Barraclough says. "But the thing that amazes me is that we lost only 10 percent of our subscribers."
The number of large commercial customers has actually remained steady, he points out, suggesting that's because "they know BT won't be shut down." Savvy business leaders "understand they wouldn't be left in the dark — that the [Vermont] Public Service Board would never allow that to happen," Barraclough says.
BT's revenues mirror the year-to-year loss of subscribers. The utility brought in $7.2 million during fiscal 2011 and $6.7 million in fiscal 2012, Barraclough says. He attributes that decline to the loss of subscribers during that period — as well as to some of BT's remaining customers' decision to "trade down to less expensive video packages."
Burlington Telecom has nevertheless managed to keep more cash on hand — $849,000 at the end of fiscal 2012, compared to $622,000 at the end of the previous fiscal year. Cost cutting accounts for the gain, Barraclough says. He notes that BT's payroll has been pared to 22 full-time employees, which is about 10 fewer than during the Burns era and as low as the total can go, Barraclough suggests, without impairing service, which he says is of high quality. The utility has also become "more aggressive" in its contract negotiations with vendors, the general manager adds.
Also unresolved is the issue of BT's inability to complete the build-out of its network, which at present reaches about 85 percent of Burlington homes. The state required 100 percent coverage as a condition for BT's licensing. Barraclough says he hopes the Public Service Board "will agree to provide some relief" from that stipulation as part of a deal with a new investor. Permission to build outside of Burlington — before the city build-out is complete — would allow BT to grow.
While Burlington Telecom is able to operate effectively in the short term, its relatively small subscriber base may prevent it from assembling the resources it needs to maintain and upgrade its services. "BT needs a partner to do that — hopefully a local commercial partner," Barraclough comments. Some telecom experts have long argued that BT cannot be a viable enterprise unless it expands beyond Burlington. The utility's fiber-optic network is said to have the capacity to serve an estimated 100,000 subscribers — 25 times its current number of customers — but BT would need state approval to solicit business outside of Burlington's borders.
These days, the utility is relying almost entirely on social media and word-of-mouth marketing to advertise services because it can't finance a major marketing push. Even if it could, Barraclough says, launching such a campaign last year would probably have been a big mistake because "people would have been angry with us for spending that kind of money."
Under its current constraints, BT can't begin to compete with Comcast's marketing muscle, Barraclough concedes. "But we can arguably win the game by becoming more embedded in the local community," he suggests.
Is there a bright spot in any of this?
Yes, the mayor maintains. He notes that the city has managed to assemble a roughly $8 million cash reserve. And Shannon observes that's due mostly to the efforts of the much-maligned Kiss and Leopold. Looked at from that perspective, the debt BT owes the city can be seen as amounting to only $9 million, not almost $17 million, Weinberger says.
But there's always a Catch-22 when it comes to BT. Council president Shannon points out that the $8 million set-aside can't actually be applied to BT's debt due to the state prohibition against spending any more city money on Burlington Telecom.