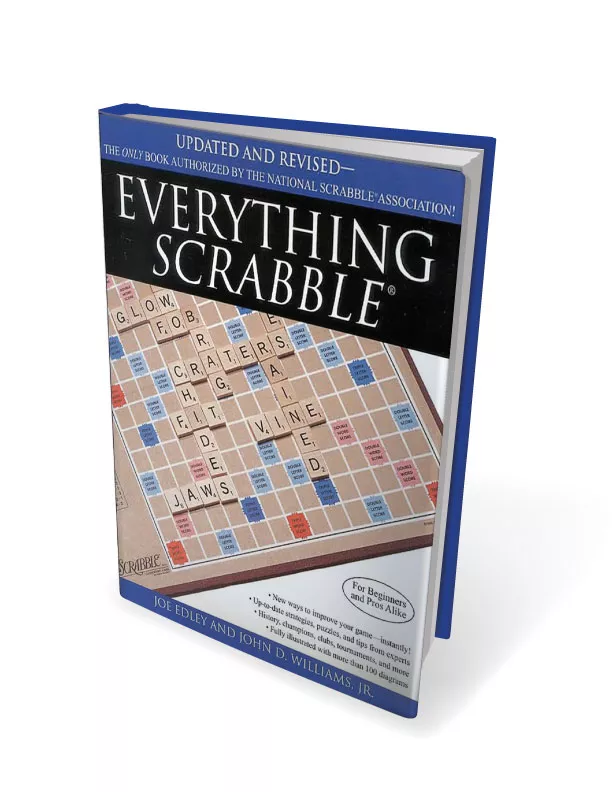 In 1969, Joe Edley went to San Francisco to find himself. Today Edley claims that, unlike many young people drawn to California in the '60s, he never once took a drink or smoked a joint. Instead, he says, "I got high on the things I did."
Edley, who studied math and philosophy in college, finally found his true calling in 1978, the year the Official Scrabble Players Dictionary was published. He spent the next two years memorizing it. In 1980, he won his first national Scrabble championship on his first try.
Call him a nerd, but you've got to hand it to Edley: Today, he earns his living playing games. Now 61, Edley is the only person ever to win the national Scrabble championship three times. This week, he's in Chittenden County to help local Scrabble players — is "Scrabblers" a word? — improve their games.
Seven Days reached Edley by phone at his home in Port Jefferson, Long Island.
SEVEN DAYS: What makes someone a great Scrabble player?
JOE EDLEY: To separate out the really good players from the average players, I would say the simplest skill you need is a sense of probability. It's a math game, not an English game. If you know a lot of words, that's great. But you need to be able to find the right places to play them on the board.
SD: What was your highest-scoring word?
JE: I made two different plays at two different times for 248 points. One of them was PACKINGS, and the other one was JIUJITSU, and the first J was a blank. My rack was horrible! I had three U's, an I, J, T and a blank, and the S was in the right place. That was probably my most satisfying.
SD: What are some tips for helping the average living-room player improve his or her game?
JE: There are 101 acceptable two-letter words in the Scrabble Dictionary. They're like the amino acids of our body, or the letters of the alphabet to someone who wants to read. You need to learn those two-letter words. It's not that hard. You know half of them already. Then you need to train your mind to play parallel, overlapping two-letter plays. If you see a word on the board, don't think to go perpendicular to it, which most people do ... If you think about doing that every time, you're going to score more points in the long run. Then, while you're considering your play, don't just consider the word you're playing. Consider what you're going to be left with on your rack. That will make a huge difference.