This weekend, Burlington braces for the 19th annual Magic Hat Mardi Gras Parade. If you're new to town or otherwise have somehow missed the parade for each of its previous 18 years, here's what you can roughly expect to see on the afternoon of Saturday, March 1, when thousands upon thousands of revelers descend on downtown Burlington. Ready?
"WOOOOOOOOOOOOOOO!"
Also,
"YEAAAAAAAAAAAAAAH!"
And,
"BLAAAAAAAAAAAARGH!"
In other words — or, y'know, words — Mardi Gras in the Queen City is kind of a shitshow. Not on par with the debauched shitshow that is Mardi Gras in the Crescent City, of course. We're far too observant of laws — and it's far too cold — for that. And our version of Mardi Gras is relatively family friendly. But it's a madhouse nonetheless. And I suspect this year will not disappoint.
(Or depending on your tolerance for shitshows, I suppose it will disappoint. It's all relative, right?)
Anyway, as per usual, Mardi Gras weekend gets under way with a kickoff party at the Higher Ground Ballroom on Friday, February 28. And as per usual, the bash features nationally touring bands of the jammy variety — this year it's live EDM outfit Conspirator and overly hyphenated jam-rock-funk-electro openers Dopapod. But that noodle dance-y fare is all a prelude to the main event the following afternoon.
Also as per usual, the festivities on Saturday afternoon get under way with local Afro-Brazilian percussion ensemble Sambutacada performing on Church Street. They'll be joined by the vaudeville-inspired variety troupe Bindlestiff Family Cirkus. Just prior to the parade, you can catch funky funksters Sophistafunk — who play funk music — funking up the stage at the top block of the marketplace. However, if you'd rather not brave the elements, there are numerous indoor entertainment options, pre-parade. For example, Nectar's has live music all day long. Ditto Church Street watering holes Red Square and Rí Rá.
Then there's a parade.
After that, New York City's the London Souls will take to the stage atop the marketplace for some rockin' of the garage-blues variety. And after that, the entire city blacks out in a drunken stupor in preparation for livin' clean during Lent.
You may have picked up on the idea that I'm a little less excited about Mardi Gras than I should be — after all, this paper is a media sponsor. I confess, it's true. I can't help but feel I've been writing the same column about the parade and surrounding music events for, well, as long as I've been writing this column. And looking back through the last seven years, I pretty much have, because Burlington's Mardi Gras has pretty much remained the same, too. And that's too bad.
When the parade started 19 years ago, it was little more than a handful of Magic Hat employees and friends gleefully marching down Church Street in loud costumes and drawing funny looks from confused onlookers. It was audacious. It was silly. It had an element of counterculture. And because of those things, it was brilliant. Because it was brilliant, it took off.
Over the years, the parade has grown exponentially. It is now one of the city's — scratch that, New England's — signature annual events. People come from all over the country to attend. It's become a critically important weekend for Burlington businesses, which receive a vital injection of cash during one of the slowest times of the year. It benefits a wonderful organization, HOPE Works, which works tirelessly to combat sexual violence. It's a much-needed middle finger to the relentless harshness of winter. It's a huge party. Still, it's grown a bit predictable.
When an event reaches such a grand scale, a little homogenization is to be expected. But that doesn't mean you need to stop taking risks to make it better. I'm not sure what the fix is, to be honest. But with a year to prep for the 20th annual parade, an obvious milestone, I'd like to suggest to my old friends at Magic Hat that they throw out the old playbook and do something they used to do better than anyone: Think outside the box. Be a little silly and audacious and brilliant.
BiteTorrent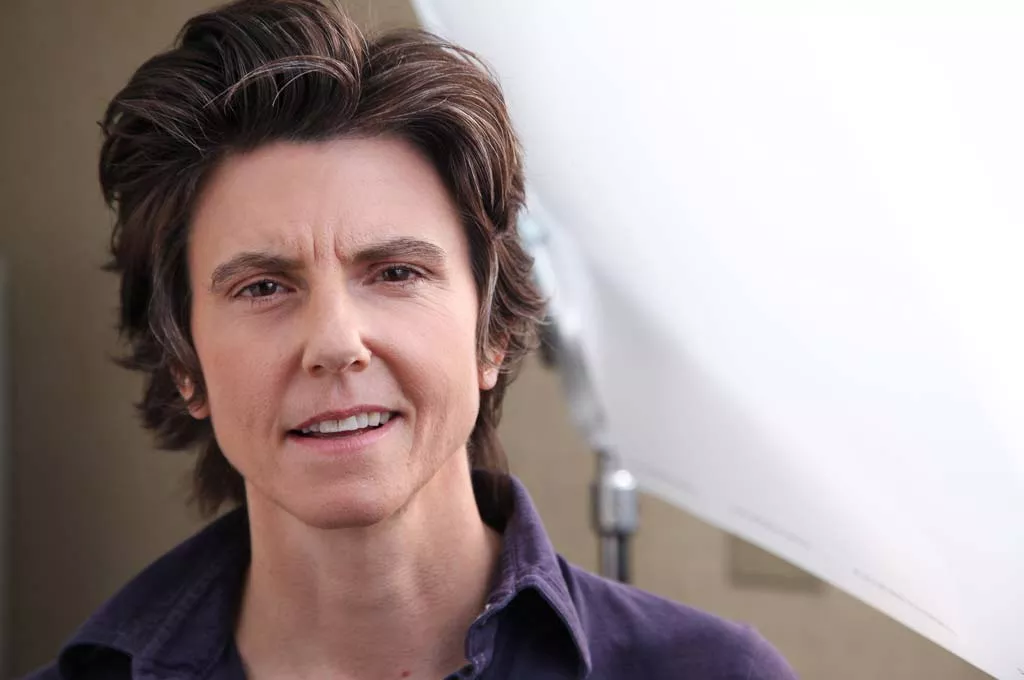 courtesy of Tig Notaro
Tig Notaro
Moving on, we have yet another sign of spring, this time courtesy of our funny pals from the Green Mountain Comedy Festival.
Earlier this week, organizers Kathleen Kanz and the Vermont Comedy Club announced the headlining act for the 2014 fest: Tig Notaro. Notaro is a Grammy-nominated standup who has made the rounds on most of the late-night TV shows, Comedy Central and National Public Radio's "Wait, Wait ... Don't Tell Me!" to name a few career highlights. Other interesting notes from the GMCF announcement include an appearance by nationally touring standup Myq Kaplan, the return of improv troupes from NYC's Upright Citizens Brigade and ImprovBoston and, of course, the roughly 100 local performers who will again provide the backbone of the festival.
The sixth annual GMCF runs May 21-25. Tickets go on sale April 1.
In other news, I'm told this is supposed to be a music column. Who knew?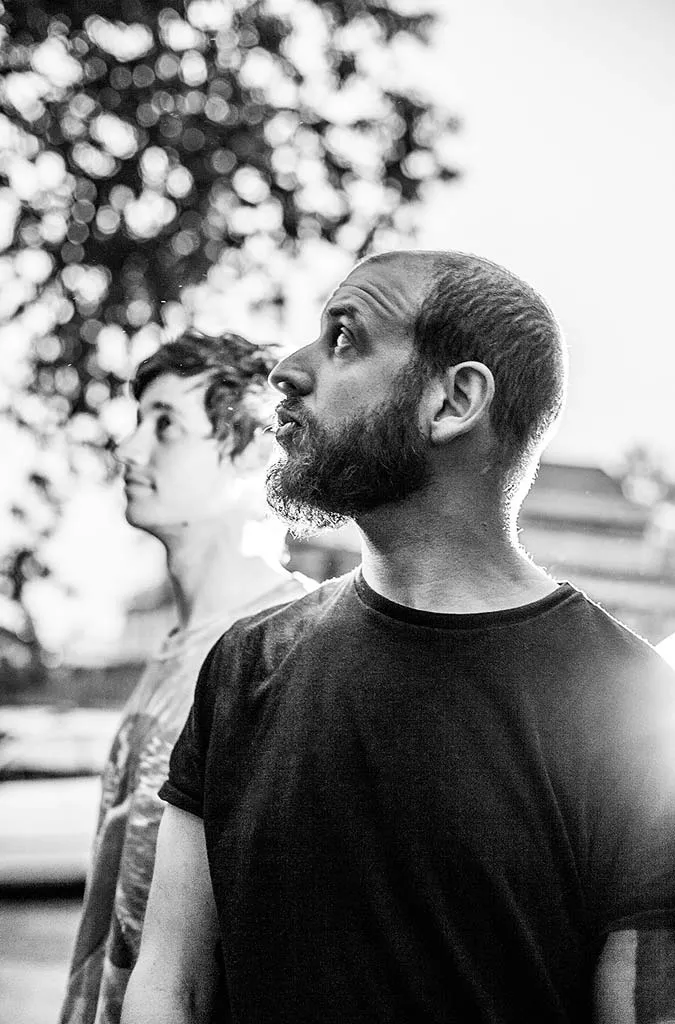 Courtesy Of Pours
Pours
Anyhoo, local indie duo Pours, consisting of Bryan Parmelee from Parmaga and Chris Shar of Santigold and Man Man renown, have announced that their long-awaited self-titled debut album will be out in May. Personally, I'm a little disappointed, as I had hoped the record would be called Some Sugar on Me. (Wait for it.) But I'm happy to soothe my sorrows in the new single the duo released via our compadres at Brooklyn Vegan earlier this week, "Carry the Oar."
The song is pretty freakin' good, picking up where Parmaga's Ghost Pops EP left off and traveling into some seriously spectral new territory. It's intricately layered stuff that makes use of Parmelee's delicate voice more as a piece of the larger, beat-driven soundscape than did Parmaga. But it still retains the melodic, hooky punch that made that band so entertaining. It's quite an appetizer.
Last but not least, if you've ever wanted a peek behind the curtain at the music desk at Seven Days, swing by the next edition of Rocket Shop Live at Main Street Landing in Burlington this Wednesday, February 26. I'll be speaking on a panel alongside my Burlington Free Press colleague Brent Hallenbeck and former Seven Days music editor Casey Rae, now the executive director of the Future of Music Coalition in Washington, D.C. We'll be riffing on the ins and outs of "getting press." It's an open forum during which we'll try to shed a light on what does and doesn't work when you're trying to get media attention as well as to answer some common questions such as, "What makes a good press kit?" "What's the best way to pitch a story?" and "Why are you guys such dicks?"
It should be fun and maybe even enlightening. And if not, you can stick around for free tunes by Maryse Smith and Hot Flannel afterward. You can't lose.
Listening In
A peek at what was on my iPod, turntable, eight-track player, etc., this week.
Colleens, Wild Dreams
Secret Colours, Positive Distractions Part 1
Beck, Morning Phase
St. Vincent, St. Vincent
Angel Olsen, Burn Your Fire for No Witness