We're not gonna lie: Nightlife in Burlington is pretty awesome. But unless you're an upperclassman — or were held back, like, six times in grade school — you're probably not old enough to enjoy our hoppin' downtown scene. Don't worry; we'll save a barstool for you.
In the meantime, here are some things to do in and around town that don't require valid ID.
Rock Out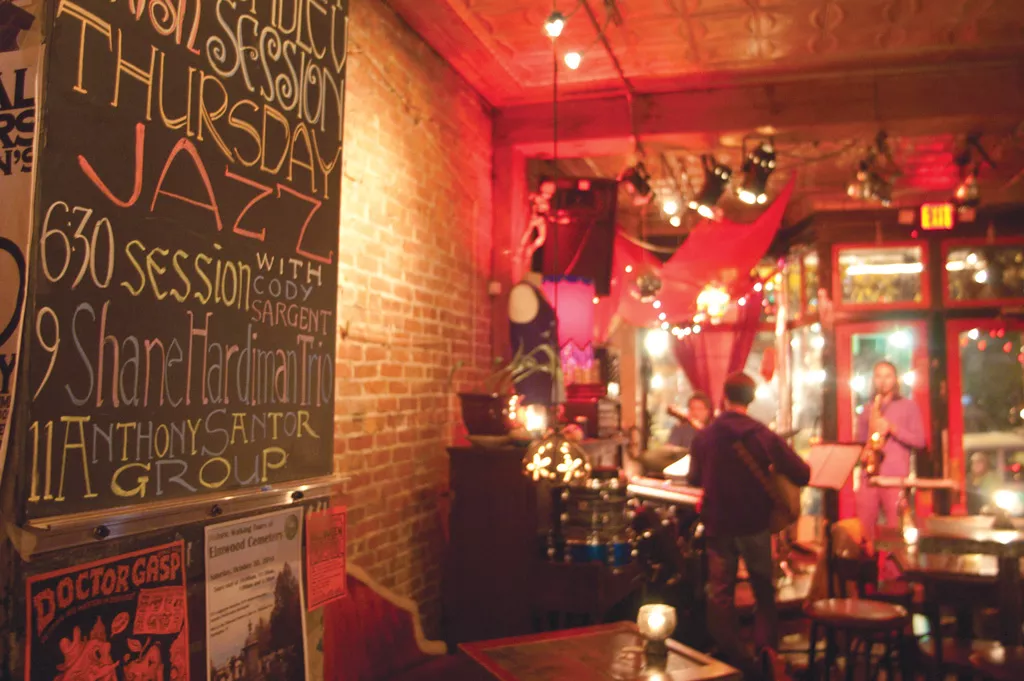 Matthew Thorsen
Radio Bean
Live music is a cornerstone of Queen City nightlife. And while many of the best shows happen in bars, the scene is more accessible than you might think. South Burlington's Higher Ground is almost always all ages. Ditto the always-eclectic Radio Bean and the roots-oriented Skinny Pancake. Midweek, hot spots such as Nectar's and Winooski's Monkey House are typically 18-plus with a small cover for underage (read: non-drinking) fans. To find these shows, check the weekly club listings in Seven Days or at sevendaysvt.com. When it comes to local rocking, the kids are all right.
Tea for Two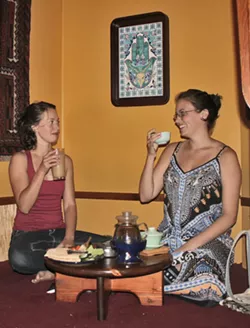 John James
Dobrá Tea
Rooibos or white-tip oolong? Whether you're a tea aficionado or a Lipton-swilling newbie looking to expand your horizons — and your sense of inner peace — Dobrá Tea is the spot for you. The menu of teas from around the globe is overwhelming, but the staff of this downtown teahouse is happy to help. And, yes, there's kind of a hookah bar vibe, but the haze gently wafting above the pillow pit — exactly what it sounds like — is actually just incense made from tea. We're more relaxed just thinking about it.
Fore!
Navigate the challenging, nautical-themed 18-hole mini golf course at the Essex Family Fun & Entertainment Center. Or iron out the kinks in your real golf swing at the driving range. And let's not forget about the batting cages, which feature baseball and softball pitches at speeds ranging from slow to Matt Harvey. When the weather turns, try the elaborate indoor mini links at Pizza Putt in South Burlington. But, really, we mostly go for the laser tag.
Reel World
Use your student discount on the regular at Merrill's Roxy Cinema. This cozy downtown theater plays a mix of mainstream and art-house flicks, from Mad Max: Fury Road to Far From the Madding Crowd. The screens are smallish, but the popcorn is the best around. For a true blockbuster experience, check out the monstrous T-Rex Theater at Essex Cinemas. And in the warmer months, you can't beat the throwback vibe at the Sunset Drive-In Theatre in Colchester.
Joke's on You
Sure, you can make your buddies laugh with Superbad quotes. But you're probably not as funny as you think you are. The good news is that you can be! Burlington's comedy scene has exploded in recent years, thanks in large part to the folks at Spark Arts and the associated Vermont Comedy Club. So sharpen your funny bone in standup and improv comedy classes with SA, or get thee to one of VCC's comedy shows, held at mostly 18-plus venues all over the state. And hit up its brick-and-mortar comedy club, opening downtown this fall.
Rack 'em
Matthew Thorsen
Van Phan Billiards & Bar
One of our favorite bar pastimes is shooting pool. But you don't have to wait until you're 21 to scratch that itch — or the eight ball. Van Phan Billiards & Bar in South Burlington features 14 tables and plenty of room to maneuver so that you're not jostling with other patrons while making shots — a problem at most local bars. It's a good time and great place to hone your skills. Whatever you do, don't get cocky and challenge pool hall owner Van Phan. Unless you're a glutton for punishment, that is. She's a former Vermont billiards champion and has competed nationally.
Roll With It
If you haven't been bowling since that sixth-grade birthday party, watch the Coen brothers' The Big Lebowski — a crime comedy involving a bowling-alley slacker — and get inspired. Spare Time in Colchester is huge, glitzy (as bowling alleys go) and a lot of fun. And for those who prefer the kind of joint Jeffrey Lebowski would frequent, Champlain Lanes in Shelburne is a mom-and-pop alley with entertainment on weekends. If only it sold Sioux City Sarsaparilla.