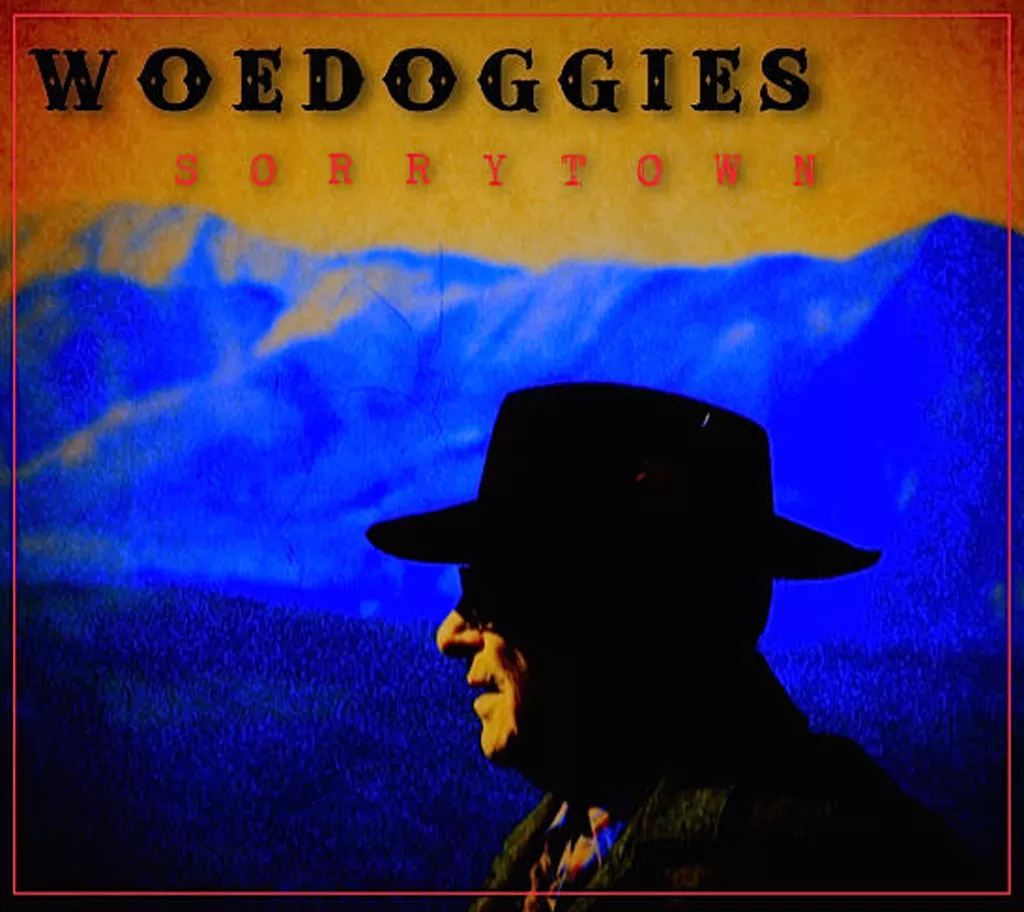 (Self released, CD and digital download)
If you like a little twang in your tunes, finding contemporary bands that play old-school country isn't easy. With pop- and rock-influenced country owning the airwaves, today's country music tends to prioritize trucks, tailgates and tan lines. Gone is the distinctive, acoustic sound and honest writing of past country heroes. But local listeners are in luck: The Woedoggies' debut EP, Sorrytown, offers some honky-tonk relief.
Northern Vermont's Woedoggies are a group of older crooners who eschew the flash of modern styles in favor of classic, acoustic country and light bluegrass. Though their EP features a few guests, the Woedoggies' core trio consists of Wylie Shipman on guitar, vocals and harmonica; Peter Riley on bass and vocals; and Rudy Dauth on guitar, mandolin and vocals.
While the band also claims to invoke traditional blues, the six-track EP is really more Blues Traveler. Nary a lick of smoky, snarling guitar can be found on Sorrytown, but there's plenty of twangy harmonica and jumpy fiddle to wear out your dancing shoes.
The opener and eponymous track is a prototypical down-on-my-luck country ballad. Though predictable, it's heartfelt, and that's what usually counts in this genre. Up next is "Methadone for a Woman," a speedy number with a storyline often heard before: Man falls for a devious and wild woman, somebody does somebody wrong, and the saga ends up in a country song. "I got a woman, she's a lyin', cheatin', back-stabbin', shifty-eyed bitch on wheels / She'll put a hole right through you when she's talking down to you / and her eyes are shot like cold steel." Still, the wronged protagonist continues to fall under her whiskey-induced spell.
"Crying in My Dreams" is a melancholy ditty about love lost. "Face Up" brings fast fiddle and stories of late rent, bar brawls and general tomfoolery. Closing out the EP is "Ink Black Ocean," a slow, heavy number whose attempt at somber depth feels a bit out of place in this collection.
Instrumentally, Sorrytown checks off all the country boxes: wistful, plaintive guitar; flying, talkative fiddle; and emotive harmonica. However, having three lead singers makes for abrupt song transitions and leaves the record sounding a bit disjointed. While the harmonies are tight, the Woedoggies might do well to tighten their lead vocal arrangements.
Sorrytown does not aim for the grand emotion of George Jones' ballads or the bad-assery of outlaw country à la Waylon Jennings. Instead, the simplicity of the Woedoggies' sound makes their EP an agreeable, listenable collection, one to which you can both drink and dance. And what else does a good country record need to be?
The Woedoggies' Sorrytown is available here. They play Sugarbush Resort in Waitsfield on Thursday, March 5, and Saturday, March 7.