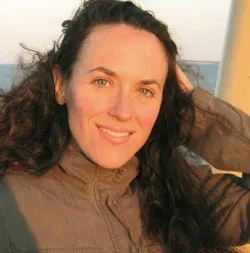 The Vermont College of Fine Arts turns five this year, and it's giving itself a present: a new Master's of Fine Arts program in Film.
The Montpelier institution already offers MFAs in Graphic Design, Music Composition, Visual Art, Writing and Writing for Children and Young Adults — all of them low residency, which means students can pursue their studies from home, spending only two weeks each year on campus. Tuition runs roughly $18,000 per year — "very competitive," points out founding president Thomas Christopher Greene, compared with the typical price tag of resident graduate programs.
Why film now? "In some ways, it's the next logical step for us," says Greene of the program, which will kick off in October 2013. "It's the missing piece." Film, he says, tends to "cross a lot of other fields," just as VCFA aims to foster collaboration among the arts.
On a practical level, too, Greene says, "We think there's a real opportunity right now. There's been a great democratization."
In other words, digital technology has opened up filmmaking to pretty much anybody with a story to tell. Greene recalls a recent conversation he had with Hollywood cinematographer Caleb Deschanel (father of Zooey) about judging a Sundance Film Festival contest open only to films created with an iPhone.
Greene cites Laura Colella, who will chair the VCFA program, as another example of shoestring ingenuity. The Harvard-trained filmmaker obtained a $5000 grant for a camera, he says, then "wrote a script based on people in her apartment building and put them to work acting." The result — Colella's third feature, Breakfast With Curtis — earned an Independent Spirit Award nomination and a positive notice in Variety.
How will Colella and the two other current faculty members guide students who may reside hundreds or even thousands of miles away? VCFA's program will offer specializations in screenwriting, documentary filmmaking, animation and narrative fiction filmmaking. The last, Greene acknowledges, has historically been a "collaborative art form."
But he says students who qualify for the program won't need hand holding, just "pairing with an established filmmaker who will help them on the craft side … They're not beginners. We're not going to teach people necessarily how to use a camera. We're looking for people who have a creative vision, and then we can help them do it."
And the flexibility of a low-residency program could be attractive to indie filmmakers who are already used to working guerrilla style. Greene says he hopes to bring in 10 film students in 2013 and "ultimately grow over a four- or five-year period to 100 students."
"We're not a traditional film school," he concludes. "You don't need to hunker down in a building full of $500 million worth of technology to be a filmmaker anymore."