Jeb Wallace-brodeur
Larken Bunce
After 13 years near downtown Montpelier, the Vermont Center for Integrative Herbalism needed room to grow — literally. The nonprofit clinical herbalism organization uses gardens both to teach its students and cultivate products for its apothecary, and VCIH leaders found themselves wishing for quieter outdoor space and more easily accessible plots. Turns out, a prime location with a longtime partner was just a few miles away on Goddard College's rural Plainfield campus.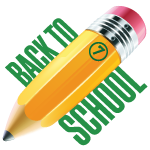 Founded in 2007, VCIH offers sliding-scale herbal medicine clinics, community classes and comprehensive herbalist training programs. Long-term educational offerings include the beginner-level Herbal Roots apprenticeship, the intermediate Family Herbalist program and the three-year Clinical Herbalist program — all of which involve hands-in-the-dirt learning.
"As herbalists, we do a lot of teaching outside, and it was quite difficult to teach outside and have students hear us and feel like we had a little bit of containment," or privacy, executive director Larken Bunce told Seven Days, referring to VCIH's former campus uphill from downtown Montpelier.
In June, VCIH moved to Goddard, where it's "surrounded by natural features," Bunce said. The plants in the Montpelier garden — think perennials such as echinacea, the flowering plant astragalus and the shrub eleuthero, also known as Siberian ginseng — will make the approximately eight-mile journey to Plainfield in the fall with help from the community.
Some of the qualities that attracted Bunce to the new locale are the flat grounds (more convenient than the Montpelier hillside plot), increased accessibility for individuals with mobility issues, and garden space right outside the classroom building — a former Goddard dormitory. Bunce, a Goddard alum and former faculty member, said the organization received a grant to renovate an old greenhouse into a drying space for its harvest.
In addition to its natural features, Goddard's approach to education was a selling point for VCIH. For approximately 10 years, the two institutions have shared a memorandum of understanding that allows VCIH graduates to transfer credits toward a Goddard bachelor's degree. Conversely, Goddard undergrads and graduate students in subjects such as permaculture, sustainable living, and health arts and sciences can count work with VCIH as part of their individualized study tracks.
Goddard is a low-residency school where students spend 10 days on campus each semester and complete the rest of their coursework remotely, so a fellow campus tenant was welcome. "I would consider it an irresponsible or poor use of our resources to have just let these buildings sit dormant," Goddard president Bernard Bull said, "when they could be used to create a greater sense of community, to serve the larger central Vermont community and help Goddard bring in some additional revenue to support its mission."
Bull added that hosting organizations such as VCIH helps Goddard stay afloat at a time when many institutions of higher learning are struggling. "It's not the solution," he said, "but it is part of our vision for financial strength and stability for the future, absolutely."
VCIH joins nonprofit nature education organization EarthWalk Vermont as a renter on Goddard's campus. The two are also partners in the college's Village for Learning Initiative, a plan to invite like-minded organizations to make the most of underutilized campus space and collaborate on projects, events and programming.
For now, the initiative "exists in our hearts, minds and somewhere on paper," Bunce joked. With VCIH still in the throes of the move, EarthWalk on break due to COVID-19, and a public health crisis wreaking havoc on traditional procedures and timelines, the ball isn't rolling yet.
Jeb Wallace-brodeur
A recent outdoor class at the Vermont Center for Integrative Herbalism in Plainfield
Though she looks forward to collaborating with EarthWalk and Goddard, Bunce is focused on current and incoming students right now. In the coronavirus era, that means offering distance learning. VCIH pivoted to remote instruction for the first time in March and will offer the option going forward, despite the organization's longtime commitment to teaching in person.
"We are all classroom teachers," Bunce explained. "We're all people who love being with our students in person and the hands-on aspect of herbal medicine, as well as the person-to-person aspect of the clinical work."
Still, she sees the built-in benefits of remote learning for students. For one, folks who are unable to relocate to Vermont can now access VCIH programs from afar. And those students are banking skills in telemedicine.
"Frankly, telehealth is going to be what we're all needing to lean into for the foreseeable future," Bunce said, "so it really gives us an opportunity to skill up more ourselves ... as well as give our students another tool."
In a typical year, remote learners are required to attend three in-person intensives. Depending on the state of public health, though, even those might take place online in 2021. "Then, hopefully, in 2022 and beyond, we'll definitely be able to all be together for these intensives," Bunce said, while continuing to hold online instruction for the rest of the year.
Downtown Montpelier might seem to offer students more access to employment, housing and attractions, but Bunce is confident that once they experience the new campus, they won't be deterred by the rural Plainfield location.
"It was almost like we didn't have many of the positives, and we got a lot of the negatives," Bunce said of the Capital City campus. Noise and break-ins were problems there, she recalled, as well as a higher cost of living. "There's enough benefits [of being in Plainfield], and we're hopeful that folks will feel the resonance or alignment of having our school on a rural, old farm campus," she said.
Bunce estimates that only five or six other programs in the country provide the rigorous clinical training that VCIH students receive. As a result, its programs attract applicants from all over the United States. The tie that binds the students, Bunce said, is an understanding of herbal medicine as something larger than individual health care.
"We believe that herbal medicine has the power not only to heal the individual but also address the broad dysfunctions in our culture that have at their root a deep disconnection from Nature," VCIH's website reads.
Building on that idea, Bunce said, "We really focus on how we're teaching about herbal medicine and how it is that our students are going to take this [knowledge] and make change out in the world, and those are the values that are also shared by Goddard."