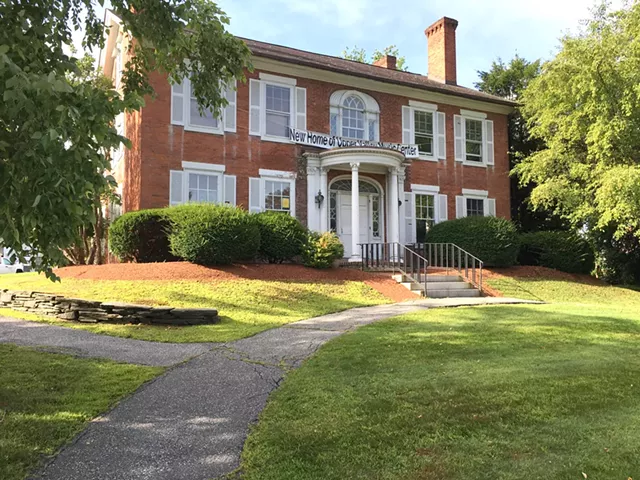 courtesy of Upper Valley Music Center
The Upper Valley Music Center is movin' on up ... the street. The community music school in the former mill town of Lebanon, N.H., is set to relocate to a stately new (actually old) building on South Park Street, just around the corner from its longtime location on Hanover Street. UVMC will host a grand opening celebration on Saturday, September 9. Concerts and workshops, including the debut of the center's newest brass ensemble, will be held both at the new facility and across the street in Colburn Park.
Since opening in 1995, UVMC has become one of the region's premier music schools. It boasts more than 30 faculty members and annually serves some 850 students, children and adults alike. That's a lot of Suzuki violin lessons, chamber ensemble rehearsals and choral classes for the center's comparatively cramped home.
"We had been looking to expand into a larger location for a while," said UVMC executive director Benjamin Van Vliet by phone. "When this building became available, it was a perfect fit."
The new UVMC headquarters was previously the home of a law firm. Prior to that, the building was a private residence. Once renovations are complete, the two-story manse will house offices and a number of classrooms, rehearsal rooms and small performance spaces. It will also almost certainly feature the most lavish bathroom of any music school in the area, if not the country.
"It's pretty amazing, right?" said assistant director Erin Jenkins Smith while giving a Seven Days reporter a tour of the building in early August.
In the second-story bathroom, vaulted ceilings soar above gleaming, wood-paneled walls and ornate fixtures. The luxurious WC is a vestige of the brick building's 19th-century past as a mansion.
That history is still in evidence throughout, from the fine details on fireplace mantels in several rooms to the sweeping front staircase to the crystal chandeliers adorning one of the performance rooms. When it's finished, the UVMC's new home will provide an elegant setting in which to learn sonatas and concertos.
The old building has also required some upgrades to suit the needs of a school that specializes in making a racket. For example, a percussion room has been outfitted with an array of soundproofing devices to help dampen the bleed of noise from exuberant timpanists; the string rehearsal room is right down the hall.
"We're really trying to be conscious of the different needs of all of our students," said Smith.
According to Van Vliet, the new building represents the completion of a five-year plan to expand UVMC's capacity to serve the musical needs of the Upper Valley.
"It really is just an extension of our mission to make music education as accessible to the community here as possible," he said. While classes have a price tag, the school has a number of scholarship programs and other means of ensuring that any student who wants to learn can do so.
"We won't turn anyone away," said Smith. "If someone wants to be here, we'll find a way to make it work."
Van Vliet declined to say what UVMC's plan for the next five years might be, though he did note those discussions have already begun.
"Whatever the plan ends up being, I expect we'll continue to do our best to bring as much music to this area as we can," he said.