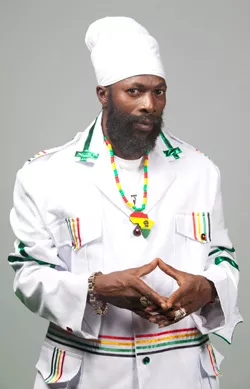 Miles Davis is universally regarded as one of the most important musicians in history, jazz or otherwise. But he was also a troubled and violent man, a heroin addict known to have physically and emotionally abused his wives and girlfriends. James Brown is an unquestionable soul legend. But the Hardest Working Man in Showbiz went to jail for domestic assault in 2004. Mel Gibson has made some great films. But's he's also rather famously a bigot. Ender's Game cleaned up at the box office last weekend. The book on which that film was based is one of the most beloved science-fiction novels of all time. It was written by Orson Scott Card, an outspoken opponent of same-sex marriage who has written that he will "act to destroy" any government that attempts to change the definition of marriage.
History is filled with countless individuals who have made great contributions to their art but were also deeply flawed and, in some cases, flat-out-horrible people. (OK, maybe Gibson isn't great. But you watch Braveheart every time it's on cable just like the rest of us.) It brings up a thorny issue: how, or even if, we should separate the artist from his or her art.
That's a question local reggae fans will face this week when Jamaican reggae singer Capleton plays Club Metronome in Burlington on Thursday, November 7.
For the uninitiated, Capleton is about as big a roots-reggae and dancehall star as there is. He's viewed as an icon whose influence is widespread throughout the genre. He's a prolific artist, with some 22 albums to his credit, many of which, such as 1995's Prophecy, are viewed as modern classics.
Capleton is also a controversial figure. A devout Rastafarian, his songs are often vehicles though which he expresses his religious views, including some eyebrow-raising takes on homosexuality. Namely, he's agin' it.
Capleton has been accused of calling for violence against LGBT individuals in his lyrics. He's had shows canceled in Europe, South America and the United States due to pressure from LGBT groups who have raised the alarm. In 2007, Capleton, along with several other reggae artists, signed the Reggae Compassionate Act, an unofficial treaty of sorts devised by the Stop Murder Music campaign to put an end to music that promotes violence against LGBT people. But as recently as last year, a Capleton show was canceled in Humboldt County, Calif., at the behest of LGBT activist groups claiming the singer was still promoting antigay messages in his music. That show was moved to a different venue and, according to North Coast Journal writer Andrew Goff, "there was no anti-gay rhetoric — that I could understand, anyway — spouted from the stage."
Still, Capleton has come under fiyah, er, fire for lyrics that condemn homosexuality, perhaps, as his critics have suggested, even to the point of inciting violence. But whether that's actually the case is hard to parse.
For one thing, as Goff noted, navigating Capleton's patois is a challenge — damn you, Google Translate! And over the years, both Capleton and his handlers have responded to those allegations by claiming references to fire — frequently cited as evidence of promoting violence — are religious metaphors for spiritual cleansing. Our own inquiries to the Capleton camp on that score were not returned as of this printing.
But that defense doesn't quite address these lyrics from "Pure Sodom," off Capleton's 2000 album More Fire: "Who dat yuh deh all a kiss yuh pon yuh cheek? / Inna di King size yuh have another man a sleep / Sight Anne Marie and yuh nuh want her meat / Sight Jackilyn and yuh nuh want her meat / Everday dem come yah with dem battyman speech / Haile King Selassi Rastafari seek / Yuh nuh want nuh gal yuh head a roll pon di streeeeeeeet."
I have a hard time imagining what beheading could be a metaphor for. What's more, we're now no longer in the art versus artist argument, since the artist has made violence against LGBT individuals a component of his art. Rather tastelessly, at that.
Does that negate the impact and influence of Capleton's other music, much of which falls in the mystical, uplifting "one love" camp? Probably no more than, say, NWA's sensationally violent and misogynistic lyrics dampened their historical impact and influence on the rap landscape.
But it does raise some complicated questions about how we compartmentalize art and artists, questions that Capleton fans would do well to think about this week.
BiteTorrent
In other news … Phish! If Paul Heintz's cover story on the band this week gave you a craving for sea phood, I'd suggest swimming upstream to Nectar's this Saturday, November 9, when the House That Phish Built screens archival footage of the band's 1995 Niagara Falls show that's been synched with a new, three-CD box set of the performance. It's a benny for the Chittenden County Emergency Food Shelf, and it's free if you donate 10 nonperishable food items.
Our pals over at local microlabel NNA Tapes have a new release they're pretty jazzed about, Hubble Eagle, by Hubble. Hubble is a project by guitarist Ben Greenberg, best known lately for his work with Brooklyn punk band the Men. As Hubble, Greenberg takes a decidedly more experimental approach than with that group, offering heady, minimalist suites of deconstructed guitar riffage that will likely appeal to the drone and noise crowds. He'll be at the BCA Center on Wednesday, November 13, with Ryan Power and Dirty Projectors' Nat Baldwin.
One of my finds at this summer's Precipice festival was Northampton's Bella's Bartok. Fusing ska with theatrical gypsy-punk, the band combines two of my favorite things: ska, and pretty much anything that reminds me of Gogol Bordello's Eugene Hütz. They'll be at Radio Bean this Saturday, November 9.
Like any serious music fan, I was saddened by the death of Lou Reed last week. Though I do wonder what the notoriously prickly Reed would make of the flood of elegies and tributes that have been paid to him since his passing. My guess is that he'd hate them. That said, mourning is often as much about comforting the living as it is honoring the deceased. So the hell with him! To that end, a slew of local folks will pay tribute to the man at the Monkey House this Saturday, November 9, including Swale, Rough Francis, tooth ache., Dino Bravo, Wolvings and many others.
Congrats to the Stone Cold Roosters, who celebrate 10 years of honky-tonkin' with a show at the Capital City Grange in Montpelier this Saturday, November 9. And if you haven't already, check out their latest album, the thoroughly excellent Back in the Bog. In other central Vermont news, Chris Robertson & the Socket Rockets celebrate the release of their new record, The Need for Tweed, with a show at Sweet Melissa's in Montpelier this Saturday, November 9. The record is a rollicking take on roadhouse blues, country and rock and roll. It also features some fine guest spots, including our old friend Greg Izor on harmonica. Look for a review of the record in the coming weeks.
Last but not least, the field for this year's Vermont's Funniest Comedian contest has been pared down to 20 from 60 after last weekend's preliminary rounds at Nectar's. According to the Vermont Comedy Club's Nathan Hartswick, there were a number of surprises, with several newcomers upsetting established comics. The final rounds, slated for this Friday and Saturday, November 8 and 9, at Club Metronome, promise to be wildly entertaining, with the top contestants moving on to the Funniest Comic in New England competition next year. Best of luck to everyone left standing.
Listening In
A peek at what was on my iPod, turntable, eight-track player, etc., this week.
Plants and Animals, The End of That
Tonight Sky, Tonight Sky
Sky Ferreira, Night Time, My Time
Los Campesinos!, No Blues
Happy Jawbone Family Band, Happy Jawbone Family Band