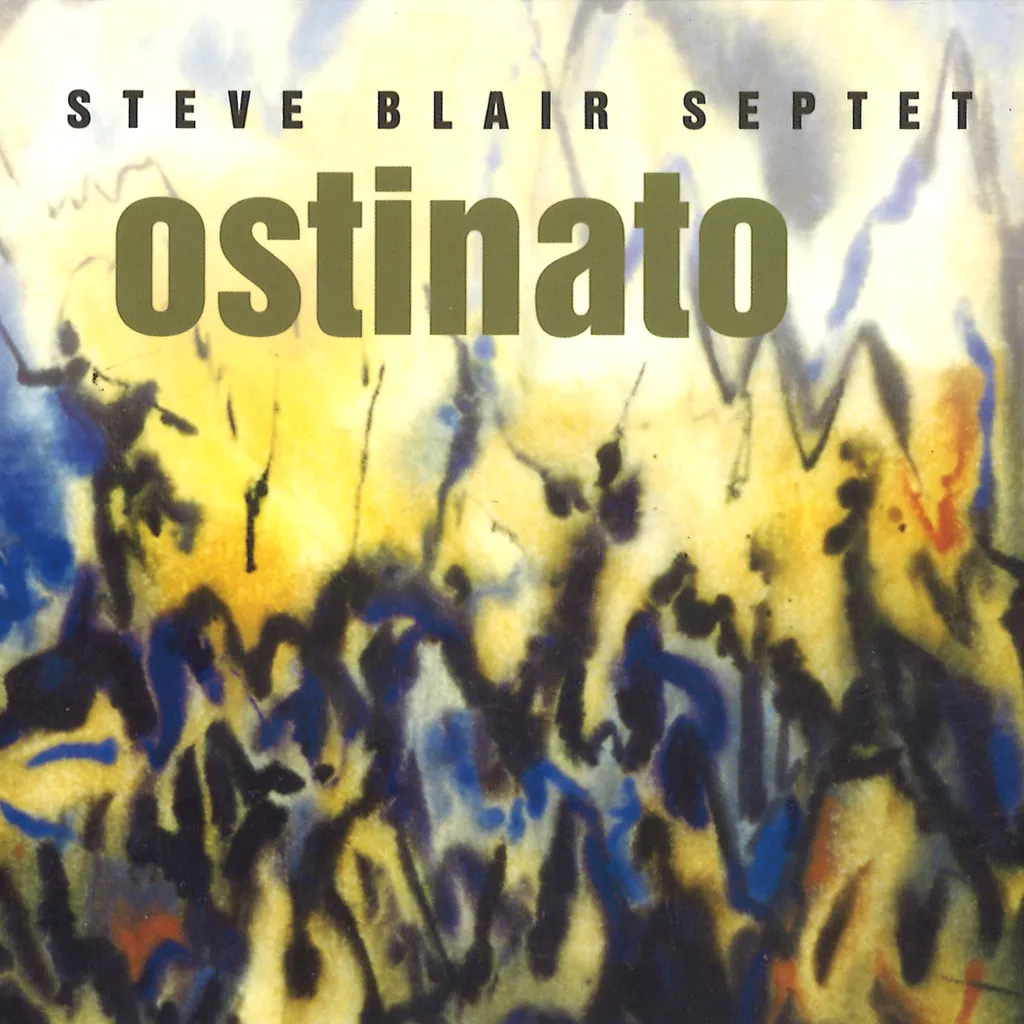 (Self-released, CD, digital download)
Steve Blair is one of the most accomplished and well-respected jazz guitarists in Vermont. He has toured the world and played on records with the likes of Will Patton, Science Fixion and his own fusion project, Freefall. Blair, who currently serves as the director of jazz studies at Johnson State College is, in no uncertain terms, a monster player.
On his new record with the Steve Blair Septet, Ostinato, he undoubtedly showcases his prodigious chops. But given that this is a follow-up to that band's 2006 album, Momentum, which at times felt more academic than artistic, the question is really whether Blair can translate his technical gifts and profound genre knowledge into a work that compels not just with musical science, but with soul. More often than not, the answer is a resounding yes.
Blair's stated influences comprise an unlikely, if not exactly motley, crew. The guitarist and bandleader takes cues from obvious figures such as jazz great Chick Corea. But he's equally informed by the likes of jazz rockers Steely Dan, guitar god Jeff Beck and classical composer Igor Stravinsky. Indeed, elements of each of those disparate inspirations can be found, to various degrees, throughout the record. Blair manages to corral his varied influences into a cohesive whole that puts a unique and often intriguing spin on jazz-rock fusion.
While Blair deserves major credit for his intricately designed compositions — not to mention his immaculate playing — his backing band earns high marks, too. You'd be hard-pressed to assemble a local jazz group with more collective talent. Aram Bedrosian's bass lines are worth the price of admission on their own. Drummer Lucas Adler carves up time signatures like a Ginsu. And the horn section of Brian McCarthy (alto sax), Dave Ellis (trumpet and flugelhorn) and Dan Silverman (trombone) adds heart with transcendent performances across the board.
Perhaps nowhere is this truer than on the album closer, "Raindance," a sweeping, eight-and-a-half-minute work that in some ways represents the album in microcosm. The tune opens with a disjointed jumble of errant noise: a horn bleat here, the tinkle of keys there. But the band soon coalesces around an exultantly funky horn line that jostles for space with Bedrosian's sprightly bass. The group then traverses a wide array of sonic terrain that is challenging and rewarding in equal measures, from spastic free jazz freak-outs to a serene, guitar-led oasis, and back around again. Like Ostinato itself, the song is unpredictable and compelling, and showcases a singular talent in Steve Blair.
Ostinato by the Steve Blair Septet is available at Pure Pop Records in Burlington. The band plays an album release show at Johnson State College this Friday, October 17.