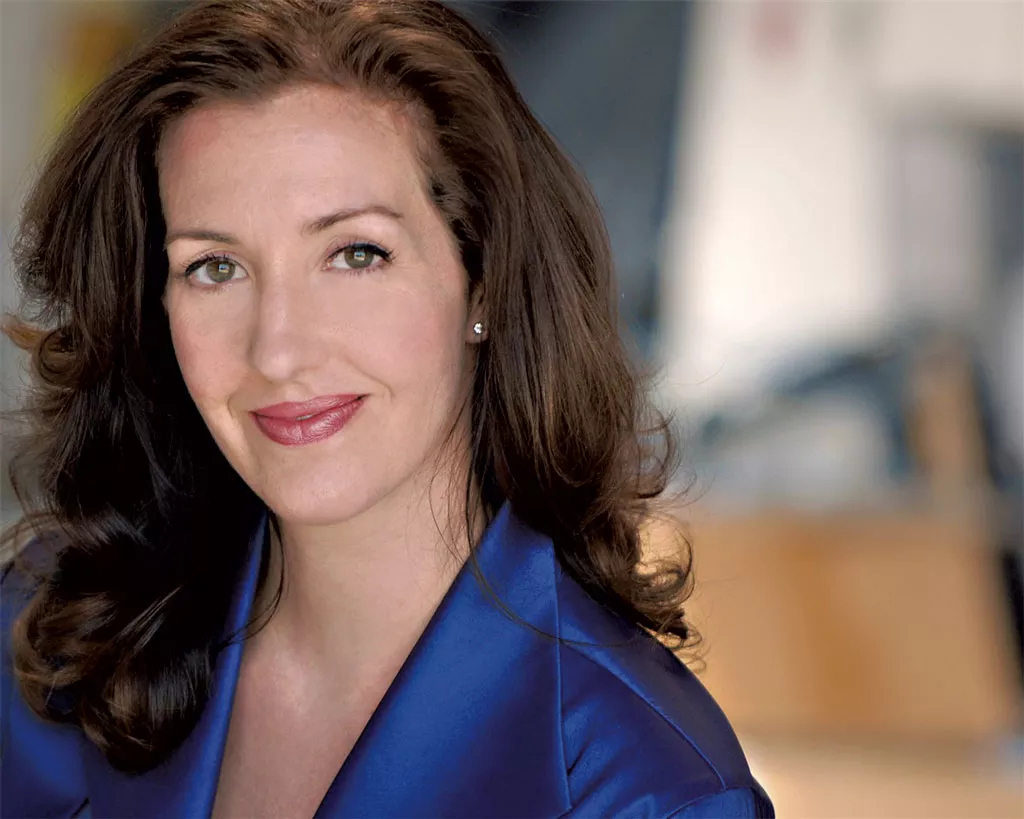 Courtesy of Jennifer Bird-Arvidsson
Jennifer Bird-Arvidsson
"Music is a lot of men in a lot of tails with a lot of chairs, and a lot of airs, and a lot of furs and diamonds!" So Colorado soprano Jennifer Bird-Arvidsson will sing next Wednesday evening at a Saint Michael's College recital, accompanied by Shelburne pianist Paul Orgel. The lyrics are part of Leonard Bernstein's cycle of five "kid songs" for soprano and piano called "I Hate Music," written back in 1943. Yet the image they paint of what it means to attend a classical concert, especially a voice recital, persists.
Bill Reed, the South Burlington voice teacher who is hosting the recital as the second in his biannual series "The Singer's Art," has done much to dispel that anachronism. Reed is offering the series not just to give the public a chance to hear fine opera singers, but to expose his students to a type of singing they may not otherwise hear live.
Classically trained himself, Reed had a long career of choral singing, soloing and conducting before he joined the famed Circle in the Square in New York City to provide Broadway performers with singing instruction. Today, the majority of his students — he teaches an average of 125 per week at his home — come to learn the belting style that's current on Broadway. But Reed makes sure they know the full solo repertoire and range of techniques.
"It's just part of their general music education," Reed says of concerts in his series. "It's my effort to give them a broad education about vocal music for the solo voice." He has made this concert free and scheduled it midweek to ensure that no student has an excuse not to go — and no adult feels the lack of tails or diamonds.
The performers in the inaugural "The Singer's Art" concert were two young Reed protégés now launching opera careers, Vermont natives Christopher Colmenero and Geoffrey Penar. By contrast, Bird-Arvidsson, 43, sang opera on Germany's state-funded stages for 14 years before she joined the voice faculty at the University of Colorado Boulder in 2009. CU's enviable music department produces several fully staged operas a year and has a separate program dedicated to staging new American operas — most recently an adaptation of Colm Tóibín's novel The Master.
Also a regular soloist, Bird-Arvidsson last performed with the renowned Takács Quartet and with the Colorado Symphony. She didn't train with Reed; he's a friend of her mother, a voice teacher in New York who has worked with Metropolitan Opera soprano Martina Arroyo, among others.
Bird-Arvidsson's repertoire tends toward the rarely heard. Even the Debussy she'll be singing in Colchester — one of three ethereal "romances" the composer wrote in the 1880s — is "the one nobody knows. But it's absolutely stunning," says the soprano.
Vermont audiences likewise rarely have a chance to hear the Mahler songs Bird-Arvidsson will perform; they're drawn from "The Youth's Magic Horn," a dozen songs for soprano from the 1880s and later, for which Mahler wrote both orchestral and piano accompaniments. The composer's telltale trumpet solos will be missing from the recital, but Orgel, one of Vermont's finest solo pianists, can be counted on to translate their forlorn and haunting import.
Perhaps even less often heard is the concert's centerpiece, Alban Berg's Seven Early Songs, chosen by the composer from the dozens of songs he wrote in the first decade of the 20th century, when he was in his early twenties and studying with Schoenberg. The songs' sweepingly dramatic phrasing and resistance to harmonic resolution put them squarely in the late Romantic style.
Says Bird-Arvidsson, "I very, very much love music that's from the 1880s to the 1920s — French, German, all of it — the really rich Romanticism right before it headed into the atonal stuff."
She also simply likes drama, no matter the era. Wednesday's program includes a Purcell song from circa 1693 — not his recital standard "Dido's Lament" but the lesser-known "The Blessed Virgin's Expostulation," a desperate plea by Jesus' mother when she finds her 12-year-old has gone missing. "It's really moving, and Purcell's a very dramatic composer," says Bird-Arvidsson, herself a mother of two.
The soprano's flair for drama is evident in the YouTube clip of her singing Eurydice in Offenbach's Orpheus in the Underworld, where her acting helps her communicate the music effortlessly. Bird-Arvidsson won one Bavarian opera house's audience award twice during her career in Germany.
She'll share her talents in two master classes at the University of Vermont during her visit, for Reed's students and for those of Burlington soprano Sarah Cullins, a UVM affiliate artist. Reed says he hopes to snag Cullins for his series one day, as well as more of his former students, including one who just made her Lincoln Center jazz debut. But, he warns wryly of the series, "It's 'suggested donation.' I can't do too many of them. It's a public service."