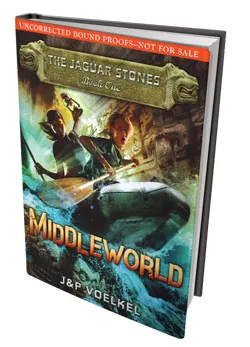 Welcome to the holiday season — and to the Seven Days holiday guide to gifts. Every Wednesday through December 21, we're offering ideas for just about everyone on your list. For greater variety, a different writer weighs in each week: same set of recipients, unique presents of mind. (Note: Some of these recipients may be figments of our imaginations.)
And what do we want this year? Just for you to shop local, please and thank you.
Mother: Every time we have a holiday get-together with Mom, she waxes eloquent on the topics of peak oil and the collapse of modern civilization. But her attitude is pretty upbeat; she's a one-woman Transition Town. To help her prepare for the future, I'm getting her When Technology Fails: A Manual for Self-Reliance, Sustainability, and Surviving the Long Emergency, written by California author Matthew Stein and published by Chelsea Green.
$35. Chelsea Green Publishing, White River Junction, 800-639-4099. chelseagreen.com
Father: Our dad loves Coen brothers movies; he's the one who introduced us to Blood Simple (and ruined it by telling us the entire plot). In literature, too, he likes a spare, stylish country noir with quotable dialogue. Castle Freeman's acclaimed 2008 novel Go With Me: A Novel, which reads like a Green Mountain take on a classic Western, should hit the spot. $12.99. Dad likes to discover new authors, too, so while we're out shopping, we'll pick him up a locally published collection of edgy short stories, Views Cost Extra, by L.E. Smith.
$14.95. Phoenix Books, Essex, 872-7111. phoenixbooks.biz Crow Bookshop, Burlington, 862-0848. crowbooks.com
Teen Sis: Our sister likes young-adult fiction about angsty paranormal beings, but she's totally over vampires. So we're picking up a signed copy of NEK writer David Stahler Jr.'s Doppelganger, a dark, well-crafted novel about a monster who doesn't want to be one. Sounds like something your average adolescent can relate to.
$14. Kingdom Books, Waterford. Open by appointment, or order online. kingdombks.com; kingdombks.blogspot.com
Kid Brother: Who says boys don't read? Give him a thrill-a-minute plot, an exotic setting, a relatable hero and some gross-out humor, and our little bro will step away from the game console. Middleworld, a spirited adventure and first in Norwich authors J & P Voelkel's "The Jaguar Stones" series, offers all that plus ancient Mayan lore. In case he likes it, we'll also get him the sequel, The End of the World Club.
$8.99; $16.99. The Norwich Bookstore, 649-1114. norwichbookstore.com
Grandparent: Grandma's favorite author is Edith Wharton. She likes to fantasize about living in the Gilded Age, and she's an architecture buff, so we think she'll pore over the text and vintage photos in The History of Shelburne Farms: A Changing Landscape, An Evolving Vision, by Erica Huyler Donnis. When we stop by the Welcome Center for the award-winning book, we'll also get her a membership so she can stroll the grounds.
Book $44.95 (hardcover), $34.95 (softcover); individual membership $35. Shelburne Farms Welcome Center, Shelburne, 985-8442. shelburnefarms.org
Best Friend: Our best friend just finished writing a memoir of her wild years as a waitress on the French Riviera. She wants to get it in print so we can all read the juicy details, but she has no illusions about snagging a commercial publishing contract. So a bunch of us are chipping in to get her Northshire Bookstore's cheapest print-on-demand package. For $99 plus an affordable cost per book, the store will turn her pixels into pages with its Espresso Book Machine.
Northshire Bookstore, Manchester Center, 800-437-3700. northshire.com/printondemand
Pet: Pussums can't read, last we checked, so we're getting her something she will appreciate. The Tickle Pickle may sound like a marital aid, but it's actually a green sockful of high-potency organic catnip. Give it a toss and watch your increasingly crazy cat wrestle it to the ground. Made by Vermont company Tipsy Nip.
$6.49 regular, $8.99 XL. Pet Food Warehouse, South Burlington, 862-5514; or Shelburne, 985-3302. pfwvt.com; tipsynip.com.