The Operators by Michael Hastings
Welcome to the holiday season — and to the Seven Days holiday guide to gifts. Every Wednesday during the holidays, we're offering ideas for just about everyone on your list. For greater variety, a different writer weighs in each week: same set of recipients, unique presents of mind. (Note: Some of these recipients may be figments of our imaginations.)
And what do we want this year? Just for you to shop local, please and thank you.
Dad
Pops is a born tinkerer, and he holds his own in the kitchen, too. He was born to be a homebrewer. Vermont Homebrew Supply in Winooski can hook him up with everything he needs to turn his house into a brewery, from the hardware to the hops. Their basic brewing kit has all the specialized equipment he needs to get started; he'll have a tasty IPA to call his own within weeks. $84.95.
Vermont Homebrew Supply, Winooski, 655-2070. vermonthomebrew.com
Brother
This poor kid is still distraught over the National Hockey League lockout. His Bruins gear is collecting dust, and Tyler Seguin's goals (and Milan Lucic's brawls) are distant memories. While labor unrest will likely mean the cancellation of this year's NHL schedule, at least we've got the University of Vermont men's hockey team to pick up the slack. The Catamounts have 12 home games left this season; I'm bringing Li'l Bro to see UVM take on top-ranked Boston College on March 8. $15 for children 17 and under, $20 for adults.
UVM men's hockey tickets, 656-4410. uvmtickets.com
Best friend
My bestie is the political-activist type. He knows the consequences of foreign policy better than any cable-news talking head. That's why I was surprised to hear that he hadn't already read The Operators, in which political journalist and Vermont native Michael Hastings heads to Afghanistan to tell the real story of the ongoing war there. In the wake of the Petraeus scandal, this exposé on the "rock star" generals leading our troops seems even more prescient — and terrifying. $27.95 hardcover, $17 paperback.
"The Operators: The Wild and Terrifying Inside Story of America's War in Afghanistan" by Michael Hastings. Available at local bookstores.
Mom
Like so many iPad users, Mom loves her device but finds typing on a touch screen to be kind of a pain. That's why keyboard-case combinations are the perfect iPad accessory. This smart hybrid gives you a proper keyboard to make typing infinitely easier — and when you're not using it, the keyboard magnetically attaches to the iPad, doubling as a stylish protective case. Later, laptop. $119.99.
Logitech Ultrathin Keyboard Cover for iPad2 and iPad (3rd Gen), available at Small Dog Electronics. smalldog.com
Sister
Instagram had a good run, but let's get real: The billion-dollar app's allure took a hit once Mom started running photos through the Earlybird filter. Sis is a hip young woman who appreciates her analog roots, so is there a better accessory to her record player and horn-rimmed glasses than analog film? A Holga medium-format camera will give her the square form, vignetted edges and romantic graininess she's come to love with faux-vintage smartphone apps, but with the serendipity and mystery that only real film can provide. And she won't have to scroll through dozens of baby pictures and food shots to use it. $39.95.
LeZot Camera, Burlington, 652-2400. lezotcameras.com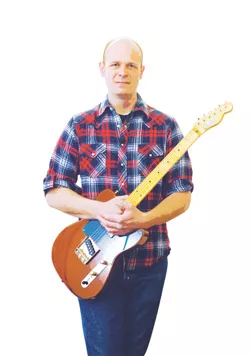 Grandparents
In their retirement years, Grandma and Grandpa love collecting art — especially works that celebrate how awesome Vermont is. I'm getting them one of Kevin Ruelle's gorgeous, timeless Vermont prints — although I'm having a hard time deciding between the "Autumn in Vermont" and "Vermont Apples" faux travel posters. At $35 each, maybe I'll just get both.
Frog Hollow State Craft Center, Burlington, 863-6458. froghollow.org
Pet
My pooch is as adorable and perfect as ever, but she's getting older, which means she (or her human) needs to make healthier choices. There's no better choice for my best friend on four legs than the organic, made-in-Vermont treats from Wagatha's dog biscuits. For the holiday season, Wagatha's is offering a puppy-personalized stocking, filled with two pounds of biscuits and embroidered with her name. I wouldn't be sad to see the stocking replace my winter socks as her favorite tug-of-war toy, either. $27.50.
Stockings available at wagathas.com; biscuits available at pet supply stores and local food markets throughout Vermont.