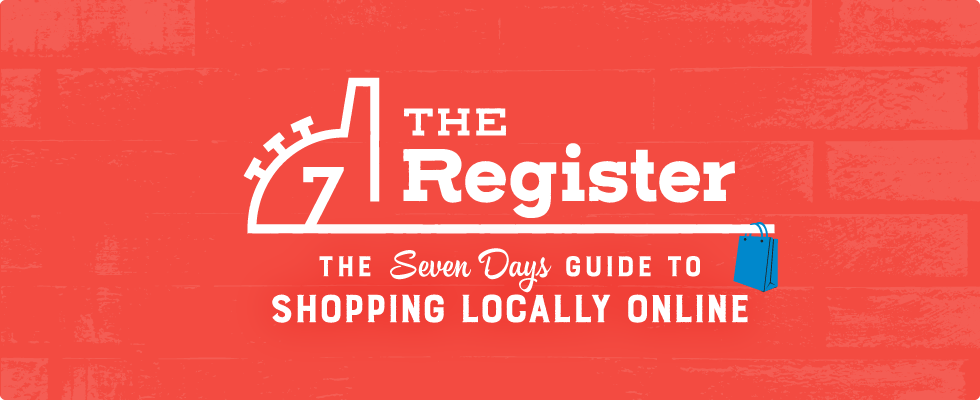 Shopping online? Take a break from the big guys and support local first.
Vermont merchants have faced mandatory store closures and other challenges during the COVID-19 pandemic, but many are still open for business and need your support. That's why Seven Days created the Register, a guide to shopping locally online.
Are you a Vermont retailer open for shipping, delivery or curbside pickup?
Let us know! If you're doing something different, we want to know about that, too.

We've compiled a directory of Vermont businesses selling their products for shipping, delivery or curbside pickup. While we're focused on small, locally owned retailers, we're also including some larger chains with Vermont locations — in recognition of the fact that these stores are local employers and add vibrancy to our downtowns, too. Browse all of the products by categories ranging from jewelry to electronics, outdoor gear to apparel. Shop savvy and keep Vermont strong!
Check back often. In partnership with the Burlington Business Association, we've started out with Burlington-based businesses, but more details and locations are coming every day.
---
Got an update for an existing listing?
Drop us a note at theregister@sevendaysvt.com.