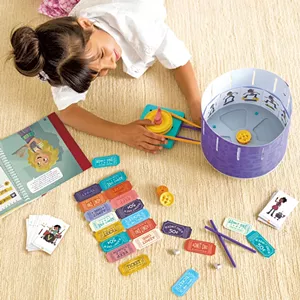 Q: My daughter's birthday is in January, so I need back-to-backgifts this time of year. I'm looking for a tech toy that's high quality, but not too pricey, fun but educational. I'm overwhelmed!
A: It's no wonder you're overwhelmed! It can be tough to find something that's fun, educational, affordable and capable of holding your child's interest over time.
First, think about your daughter's interests. Does she like to read? Does she like games? Does she like to create things with her hands?
Next, think carefully about the type of play the toy will encourage. Is your family trying to manage screen time? Many tech toys on the market pair with an iOS or Android app. Do you want your child to connect to a smartphone yet?
Finally, are you looking for a toy that simply entertains, or do you want it to teach her something, too?
Here are my recommendations for tech-enabled toys that will keep your child engaged far into 2015.
Amazon Fire HD Kids Edition (ages 3 to 10): If your child is a reader and explorer who wants her own tablet, try the Fire HD Kids Edition. It's built specifically for children, filled with kid-friendly books, movies, TV shows, educational apps and games, and it has good parental controls. A two-year guarantee means you won't worry about it breaking.
GoldieBlox (ages 4 to 12): Does your daughter like building and dolls? These engineering-inspired problem-solving kits, which are marketed directly to girls, come with an engineer doll named Goldie. The toy encourages children to build things — a zip line, a movie machine, a dunk tank — and then play with Goldie in what they've built. Some kits connect to a smartphone through an iOS app.
LEGO Mindstorms EV3 (ages 10 and up): Aspiring programmers bring Legos to life. After you build these Lego robots, downloadable software and online tools help you and your child learn how to program them. Follow the templates, get inspired by others in the online community, or create your own designs.
Ozobot (ages 5 and up): Control this little spherical robot by drawing lines on paper, an iPad or an Android tablet. The color of the lines determines the action the Ozobot takes. Build racetracks, create choreographed movements and have fun!
littleBits (ages 8 and up): Tinkerers can use these "plug and play" electronic nodes to build, well, almost anything. An online "makerhub" and lab provide inspiration and ideas.