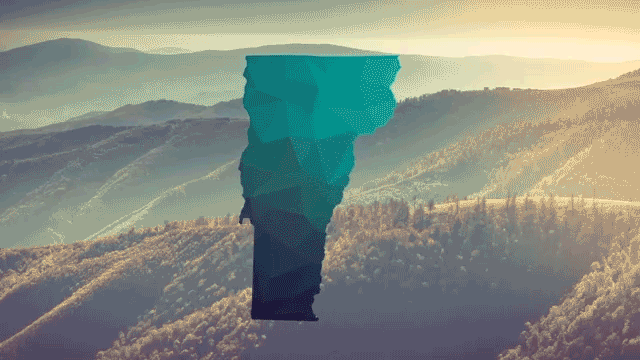 Dreamstime.com | Bryan Parmelee
Construction crews began work Friday on one of the state's most ambitious projects to date — reconstructing the Vermont bubble.
For decades, the state of Vermont has enjoyed the protection of a massive bubble that has allowed its inhabitants to think for themselves while largely ignoring some of the more damaging thought patterns in the rest of the country. Engineers say hairline fractures began developing in the bubble back in July, and completely ruptured in the early hours of November 9.
In just a few short months of bubble-less exposure, awful ideas began to permeate the state, reaching even the highest levels of government.
"The idea that low-income Vermonters will magically
be able to afford housing and other necessities without raising the minimum wage
must have seeped in straight from a Goldman Sachs boardroom while the bubble was down," explained really bad idea flow analyst Stacy McGuintis.
"Similarly, this idea that it would be
better to remove an imperfect but functional health care exchange and replace it with a make-believe plan
came not from Vermont but from a private golf club somewhere in Florida," he said. "It seems pretty obvious that the only way to keep any more bad ideas out of Vermont is to reconstruct that bubble as soon as possible."
"Of course, everyone deserves to be heard in a democracy," said political scientist and bubble advocate Todd Dootie, "but that doesn't mean we need to entertain every idea we come by. Setting my own house on fire, blaming it on government regulation, and then calling the firefighters who are trying to save my life a bunch of socialists is technically an idea, but is it really one worth considering?"
Proponents of the Vermont Bubble™ have pointed out that its reconstruction would provide both protection from bad ideas and a healthier alternative to secession.
"By remaining a united yet bubbled state, we can ensure that we continue to receive federal funding," said secession-curious accountant Phil Blerger. "Assuming, of course, that those funds will not be cut anyway, once the Trump administration realizes that many of them benefit low-income Americans."
The bubble reconstruction project has been funded primarily through disaster relief funds made available through the Federal Emergency Management Agency.
"Luckily for us, FEMA has designated the inauguration of Donald Trump as a national disaster, so we were already able to secure most of the necessary funding for this project," explained a spokesperson for the state treasurer's office.
"At this point, it would be too late for the Trump administration to revoke these funds, but there is always a chance they will try and get Mexico to reimburse them," the spokesperson said.
Unlike the previous design, the reconstructed bubble will be reinforced by a robust outer layer of synthesized critical thinking and rational logic. The design is intended to allow good ideas to flow freely out of the bubble while blocking the entry of invasive bad ones.
"Technically, this bubble should be a lot harder to burst than the last one," said senior designer Amal Outilov. "The previous bubble was actually very sturdy, but no one could have possibly predicted the relentless levels of awfulness it would have to endure during the 2016 election. Pussy grabbing? Of course it popped!
"This time around, we knew to prepare for the absolute worst. The bubble was designed knowing it would have to be able to withstand a country where any inconvenient fact is cast aside as fake news," Outilov continued. "A country where people will reliably vote against their own self-interests as long as someone wealthier says it's a good idea. In short, this bubble will protect Vermont from the larger post-truth bubble within which our country is now trapped."
The Parmelee Post is a weekly series featuring tough investigative reporting on news that hasn't happened. Yet.