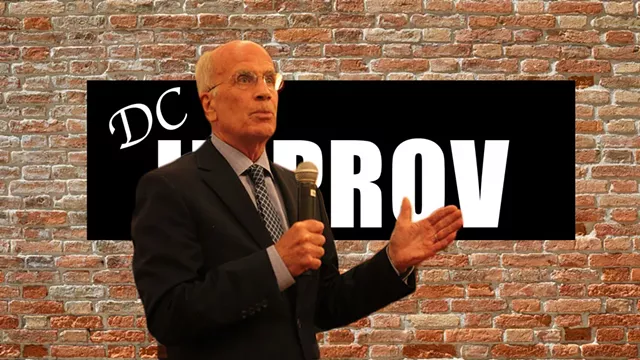 Bryan Parmelee | Kevin McCallum | Dreamstime
Rep. Peter Welch (D-Vt.) was given a last-minute slot at the DC Improv comedy club in Washington D.C. Wednesday night to prepare for another somber day of testimony in the impeachment inquiry of President Donald Trump.
Reacting to reports that the proceedings
lacked the "pizzazz"
that viewers now prefer over historical significance, the House Intelligence Committee member reportedly worked late into the night to try to improve his delivery.
"Every asshole with a blog or a green screen thinks he's a comedian nowadays," Welch said in an email to the Parmelee Post. "You really need to put in the work to rise above all that noise."
Welch made doing so seem easy during
an afternoon set
that aired live on C-SPAN, a streaming service that specializes in tragicomedy.
"It felt great to be able to completely roast Rep. Jim Jordan (R-Ohio) without even mentioning the
multiple accusations that he ignored sexual misconduct at OSU
," Welch said. "It's still early in the impeachment process, though, so it's going to take
some fresh material to convince news outlets that upholding the law is quality entertainment."
According to witnesses, Welch's set at the DC Improv went over well.
"It's never easy trying out new jokes on an unfamiliar audience," said club owner Ello El. "Obviously, what works in the House Intelligence room isn't necessarily going to play well for the late-night crowd at the Improv."
Most of Welch's new material reportedly focuses on Ukraine, which El says is for the best.
"I usually advise newer comics to avoid telling Trump jokes altogether," he said. "You never know who's in the audience, and the last thing you want to do is risk offending someone who is perfectly happy to ignore
dozens of allegations of sexual misconduct
,
flagrant fraud
,
child abuse
and so on."
That likely went without saying for Welch, who has already
earned the endorsement of Alexandria Ocasio-Cortez
.
"And I didn't even have to have a heart attack!" Welch quipped.
The rising Vermont representative is scheduled for another set at the U.S. House of Representatives on Friday, when the public impeachment proceedings continue. Welch would not say whether he plans to debut any new material at that time, but it's probably worth tuning in regardless.
The Parmelee Post is an occasional series featuring tough investigative reporting on news that hasn't happened.