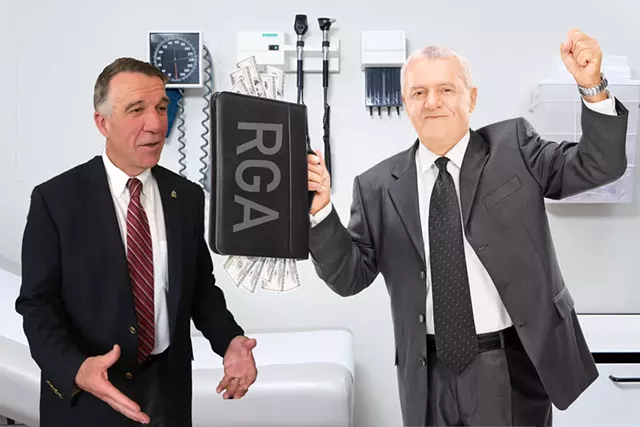 Bryan Parmelee | Dreamstime
Gov. Phil Scott, who supports abortion rights, says he will need more time and space to decide if he will support abortion rights.
Lawmakers and pro-choice advocates across the state are eagerly awaiting to hear whether Gov. Phil Scott will sign
recently passed protections
into law. As with most matters pertaining to reproductive health, the decision has come down to the whims of man.
"This is a very difficult and personal decision that should be left to me and my largest donors," the governor said Friday. "I would appreciate your privacy at this time."
The
Republican Governors Association
, a conservative "dark money" organization which helped
pour millions of dollars
into Gov. Scott's gubernatorial campaigns, has also supported the governors in all the states that have
recently passed highly restrictive anti-abortion laws
. By challenging this anti-choice script, Gov. Scott could potentially alienate himself from some his most powerful backers.
"This is a very emotional issue for me because signing an abortion rights law could mean losing some very significant funding," Scott bemoaned. "I need more time to decide what is right for me before deciding what I stand for."
The Scott administration says the abortion rights bills came as a surprise this session, and that it is unfair to ask the governor to carry the burden of unplanned legislation.
"To be forced to decide whether or not to terminate this legislation in such a public, humiliating manner is highly inappropriate," said a spokesperson for the governor. "No one should be punished for making a difficult decision that most people would prefer to keep private."
Should Gov. Scott wait too long to decide, the legislation will be born into law just five days after hitting his desk whether or not he is ready or to accept that responsibility. In the meantime, he can be contacted at 802-828-3333.
The Parmelee Post is an occasional series featuring tough investigative reporting on news that hasn't happened.