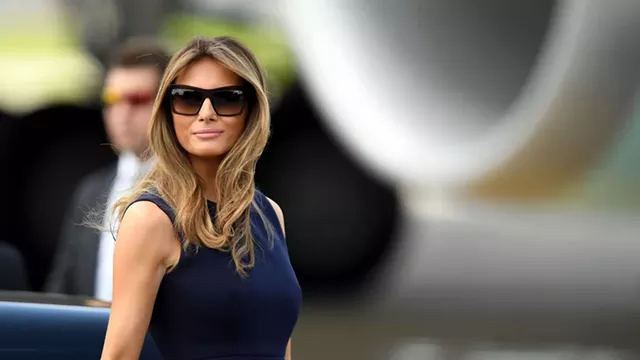 Dreamstime
Melania Trump
The City of Burlington has tapped
renowned anti-bullying advocate
Melania Trump to lead the Burlington Police Department through a mandatory training session. The announcement came one day after Burlington Police Chief Brandon del Pozo
admitted to creating an anonymous Twitter account to taunt a critic
.
"We take cyber bullying incredibly seriously, which is why we have hired the staunchest defender of civility this nation has ever known," said BPD spokesperson Duey Rillycare.
When reached for a comment, the First Lady responded to the Parmelee Post in an email that included only the words "Be Best" and an audio recording of the phrase "help me" in Morse code.
Senior White House officials say the situation in Burlington is extremely unfortunate, but not beyond repair.
"The police chief's biggest mistake was using an anonymous account," said Director of Child Cages Lucy Fir. "Hiding your identity implies that you know better. But if you use your real name, suddenly you're just another poor sap on Twitter helplessly trying to fill in the holes that contemporary society has left in your soul."
Otherwise, Fir says that del Pozo's approach to tweeting was not entirely ill-advised.
"One thing he did do correctly was to be a white man in a position of power," said Fir. "That should shield him from the repercussions that bullies are very rarely made to face."
Fir pointed to Stanford University professor Pamela Karlan, who
had the audacity to mention Melania Trump's son by name
during an impeachment hearing, to illustrate her point.
"Melania was livid with Karlan, but perfectly fine with
her husband directly attacking a 16-year-old girl with autism
," Fir explained. "Why? Because to be an effective bully you need two things: a penis and control over a weapons arsenal. Otherwise, it's just hurtful."
City officials, who declined to reprimand del Pozo, said the training should help restore public trust. "It's only been two years since we were first warned about
del Pozo's social media habits
, so it's important that we be patient," said spokesperson Noah Countability. "You never know what someone is going through, so think before you
go around
throwing punches
online, you know?"
Melania is expected to arrive in the Queen City next week unless the city decides to hire a social media manager instead.
The Parmelee Post is an occasional series featuring tough investigative reporting on news that hasn't happened.