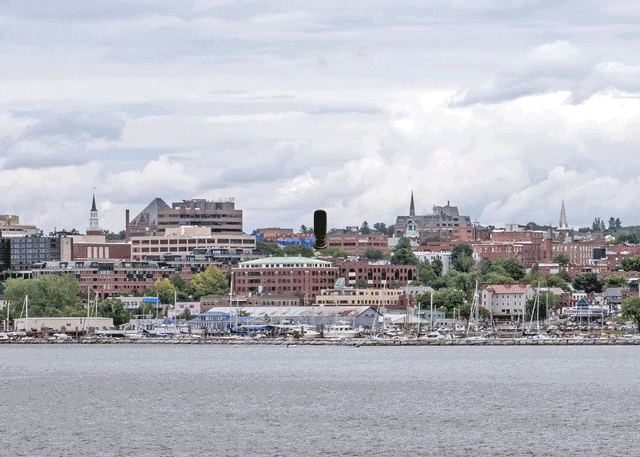 Just days after Burlington City Council
decided to put a proposed zoning change on the election-day ballot
that would allow for taller buildings in a section of downtown, one area developer has proposed a new project that is sure to provoke the ire of development critics. In fact, that's essentially the whole point behind the project.
Wealthy developer Jon Whyner has proposed constructing a new "Rod of Outrage," adjustable to anywhere from 13 to 103 stories tall, right in the heart of downtown Burlington. The structure would not provide any additional housing or commerce opportunities for the city, but rather seems solely intended to enrage the populace.
"I'm just thinking about the future of this great city," explained Whyner. "If these zoning changes are approved and Don Sinex's
14-story mall
is constructed, we developers are really going to need to step it up a notch to make sure we can keep pissing people off. With issues like climate change and the opioid epidemic constantly clawing for attention, who knows how high we'll need to go in the future to keep the citizens engaged and enraged? That's why it was so critical to make my rod adjustable."
Whyner claims his design is future-proof. For example, if the height ordinance happens to be 400 feet in year 2067, his rod could simply be adjusted to rise one story above that limit and the ensuing outrage would be all but guaranteed. When asked about his rod's 103-story height limit, he went on to explain that he isn't comfortable surpassing the height of the 104-story Freedom Tower in New York City in fear that people would then begin to mistake his rod as a symbol of liberty.
"I'm confident that 103 stories is more than sufficient," he added. "It's not like I'm giving Burlington all of my rod at once. I'm quite happy to take it story by story to prolong the outrage as long as possible."
Critics of the proposal may be mollified to learn that the rod would run on 100 percent renewable energy.
"Simply put, my rod will be powered by city zoning ordinances," exclaimed Whyner. "Just crumple up a dozen or so ordinances and toss them in the attached furnace, and you will create enough power to raise the structure by at least five stories. In a city like Burlington, that means a virtually unlimited and fully renewable power supply."
Another advantage of the project is that it would completely quash the argument that zoning-based development projects only benefit the wealthy and the developers behind them. By providing no clear benefit to anyone at all, Whyner's latest proposal proves that not all developers are in it for the money. Sometimes they just want to piss off an entire city.
Burlington City Council and Mayor Miro Weinberger are expected to address the Rod of Outrage proposal later this month.
The Parmelee Post is a weekly series featuring tough investigative reporting on news that hasn't happened. Yet.