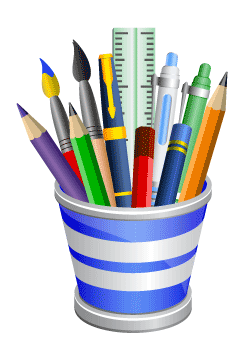 Sometimes your best ideas strike in the middle of the night. Now is your chance to act on them — or at least put them in a comic book.
This Saturday, practiced and newbie cartoonists will flock to Montpelier's Kellogg-Hubbard Library and Williston's Artists' Mediums to participate in the 20th annual 24-Hour Comics Challenge. Armed with pens, paper and snacks, they won't leave until each has finished a 24-page comic book.
"When I sat down to put pen to paper that day, it was the first time I had to draw a comic," says Dan Barlow, cofounder of Trees & Hills Comic Group, which is organizing the Montpelier event, of his first comics challenge five years ago. "I felt like I was using parts of my brain I'd never used before."
It all started a couple of decades ago as a friendly challenge between California-based cartoonist Scott McCloud and Stephen Bissette, who teaches at the Center for Cartoon Studies in White River Junction. Best known for his work with DC Comics, Bissette was notorious for never meeting his deadlines, says Barlow.
"But he could sketch like a mad man," Barlow adds. "You could tell him, 'OK, T. Rex versus Swamp Thing. Go!'"
So McCloud, capitalizing on that raw, unconstrained energy, challenged his buddy to complete a 24-page comic book in 24 hours. The two artists found it so invigorating that they decided to do it every year. Now, hundreds — if not thousands — of cartoonists recognize an official 24-Hour Comics Day each year with creative all-nighters. According to the project's website, 67 locations in the U.S. are hosting the event this year, as are 35 others around the world. And that number continues to grow.
In Montpelier, participants will be treated to pizza, and coffee will flow all night long. Barlow recommends bringing some trail mix or other snacks and not hitting the caffeine right away. A little strategizing goes a long way in making the most of the night, he says.
"It's a fun challenge," says Barlow. "At the end of the event you have a complete comic book. Usually comic books that size might take months to put together."