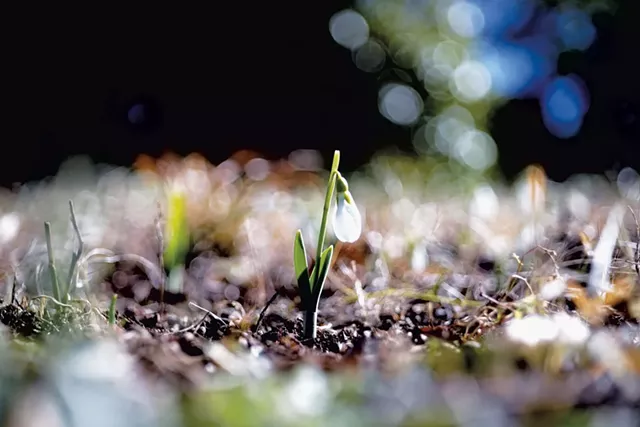 A $100 supper is coming to the Northeast Kingdom with a May 31 meal called "The Hero's Journey," the seasonal kickoff of the NEK Supperclub. The meal and concept are a collaboration of Beana Bern, the club's creative director, and chef Liz Chadwick.
Both women live in the Kingdom, where Bern is a business coach and Chadwick works as a cook at Sterling College and cheesemaker at Sweet Rowen Farmstead. The five-course meal will be held at a farmhouse in South Albany; the precise location will be revealed to the 24 guests who reserve seats.
The theme of the supper will unfold course by course, from the first, called "Emergence," to the last, "The Gift." The intention is to move diners from winter to spring, Bern said.
"We just kind of wanted to celebrate how triumphant it feels when you're right at the end of winter, and all of a sudden the shoots come up through the snow and you're at that feeling of rebirth," Bern said Monday by phone from her home in West Glover. "So, it's apropos that it's snowing today."
She later wrote in an email, "One course will be a Mud Season Mushroom Stewop, a hearty mushroom stew with savory herbed polenta that pays homage to the muddy, messy trenches that need to be navigated on the path to spring in the Kingdom."
Bern and Chadwick plan to hold one supper a month at various Kingdom locations. Each one, as Bern envisions it, will be a distinct experience reflecting the food, the people and the place.
"Liz and I are both pretty madly in love with this place that we call home," Bern said. "Part of the idea is to really celebrate that and to pair the location with the menu and the guest list. And to let there be some alchemy, so that each of these suppers becomes its own kind of experience."
In addition to the multicourse meal, guests at "Hero's Journey" will get a cocktail and a bottle of wine or a growler of beer per couple. "Prior to each course, there will be an opportunity to meditate on the course that's coming and the path of the 'Hero's Journey,'" Bern said. More information and reservations are available at neksupper.club.