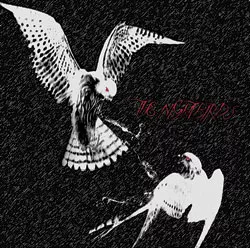 (Self-released, CD)
Oh, to be young and talented! With determination, hard work and a little bit of luck, the world opens before you like a Choose Your Own Adventure novel. To open the door on your left and find fame and fortune, turn to page 24. To open the door to your right and flame out, never achieving your full potential, turn to page 37. The power of choice can be a scary proposition when you're young and talented — or so I'm told. And the mere prospect of having potential and trying to live up to it can be crippling. As such, some folks simply choose a lesser-known third option: closing the book altogether.
With their self-titled debut EP, local rock trio The Nightbirds display a remarkable degree of youthful potential. Though rough around the edges, the disc showcases the burgeoning talents of songwriter Brendan Shinosky, whose heartrending lyricism is outstripped only by his emotive — and occasionally overwrought — vocal delivery.
A while back, I caught the band in the intimate confines of Radio Bean and was immediately struck by Shinosky's aching tenor. His voice is simply gorgeous. But deciphering his words in a live setting is tantamount to transcribing a conversation with Keith Richards over a fast-food drive-thru speaker. Enunciate, man.
Back to the point, my overall impression of the band that night was that they were a young group with latent ability yet to be fully mined. Their new disc confirms that suspicion.
The EP gets off to a shaky start. Album opener "The White Light" eventually settles in, but not before stumbling through a painfully disjointed intro in which Seth Gunderson's drums never fully lock in with Jimmy Ladd's driving guitar line. When everything finally does come together, the result is akin to a
B-side from Ryan Adams' Love Is Hell — Volume 1 or 2, take your pick. In fact, Adams' self-destructive melodramatic mope-fest may well have served as a template for this entire recording.
As on Love Is Hell, the contrived histrionics here are offset by moments of near brilliance. The disc's second cut, "Nightmares," and its fifth and final track, "City of Lights," are telling examples of just what sort of music Shinosky is ultimately capable of producing. Impassioned but restrained, the singer shows reserve that could serve him well in the future — if not on the EP's other three tracks.
Loaded with potential, The Nightbirds are at the beginning of their story, and I imagine it will be a while before they're forced to choose between the aforementioned pages 24 and 37. Here's hoping they won't choose option three before then.