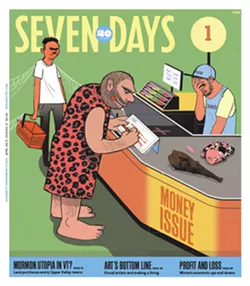 Sean Metcalf | Rev. Diane Sullivan
Tax season always inspires us to think about our dollars and cents — and all the ways that money makes the world go 'round.
These days, we're also worried about identity theft and fraud. We tackle that, er, taxing topic and learn about counterfeiters who still do it the old-fashioned way. Monopoly money, anyone?
We look at resources for Vermont artists trying to craft a living, and we visit a farmer-poet who pens special-occasion verses for cash.
We drop in on a money-skills class that translates American financial systems for new refugees, and we find out how all Vermonters have weathered a no-snow winter — in their wallets.