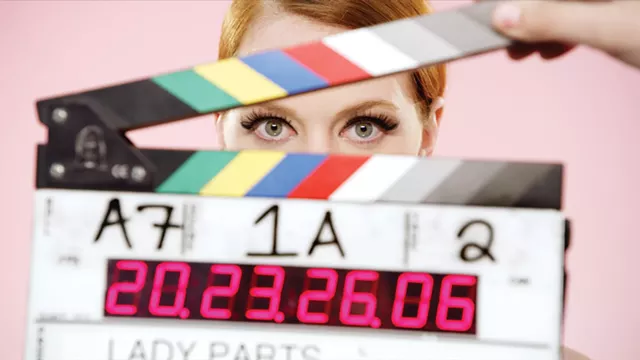 Courtesy of LUNAFEST
'Lady Parts'
1. Through Her Eyes
"
LUNAFEST
is not just a traveling film festival," reads
lunafest.org
, "it's a force for change." To that end, this cinematic celebration brings fresh ideas to the big screen via short movies made by, for and about women. On Wednesday, September 30, Vermonters can catch films such as "Lady Parts," about an actor facing challenges in her industry, and "Game," which follows a high school athlete determined to make the boys' basketball team. Advance
tickets
are required for the screening at
Sunset Drive-in
in Colchester. Proceeds benefit Vermont Works for Women.
2. Stranger Than Fiction
Courtesy of Linda Treash & BarnArts Center for the Arts
'It Can't Happen Here'
In Sinclair Lewis' 1935 satirical novel
It Can't Happen Here
, a populist blowhard beats a highly qualified and stately candidate for president, setting the stage for tyranny. Sound familiar? BarnArts Center for the Arts presents a statewide staged reading tour of the story's theatrical adaptation, delivering it in the style of a radio drama. Performances get underway on
Saturday, September 26
, at Barnard's
Fable Farm
and
Sunday, September 27
, at Woodstock's
East End Park
, both at 2 p.m. See
barnarts.org
for tickets and additional tour stops.
3. Rock a Little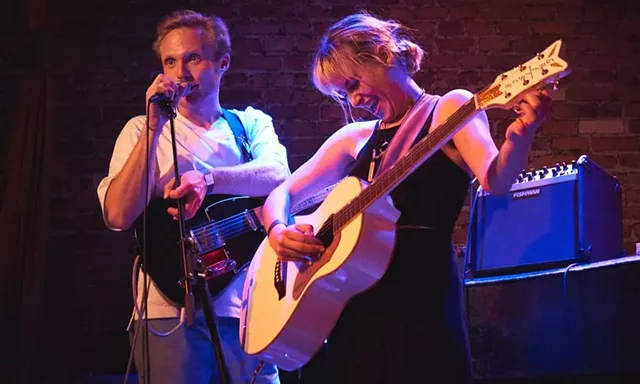 Courtesy of Kamilo Bustamante
Chazzy Lake and Ula Blue
If music is medicine, three local acts serve up just what the doctor ordered on Saturday, September 26. Alt-country and rock artist Chazzy Lake, indie rockers Clever Girls, and singer-songwriter Ula Blue bring the noise to
Sup, Circumstance
, Lunatic Productions' livestream and drive-in concert. Tickets to the East Hardwick in-person gig are sold out, but folks can still
preregister
to experience the concert virtually. Both formats benefit the Conscious Homestead's effort to establish a BIPOC urban farm and wholeness center in Winooski.
4. Outdoor Immersion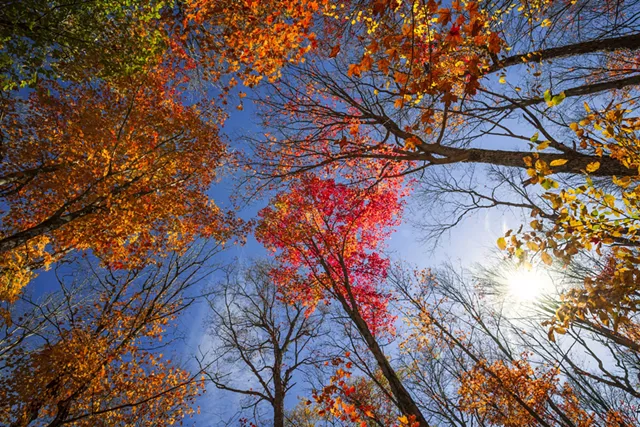 © Elena Elisseeva | Dreamstime.com
For many Vermonters, the coronavirus pandemic has led to increased screen time as work, school and even socializing have gone virtual.
Fall Forest Bathing
at the
Green Mountain Audubon Center
gives individuals a chance to unplug and experience the great outdoors through a Japanese practice of mindful nature immersion. Certified nature and forest therapy guide Duncan Murdoch facilitates this restorative experience said to benefit body and soul at 10 a.m. on Saturday, September 26.
5. Winds of Change
Courtesy of Shervin Lainez
Imani Winds
Since their formation in 1997, quintet
Imani Winds
have remained committed to highlighting new composers in addition to honoring the traditional chamber music repertoire. The Grammy Award-nominated ensemble hits all the right notes as it kicks off the all-virtual fall Performing Arts Series from Middlebury College's
Mahaney Arts Center
with works by John Harbison, Paquito D'Rivera and
Jeff Scott
. Watch and listen for free on Friday, September 25, at 7:30 p.m.
6. In-State Travel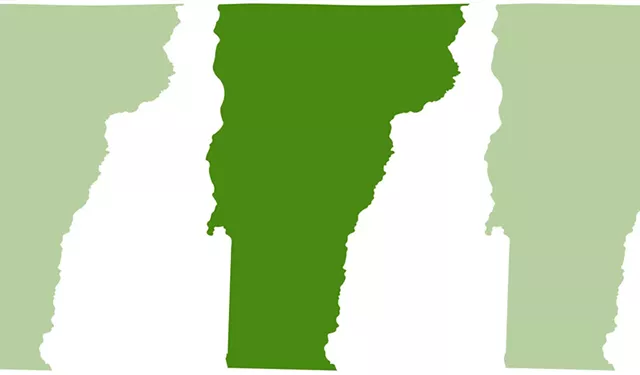 © Vladimir Velickovic | Dreamstime.com
Members of the 251 Club of Vermont have at least one thing in common: The desire to visit each of the state's 251 towns and cities. The club holds its 65th
annual meeting
via Zoom on Sunday, September 27, at 1 p.m. Attendees are treated to a talk by Lydia Clemmons, president of Clemmons Family Farm, a historic African American-owned farm in Charlotte. Register for the digital gathering by sending your full name to thevt251club@gmail.com.
7. At Risk of Extinction
Courtesy of Highland Center for the Arts
"Sedge Wren" by Linda Mirabile
Boreal chorus frog. Sumatran elephant. Sedge wren. These are just a few of the animal species represented in "
A Critical Balance
," an ongoing art exhibition at the
Highland Center for the Arts
in Greensboro. Composed of paintings by eight New England artists, the show shines a light on endangered animals, as well as the artists' connections to the natural world.
Reserve
a free ticket to view the life-size works in a socially distanced setting through November 22.
---
This is just a small sampling of the state's in-person and virtual happenings in the coming days. Browse our
art
,
calendar
and
music + nightlife
listings for more.
If you're planning or promoting an event in Vermont, please send details our way for a free online listing. Find our event submission form at
sevendaysvt.com/postevent
.