Courtesy of Joe Martinez
Wynton Marsalis
1. Let Freedom Ring
What does democracy sound like? Nine-time Grammy Award-winning trumpeter, composer and bandleader Wynton Marsalis channels notions of freedom and democracy into song. Performed by the
Jazz at Lincoln Center Orchestra Septet With Wynton Marsalis
, the program "The Sound of Democracy" features new works Marsalis composed and arranged with these big ideas in mind. The New York City-based ensemble finds eager ears at
Shelburne Museum
on Friday, October 9, and Saturday, October 10, at 7 p.m. The shows are rain or shine, so come prepared for any weather.
2. Keeping the Cold Out
Courtesy of Michal Krzysztofowicz
Think Vermont winters are extreme?
Katelyn Hudson
, a Ph.D. candidate at Bond University in Queensland, Australia, might disagree. In her talk "Architectural Survival in an Extreme Environment," Hudson looks at the history of architecture in Antarctica, as well as a cases of biophilic design, which connects occupants to the natural environment. This free virtual lecture on Wednesday, October 14, at 7 p.m. is part of Yestermorrow Design/Build School's Yestermorrow Speaker Series focused on design, craftsmanship and sustainability.
3. Line of Communication
Courtesy of Studio Place Arts
Artwork by Autumn Tomlinson
Last October, Vermont artist
Autumn Tomlinson
was
named winner
of the Studio Residency Program at
Studio Place Arts
in Barre. Her residency culminates in the show "Ravel: Patterns of Thought and Connection," on view through October 30 in SPA's second-floor gallery. Inspired by concepts of communication, connections and patterns of behavior, the exhibition features woodblock prints depicting crochet patterns rendered at various scales. "I look at these individual strings as words or a train of thought," Tomlinson said in an
SPA interview
. "A communication line running from one person or object to another."
4. Poetry of Parenthood
Courtesy of Emmett Kolber
Samantha Kolber
"Feel the heartbeat / inside heart beat / feel the hand / making its own music." So begins "Cradle the Mother," the first poem in Montpelier wordsmith
Samantha Kolber
's debut chapbook
Birth of a Daughter
, published by Kelsay Books on September 1. In poems such as "False Labor at 26 Weeks," "My Toddler's Scrambled Eggs" and "What Feral Means to a Writing Mom," Kolber muses on pregnancy, childbirth and the realities of being a mother. Bear Pond Books and Montpelier's Kellogg-Hubbard Library cohost Kolber for a free virtual reading on Friday, October 9, starting at 7 p.m.
Registration
is required.
5. Made by Hand
© Win Nondakowit | Dreamstime.com
Handmade goods find new homes by way of the 27th annual
Solidarity Craft Fair
. On Saturday, October 10, 20 local and international vendors set up shop — and maintain safe distancing — in the parking lot of
Julio's Cantina
in Montpelier. From 9 a.m. to 3 p.m., attendees browse unique items, bid in a silent auction, and fill up on a homemade lunch and baked goods. Proceeds from this handicraft marketplace support Planting Hope, an organization dedicated to fostering educational and cultural exchange between Nicaragua and the United States.
6. True Stories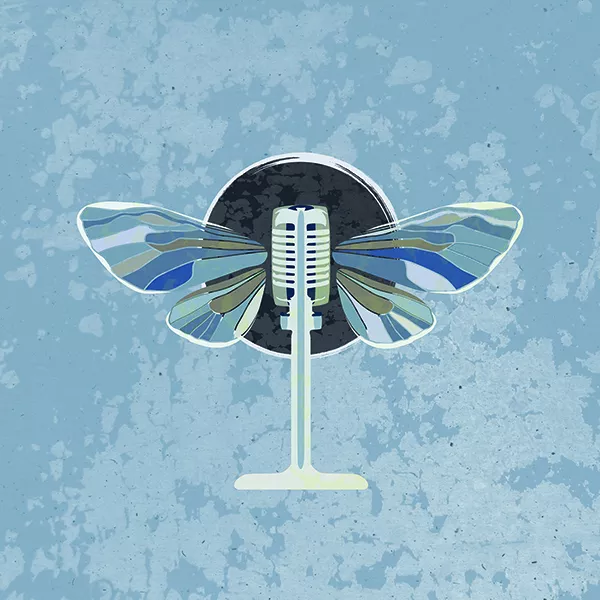 Courtesy of Middlebury College
Cocoon
Inspired by the popular series "The Moth Radio Hour," the Mahaney Arts Center and Middlebury College's student storytelling organization the Middlebury Moth-Up handpick local raconteurs to share anecdotes on a given theme. This year, participants riff on the topic of "Downpour." Students Emily Ballou and Regina Fontanelli, food and garden educator Megan Brakeley, and campus horticulturalist Tim Parsons step up to the mic with real-life tales told by heart. Watch
Cocoon
on the MAC Digital Stage on Saturday, October 10, at 8 p.m.
7. Strides for School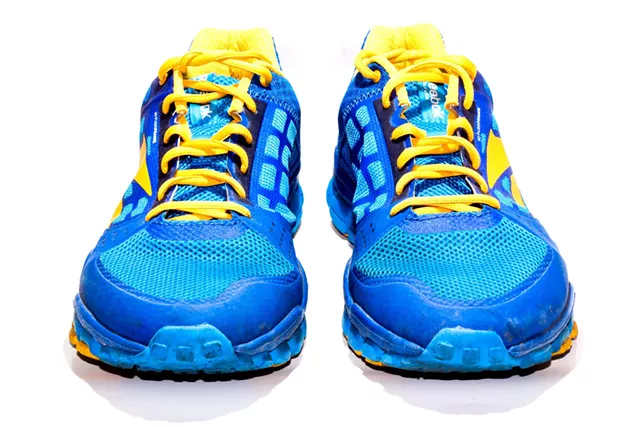 © SHAYNE13 | DREAMSTIME.COM
Socks? Check. Shoes? Check. Super-cool sweatband? Check. Runners and walkers make strides for education in the
Harvest Run for Sustainability
. This ninth annual athletic excursion benefits the Sustainability Academy, a public elementary school in Burlington. Participants traverse specially mapped 1-, 3-, 5- and 10K courses in Burlington's Intervale and Old North End any time between Monday, October 12, and Sunday, October 18. Speaking of sustainability, each
registrant
gets a seed packet from High Mowing Organic Seeds.
---
This is just a small sampling of the state's in-person and virtual happenings in the coming days. Browse our
art
,
calendar
and
music + nightlife
listings for more.
If you're planning or promoting an event in Vermont, please send details our way for a free online listing. Find our event submission form at
sevendaysvt.com/postevent
.