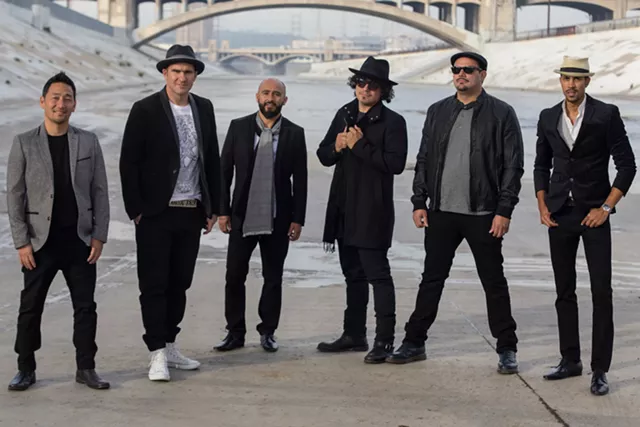 Courtesy of the artists
Ozomatli
1. Meaningful Music
"Imagine waking up / Solidarity is evident / Harmony rules / Time is irrelevant." These lyrics from the song
"Saturday Night"
by Los Angeles band
Ozomatli
represent the optimism and idealism that threads through the group's high-energy music. Blending elements of hip-hop, salsa, rock and reggae musical styles, the Grammy Award-winning sextet spreads a message of global unity and equal rights for youth, workers and Latinx people. Dartmouth College's Hopkins Center for the Arts presents a pay-what-you-wish livestream concert to celebrate Día de los Muertos on Thursday, October 29, at 8 p.m.
2. Bursting With Excitement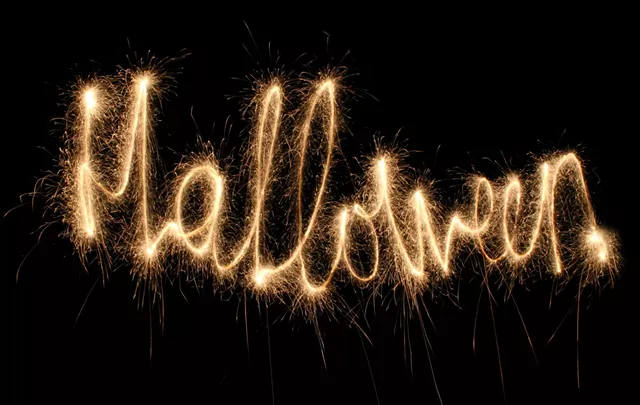 © Pavel Losevsky | Dreamstime.com
Rutland's annual Halloween parade may not ramble downtown this year, but southern Vermonters can keep their FOMO at bay. Paramount Theatre and the Vermont State Fair team up to present
Boo-m! A Halloween Fireworks Spooktacular
.
Vermont State Fairgrounds
open at 6:15 p.m. on Saturday, October 31, when attendees can park and settle in to watch glittering sky bursts from their vehicles, starting at 7:15 p.m. Viewers tune their car radios to 89.3 FM to hear a soundtrack created specially for the free, family-friendly show.
3. Food Security
Courtesy of University of California Press
How do Vermont's Latinx farmworkers sustain themselves and their families? University of Vermont associate professor of anthropology
Teresa M. Mares
seeks to answer this question in her research. The author of the 2019 book
Life on the Other Border: Farmworkers and Food Justice in Vermont
shares her findings in a virtual talk as part of Vermont Humanities' First Wednesdays lecture series. Interested individuals should
preregister
to hear Mares via Zoom on Wednesday, November 4, at 7 p.m.
4. Out of This World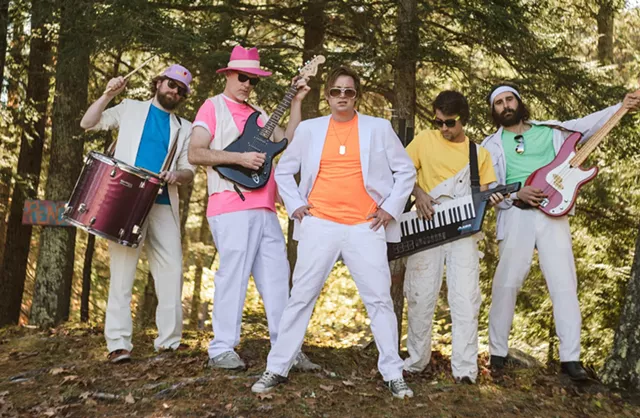 Courtesy of Western Terrestrials
Western Terrestrials
Offbeat musicals such as
The Rocky Horror Picture Show
and
The Little Shop of Horrors
are spooky-season staples for many a movie buff. Fans of local music and cinema can add another flick to the list:
The Ballad of Ethan Alien
, a new rock opera based on the song "Ethan Alien" by Vermont alt country band Western Terrestrials. While its title suggests a level of camp, band member Nick Charyk says the picture addresses hard-hitting topics such as "inclusivity, collective action, diversity, anti-racism and the importance of artistic expression."
The Ballad of Ethan Alien
debuts this weekend with screenings in
Fairlee
on October 31 and November 1, and in
Montpelier
on November 2.
5. Reframing Events
Courtesy of BCA Center
"March to Now" by Lillie Harris
The question mark in the title of the
BCA Center
show
"Unprecedented?"
says a lot about the exhibition's aim. As the Burlington gallery's website puts it, "... at this critical moment we must reflect, question and reframe our understanding of these historic times through the lens of visual art." Nine Vermont and New England creatives, including potter Jeremy Ayers and cartoonist Lillie Harris, inspire viewers to think deeply about the wide-ranging impacts of the global pandemic and the movement for racial justice. See the works in person through January 30.
6. It Takes Two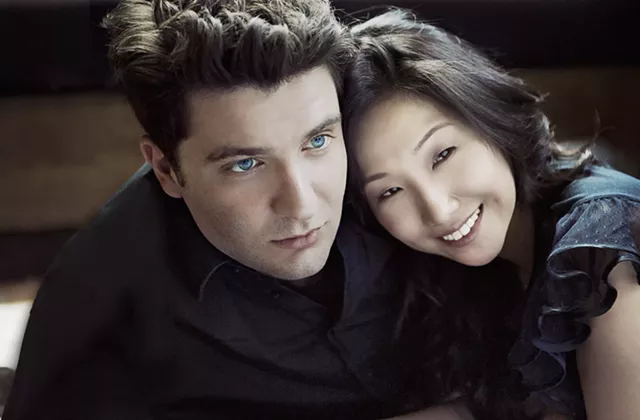 Courtesy of Lisa-Marie Mazzucco
Alessio Bax and Lucille Chung
Married couple
Alessio Bax and Lucille Chung
bring their chemistry to the black and white keys in a remote concert livestreamed as part of the Performing Arts Series of Middlebury College's Mahaney Center for the Arts. Joined by collaborative musicians, including cellist and frequent PAS performer Sophie Shao, the piano duo tickles the ivories in compositions by Wolfgang Amadeus Mozart and Béla Bartók. Hop online at 7:15 p.m. on Friday, October 30, for an opening performance by Shao, followed by the dynamic duo at 7:30 p.m.
7. Hunting and Gathering
Courtesy of Adventure Dinner/Daniel Schechner
Think you're too old for fun and games on Halloween? A themed
Adventure "Dinner"
scavenger hunt may change your mind. Preregistered participants receive a text message on Saturday, October 31, directing them to a secret check-in location. From there, foodies follow clues to pop-up takeout spots around the Queen City serving specialty pastries and candies. What's more, the hunt highlights women chefs and business owners. Trick or treat!
---
This is just a small sampling of the state's in-person and virtual happenings in the coming days. Browse our
art
,
calendar
and
music + nightlife
listings for more.
If you're planning or promoting an event in Vermont, please send details our way for a free online listing. Find our event submission form at
sevendaysvt.com/postevent
.