Courtesy photo
Amber LeMay
1. Representative Government
"Our goal is to reach as many people as possible to encourage them to vote this year, while entertaining them, as well," said Vermont drag performer Amber LeMay of the October 24 livestream event
"Don't Blow It, Vote!"
Presented by the House of LeMay founder along with Higher Ground, this virtual variety show features local band Dwight & Nicole, "Orange Is the New Black" actor Mike Houston, Vermont Comedy Club comedians, and others driving home the importance of voting on November 3. Watch on Youtube and other online platforms at 8 p.m. and check out
Seven Days' voters' guide
before heading to the polls or mailing your ballot.
2. Movie Remake
Courtesy of Athena Kafantaris
Janine Fleri as Chuck
This summer more than 40 teams of filmmakers and musicians from around the state reimagined and recreated scenes from
Cast Away
, the 2000 drama starring Tom Hanks as a plane-crash survivor stranded with a volleyball on a remote island. Groups highlighted Vermont's natural features, giving the iconic movie a Green Mountain State twist. Viewers watch the final result of this Vermont Access Network project on an outdoor screen at the
Mansfield Barn
in Jericho.
Crowdsourced Cinema in VT: Cast Away at the Drive-In
starts at 6:30 p.m. on Sunday, October 25.
3. Equestrian Equipment
© Cloudbow | Dreamstime.com
To participants in the Champlain Adaptive Mounted Program, horseback riding isn't just a hobby — it's also therapy. The nonprofit located at
Good Hope Farm
in South Hero provides horse-assisted programming for kids and adults with physical, cognitive, emotional and behavioral challenges. From 1 to 4:30 p.m. on Saturday, October 24, and Sunday, October 25, equestrian enthusiasts can browse saddles, bridles, boots and more at CHAMP's
Name Your Price Tack Sale
. The cost? A donation of any size to help support the horses while lessons are on hold due to COVID-19.
4. I Put a Spell on You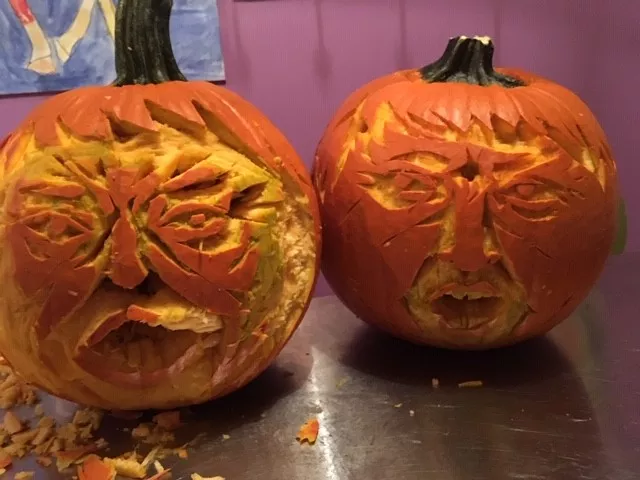 Since 2016, a group of self-proclaimed witches has gathered in downtown Burlington each autumn. The purpose? To "cast magical spells of love and feminism to destroy the Great Orange One and the racism, xenophobia and sexism he feeds on," according to a flier for the
first annual
Trumpkin Smashing & Witch-In. The
fifth annual gathering
, which its organizers hope will be the last if President Donald Trump loses this year's election, is scheduled for Saturday, October 24, at 2 p.m. Individuals are invited to wear costumes and join the coven at the top of Church Street to cast spells and splatter seasonal squash. As host group FABS: Feminists Against B.S. put it on Facebook, "The more of us curse him, the sooner he will be cast out."
5. Get the Story
Courtesy of Vermont International Film Foundation
'Network'
The 1976 drama
Network
, the 2019 Robert Fisk profile
This Is Not a Movie
and the 1988 documentary
The World Is Watching
are a few of the pictures on this year's
Vermont International Film Festival
schedule. Presented in a fully virtual format, the 2020 fest offers a dozen movies and six Q&As centered on journalism and its evolution through the decades. Peruse the lineup at
vtiff.org
and catch one or all of the flicks between October 23 and November 1.
6. Out of Contact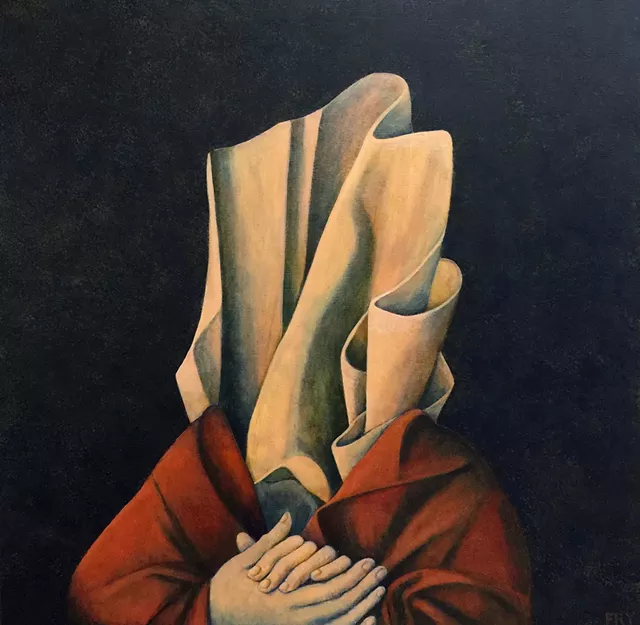 Courtesy of Furchgott Sourdiffe Gallery
"Wistful Portrait" by Leslie Fry
What have you missed most in the coronavirus era? For the visual artists represented in the exhibition
"Missing Touch"
— and likely for many others — it's physical human contact. Meditations on internal relationships make their way into two-dimensional works by painters Beth Pearson, Annelein Beukenkamp, Leslie Fry and Betsey Garand. Art hounds can take a virtual tour or experience the show in person at Shelburne's
Furchgott Sourdiffe Gallery
through November 28.
7. Historical Figure
Courtesy of Paul Boisvert
Doug Anderson
An original play by Doug Anderson, artistic director of Middlebury's Town Hall Theater, sheds light on the story of German pastor and anti-Nazi dissident Dietrich Bonhoeffer. "He spoke out against Hitler when it took incredible courage to do so," said Anderson in a press release. "And, of course, that made him a marked man." THT presents a one-time livestream performance of
The Beams Are Creaking
on Thursday, October 22, at 7:30 p.m. It's free to watch, but donations are welcome.
---
This is just a small sampling of the state's in-person and virtual happenings in the coming days. Browse our
art
,
calendar
and
music + nightlife
listings for more.
If you're planning or promoting an event in Vermont, please send details our way for a free online listing. Find our event submission form at
sevendaysvt.com/postevent
.