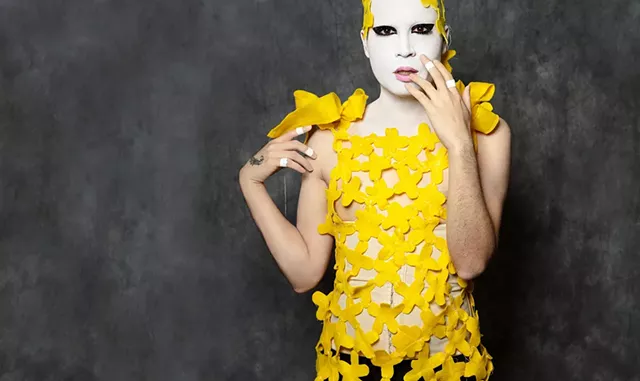 Courtesy Of Mettie Ostrowski
Untitled Queen
Queen of Arts
Saturday 16 & Sunday 17
Drag queen, artist and activist Untitled Queen presents a Drag Show in conjunction with "Untitled (Reading Rainbow)," her new exhibition at White River Junction's Kishka Gallery & Library. Jess Ramsay and Vermont drag artist Rhedd Rhumm also perform music and spoken word during the weekend of events. The immersive installation explores queerification and decolonization through works in paper, sculpture and textile.
Trans Literation
Thursday 14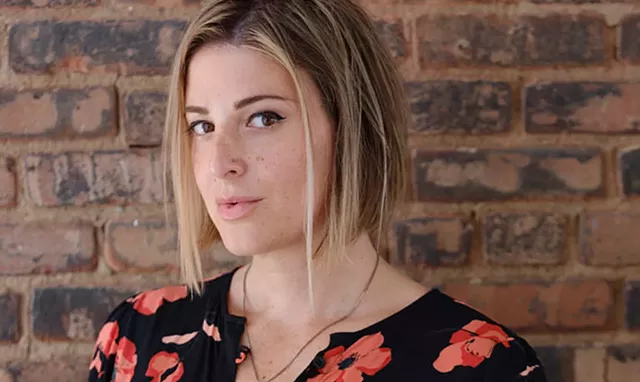 Courtesy Of Torrey Peters
Torrey Peters
Torrey Peters visits the Vermont Studio Center's virtual stage for a special reading and conversation with journalist and VSC alum Naomi Gordon-Loebl. This year, Peters' debut novel, Detransition, Baby, became the first book by an openly transgender woman to be long-listed for the Women's Prize for Fiction.
Creature Crawl
Saturday 16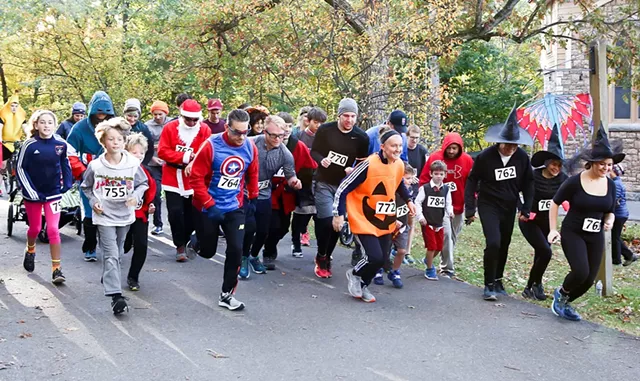 Courtesy Of Fritz Senftleber
Ooky Spooky 5k
Ghouls, goblins and grim reapers of all ages gather at Burlington's Rock Point School for the annual Ooky Spooky 5K Race to Benefit COTS. Costumes are encouraged, especially for anyone angling for the Best Costume Prize, and all funds raised benefit the Committee on Temporary Shelter and its advocacy for long-term solutions to homelessness.
You Can Jive
Saturday 16
© Krutenyuk | Dreamstime
Silent Disco
For those who have never attended a silent disco, here's how it goes: You don a pair of wireless headphones, DJ Sean beams his beats straight into your ears, and worries of noise complaints become a distant memory. Lebanon Opera House's Silent Disco With LIVEMIXKINGS takes place in Colburn Park for a late-night dance party under the stars.
Earth Day
Sunday 17
© Dmcdesign | Dreamstime
Artists Uniting for Wildlife
At Greensboro's Highland Center for the Arts, Artists Uniting for Wildlife brings together beloved musicians to raise funds for the Vermont Wildlife Coalition and various Lake Champlain conservation groups. On the docket are troubadour Dave Mallett, roots rockers the Mallett Brothers Band and Americana mainstay Tish Hinojosa.
Saving the World
Monday 18
Courtesy Of Nancie Battaglia
Bill McKibben
As part of its 2021 fall conference This Mazéd World: The Humanities and Climate Change, Vermont Humanities presents an energizing evening with Bill McKibben. In his virtual talk, the 350.org founder and author of the seminal book The End of Nature illuminates how the arts are just as crucial as the sciences in the fight against the climate crisis.
Hair-Raising History
Tuesday 19
Courtesy Of Rokeby Museum
Dr. Lindsay Houpt-Varner
For much of the 19th century, ghosts were having a moment. The Robinsons of Ferrisburgh, whose farm is now the Rokeby Museum, were especially keen on séances and kept records of many of their sojourns into the spine-chilling. Rokeby Museum director Dr. Lindsay Houpt-Varner dives into the Robinsons' papers, on long-term loan at Middlelbury College, for a creep-tastic virtual history lesson.