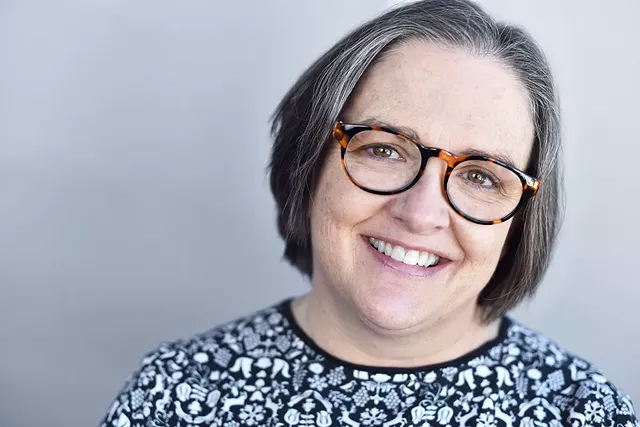 Courtesy of Ari Scott
Kathleen Kanz
1. Funny Business
As a veteran Vermont comic, one of the ways Kathleen Kanz contributes to her community is by producing lol-worthy shows. On the first Friday of the month for the rest of the year, Kanz puts on
It's Safe to Laugh
, a standup comedy showcase at the
Reynolds House
in Barre. On the evening of Friday, October 2, masked audience members settle into the historic inn's spacious carriage house to be entertained by the side-splitting stylings of Kanz, Colchester jokester E.J. Murphy and Burlington funny woman
Tracie Spencer
, who some may know for her one-person show "60 First Dates." Space is limited and reservations are required.
2. Her Life's Work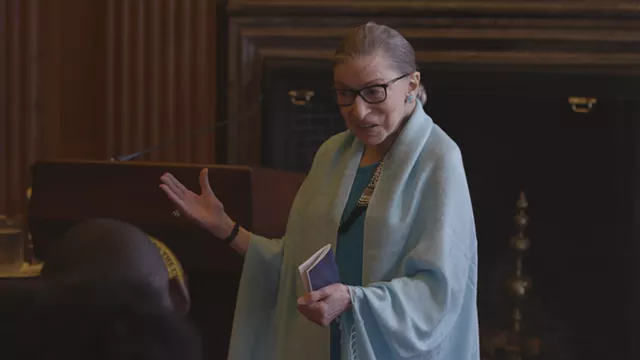 Courtesy of Magnolia Pictures/CNN Films
Ruth Bader Ginsburg in 'RBG'
U.S. Supreme Court justice Ruth Bader Ginsburg, who died September 18 at age 87, was a champion of women's rights and a liberal icon. Most of us are familiar with the playful Notorious R.B.G. graphics, but how did Ginsburg reach her celebrity-level status? The 2018 documentary
RBG
offers a close-up look at the life and work of the woman Gloria Steinem described as "the closest thing to a super hero I know."
Vermont International Film Foundation
offers the digital doc for purchase through Friday, October 2, and partial proceeds will benefit the ACLU Women's Rights Project, cofounded by Ginsburg in 1972.
3. Personal Statement
Courtesy of Fleming Museum of Art
"Lotto: The American Dream" by Luis Cruz Azaceta
"For people of color, is the American Dream a fantasy only accessible through the wild hope of winning the lottery?"
Fleming Museum of Art
guest services coordinator Cynthia Cagle poses this question in her self-penned label for Luis Cruz Azaceta's screen print "Lotto: The American Dream." The piece is part of "
Reckonings
," an exhibition comprised of artwork and objects from the University of Vermont museum's permanent collection. Staff members and student interns chose the pieces and wrote their own labels, reflecting on what the works mean to them in the current moment. See it for free through November 21.
4. Squad Goals
Courtesy of Jennifer Packard
Briana Scurry
World-class soccer player Briana Scurry's list of achievements is, well, #goals. Scurry is a two-time Olympic gold medal-winning goalkeeper, a U.S. Women's Soccer World Cup champion and a 2017 National Soccer Hall of Fame Inductee. Her work hasn't stopped there — Scurry is also a vocal advocate for equality, diversity and traumatic brain injury awareness. The sports star is the featured speaker at this year's
Vermont Women's Fund Annual Benefit Celebration
honoring the #EqualPay movement, as well as Vermont's women athletes. Students, sports teams and members of the public can snag
tickets
to this virtual event on Tuesday, October 6, supporting the fund and the state's women and girls.
5. Happy Trails to You
Glenn Russell ©️ Seven Days
Lamoille Valley Rail Trail
Is there anything more satisfying than the sound of leaves crunching underfoot? Whether on foot or bike, friends, families and individuals take in early fall's beauty — and break a sweat — in the Cambridge Area Rotary's
Rail Trail Ramble 2020
. Participants
raise
at least $25 for Lamoille County service organizations and CAR programs, and then walk, run or bike the distance of their choice on the
Lamoille Valley Rail Trail
. To avoid crowding, folks choose the day and time when they'd like to hit the trail. CAR recommends the weekends of October 3 and 4 and October 10 and 11. The event and fundraising close on October 11.
6. Troubled Waters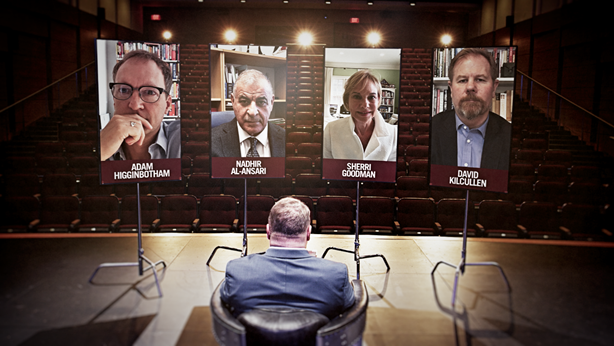 Courtesy of Norwich University
Panel discussion to take place on October 8
Each year, the
Norwich University Military Writers' Symposium
brings together authors and experts to weigh in on current affairs and global concerns. The all-virtual (and all-free) 2020 symposium is centered on the theme "Weaponizing Water: Ancient Tactic, New Implications" and takes place on October 7 and 8. "From the power struggle in the Arctic, to the war over water in the Middle East, to conflicts in Africa from depleted water resources, the intersection of the environment and security is an issue that will shape the 21st century," reads the event website. Register and browse the schedule
here
.
7. Shear Delight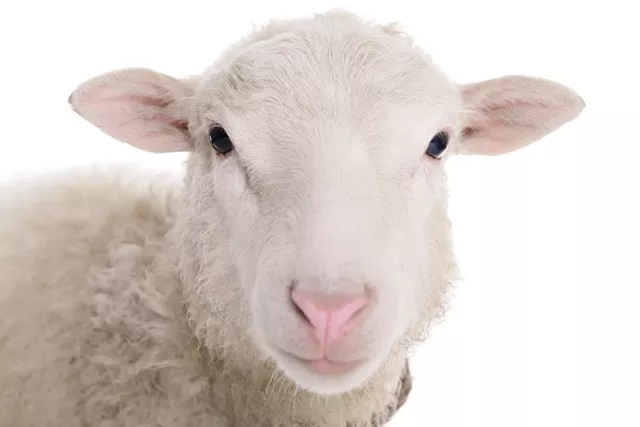 © Innaastakhova | Dreamstime.com
Winter is right around the corner, so why not start planning those knitting or crocheting projects now? The
Vermont Sheep & Wool Festival
, which typically has fiber-arts fans flocking to Tunbridge World's Fairgrounds, goes virtual on Saturday, October 3, and Sunday, October 4. With a focus on luxury fibers such as llama, mohair, cashmere and angora, this year's fest features more than 70 vendors purveying everything from yarn to craft supplies to woolen garments and accessories. Festivalgoers may miss the experience of coming face-to-face with farm animals, but they can still stock up on all of their crafting needs.
---
This is just a small sampling of the state's in-person and virtual happenings in the coming days. Browse our
art
,
calendar
and
music + nightlife
listings for more.
If you're planning or promoting an event in Vermont, please send details our way for a free online listing. Find our event submission form at
sevendaysvt.com/postevent
.