Courtesy Of The Speakeasy Project
Cynthia Dewi Oka
In the Margins
Thursday 4
Vermont Studio Center presents a virtual poetry panel, "Borders Inside and Outside: Poets on Crafting Roots (Routes)." Indonesian American author of Fire Is Not a Country Cynthia Dewi Oka (pictured), award-winning Navajo poet Jake Skeets and accomplished Mexican American writer Vanessa Angélica Villarreal read from their work and discuss themes of home and nation.
Support Group
Ongoing
Courtesy Of BCA
"Illumination 1" by Colleen Murphy
The Howard Center Arts Collective, a supportive community of artists who have lived with mental illness or substance-use disorder, presents its fall show, "Interwoven," at Burlington City Hall. The works span mediums and messages, but all relate back to the collective's mission to promote wellness, dignity and creative expression.
Folk Heroes
Saturday 6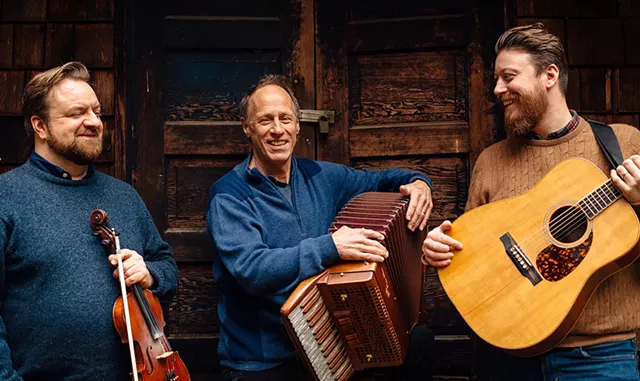 Courtesy Of Dylan Ladds
Kalos
After having their 2020 show with Ripton Community Coffee House canceled, the three virtuosic members of Celtic roots band Kalos are back for a pulse-pounding performance at Burnham Hall in Lincoln. Their playful rhythms and exuberant melodies on the guitar, fiddle and accordion make for a toe-tapping live music experience.
Guiding Light
Saturday 6
© Szefei | Dreamstime
Diwali on View
Bharatanatyam dancer Nithya Ramesh leads people of all ages and experience levels in Diwali on View, a free virtual lesson in movement and Hindu myth in honor of India's biggest holiday. This HopStop Family Workshop is hosted by the Hopkins Center for the Arts at Dartmouth College.
Visions of Sugar Plums
Saturday 6
Courtesy Of Igor Burlak
Boston Ballet II
Boston Ballet II, a dance troupe for up-and-coming performers looking for an opportunity to tour professionally while continuing to hone their craft, arrives at Spruce Peak Performing Arts Center in Stowe. "A Suite From The Nutcracker," a selection of excerpts from Pyotr Ilyich Tchaikovsky's iconic ballet, is a family-friendly show perfect for those hankering for an early dose of holiday spirit.
Writing in the Dark
Sunday 7
© Diamantis Seitanidis | Dreamstime
David Grossman
Internationally renowned author David Grossman keynotes Jewish Book Month, a series of virtual events presented by the Jewish Public Library in Montréal through the end of November. The outspoken pacifist and Man Booker International Prize-winning writer discusses his latest novel, More Than I Love My Life.
Hijinks Ensue
Opening Wednesday 10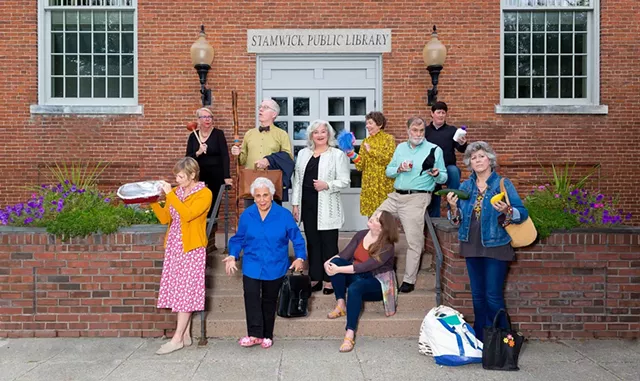 Courtesy Of Lindsay Raymond Jack Photography
Borrowing Time
Girls Nite Out Productions, a Vermont theater group dedicated to providing acting opportunities for women of all ages, presents local playwright Carole Vasta Folley's Borrowing Time at Burlington's Main Street Landing Performing Arts Center. The comedy of errors follows the Friends of the Stamwick Public Library as its members try to save their small-town institution.