Courtesy of Billings Farm & Museum
1. Giving Thanks
If there's ever been a time to tally blessings, it's the end of an often dark and confusing year.
Billings Farm & Museum
in Woodstock offers families an opportunity to meditate on their gratitude and learn about late-19th-century Thanksgiving traditions during its
Thanksgiving Weekend
celebration. From Friday, November 27, through Sunday, November 29, folks feast their eyes on a traditional 1890s farmhouse table setting, hear themed kids' stories and snag take-home craft bags. Visitors may also highlight their own holiday rituals on a sharing wall and reflect on what they're grateful for on a thankfulness walk around the farm.
2. Moving Parts
Courtesy of Serenity Smith Forchion
Toby MacNutt
"When change is who you are, who are you?" This is the driving question behind Vermont artist Toby MacNutt's dance work in progress
A Singular They
. Described as a "mosaic self-portrait," the solo show incorporates aerial silks and mobility apparatus while exploring themes such as masculinity, chronic pain and finding freedom. The Vermont Dance Alliance presents an online showing of the work, filmed at the New England Center for Circus Arts in Brattleboro, on Saturday, November 28, at 7 p.m. A remote discussion complete with closed captioning follows.
3. A Writer's Writer
Courtesy of HarperCollins Publishers
From
Stuart Little
to
Charlotte's Web
to
The Trumpet of the Swan
, E.B. White's children's novels have entertained generations of young readers. They also serve as examples of elegant prose, sophisticated wit and graceful irreverence, according to Dartmouth College senior lecturer
Nancy Jay Crumbine
. In her talk "Celebrating E.B. White," Crumbine spotlights the late American writer's mastery of his craft with examples from his stories, essays, poems and letters. Rutland Free Library hosts the free event as part of Vermont Humanities' First Wednesdays Lecture Series. Listen in via Zoom on Wednesday, December 2, at 7 p.m.
4. A Route of One's Own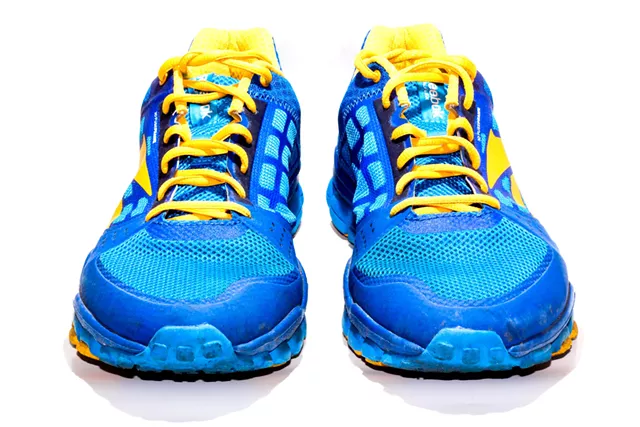 © Shayne13 | Dreamstime.com
For runners who prefer jogging solo over joining large group races, the
Rallython 5K
offers plenty of flexibility.
Registered
athletes run any 3.1-mile route at any time between November 21 and December 5. Dig trail running? Traversing downtown areas on foot? Sweating on the treadmill? No matter where or when they stretch their legs, participants make strides to support the University of Vermont Children's Hospital.
5. Stocking Up
Courtesy of Northeast Kingdom Artisans Guild
Amanda Weisendfeld's gnomes in front of Mary Simpson's "Constellations"
Have you made your gift lists? Vermonters looking to find that special something for their loved ones this holiday season are bound to score unique items with local flair at the
Northeast Kingdom Artisans Guild
's
Annual Holiday Sale
. Member artisans and special guests put forth an eclectic array of handmade goods — think woodwork, pottery, stained glass and painting — just in time for gift-giving. Browse the cooperative gallery in St. Johnsbury daily between Friday, November 27, and Wednesday, January 6.
6. Past, Present and Future
Courtesy of TBD Theatricals
'Charles Dickens' A Christmas Carol'
"You've seen it before, but not like this," wrote the
Hollywood Reporter
of a singular adaptation of Charles' Dickens'
A Christmas Carol
. What makes this particular reworking so special? For one, Tony Award-winning actor Jefferson Mays is its sole performer, taking on 50 roles to tell the timeless tale of the miserly Ebenezer Scrooge and a trio of ghosts that helps him find the true meaning of Christmas. Vermont Stage and TBD Pictures collaborate to present this digital performance helmed by Broadway director Michael Arden on Saturday, November 28. A video replay of the live capture will be available through Sunday, January 3. Half of the
ticket cost
— $50 per household — benefits future Vermont Stage programming.
7. Out in the Cold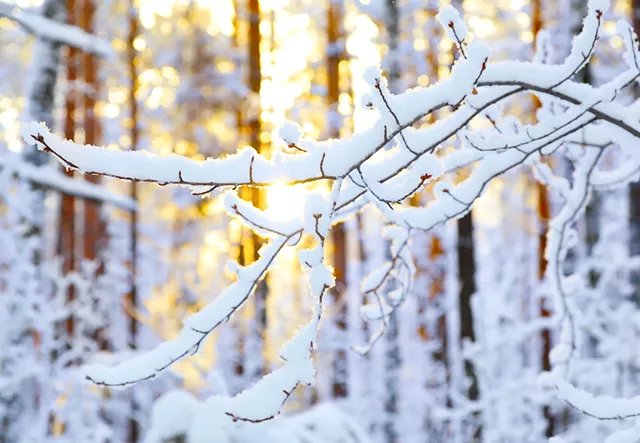 © Andrei Malov | Dreamstime.com
Experts from Audubon Vermont, Birds of Vermont Museum, and Vermont Reptile & Amphibian Atlas put their heads together for the all-ages online program
Ask a Naturalist: Winter in Vermont
. Curious minds come to this digital gathering prepared with questions about everything from migration and hibernation to wildlife and plants in the Green Mountain State's cold-weather season.
Preregister
for this free educational event taking place Tuesday, December 1, at noon and again on Thursday, December 10, at 5:30 p.m.
---
This is just a small sampling of the state's in-person and virtual happenings in the coming days. Browse our
art
,
calendar
and
music + nightlife
listings for more.
If you're planning or promoting an event in Vermont, please send details our way for a free online listing. Find our event submission form at
sevendaysvt.com/postevent
.