Courtesy of Joseph Gresser
Flyin' Hawaiian Sara Kunz
Island in the Sun
Friday 18
Greensboro's Highland Center for the Arts hosts a different touring street performer each Friday in June. On the 18th, it's Sara Kunz, also known as the Flyin' Hawaiian. Born and raised on the Big Island, Kunz transports audience members to a circus-like paradise with feats of clowning, contortion and acrobatic hula hooping. Arrive early for food and cocktails from the venue's café and bar.
History Lesson
Thursday 17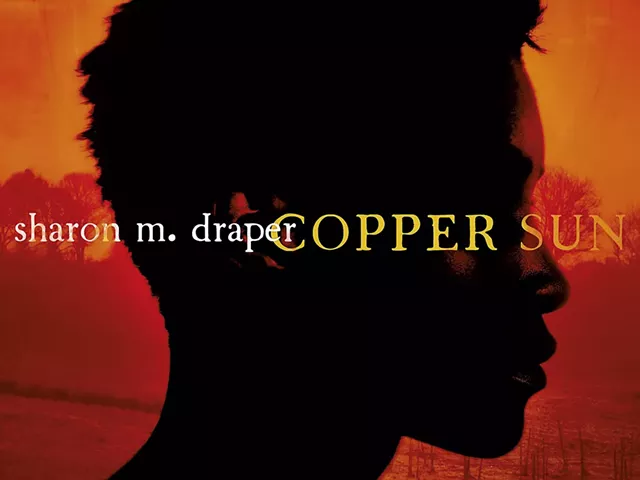 Courtesy Of Simon & Schuster
'Copper Sun' by Sharon M. Draper
In her 2006 novel Copper Sun, author Sharon M. Draper combines young adult and historical fiction to tell the story of a 15-year old girl kidnapped from her African village and sold into slavery in 1738 South Carolina. Parents, educators and readers alike hear from the Coretta Scott King Book Award winner during a virtual talk and Q&A hosted by Fletcher Free Library in anticipation of Burlington's Juneteenth Celebration.
Eat, Drink and Be Merry
Wednesday 16 & 23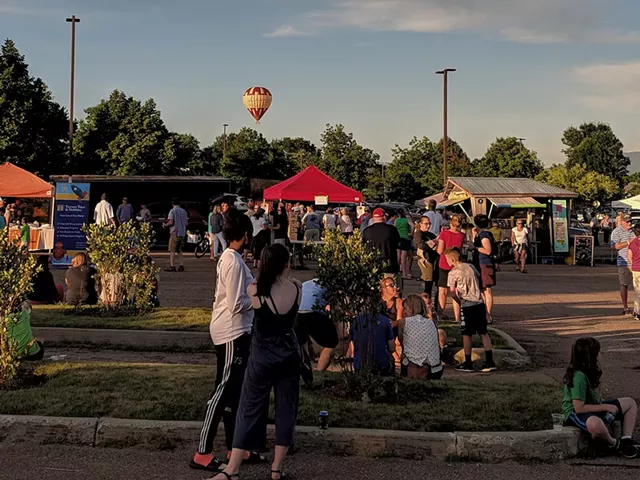 Courtesy Of Taylor Vandyke
Trucks, Taps & Tunes
Feeling antsy for the return of festival season? Take the edge off at Trucks, Taps & Tunes, a weekly mini festival on the Essex Experience Green. Each Wednesday, folks feast on food-truck eats, sip cold suds from a beer trailer, and revel in live music by local and regional acts. Boston's Lee Ross gets booties shaking with funk and reggae grooves on June 23.
Silent Cinema
Saturday 19
Courtesy Image
'Girl Shy'
New Hampshire-based silent film accompanist Jeff Rapsis believes the 1924 movie Girl Shy is "a candidate for Hollywood's first-ever rom-com." This frenetic black-and-white motion picture stars silent-comedy master Harold Lloyd as a bashful man who falls in love despite his difficulties with women. Rapsis improvises a live score for a screening at Brandon Town Hall.
Good Day
Wednesday 16 & 23
Courtesy Of Kathy Avellino
Market on the Green
Not only does Woodstock's weekly Market on the Green offer the fresh, local foods that might populate your shopping list, it's also an opportunity for community members to come together. Locals share smiles and conversation as they browse veggies, cheeses, ice cream and crafts amid live music on the Woodstock Village Green.
Superstar Species
Wednesday 23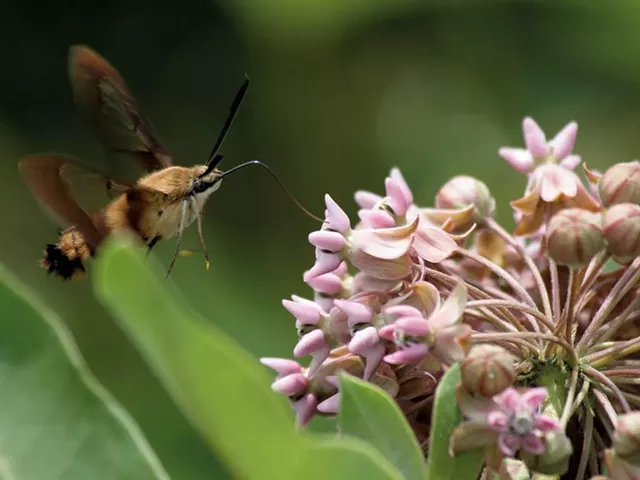 Courtesy Of Bob Heiser
Gardening With Wildflowers
For such small beings, pollinators are a pretty big deal. Birds, butterflies, bees, and other insects and animals support food growth, clean air and plant diversity by transporting pollen from place to place. Learn to bring these major players to your own yard during Gardening With Wildflowers: Making Space for Pollinators and Other Wildlife, a free webinar hosted by the Vermont Land Trust.
Piece by Piece
Ongoing
Courtesy Of Stone Valley Arts
"Neuroanatomy/ A Collage Show"_"Chthonic" by Leslie Fry
What do 67 seemingly disparate artworks in a current Stone Valley Arts group exhibition have in common? Created by 30 individual artists, the pieces in "Neuroanatomy: An exhibition of collage" reflect the expanding world of art made by assembling various materials to a backing such as paper or fabric. The show is on view at the Poultney gallery through June 27.