Courtesy Of The Vermont Fish And Wildlife Department
Free Ice Fishing Day
Any Fin Goes
Saturday 28
Vermonters of all ages who have always wanted to try ice fishing but didn't know how convene at Barnard's Silver Lake State Park for Free Ice Fishing Day & Festival. Vermont Fish & Wildlife Department experts explain gear, demonstrate how to drill, review safety tips and help with fish identification, while attendees keep warm with hot chocolate and a fish fry.
Jolly Good Cello
Friday 27
Courtesy
Chamber Music Society of Lincoln Center
Quarantine-era virtual concert favorite Chamber Music Society of Lincoln Center returns to Middlebury College's Mahaney Arts Center — live, this time. The fabulous foursome fills Robison Hall with the soulful strains of some of classical composer Franz Schubert's greatest works, including Fantasie for Violin and Piano in C Major; Piano Trio in B-flat Major, No. 1; and the piano duet Fantasie in F Minor.
Fusion Reaction
Friday 27 & Saturday 28
Courtesy Of Liza Ramlow
Regenerations
Project creator and director Megan Buchanan and her collaborators present Regenerations: Reckoning With Radioactivity, an interdisciplinary performance at Brattleboro Museum & Art Center. Fusing dance, live music, poetry and projections, the work explores the environmental impact of nuclear energy in Vermont and beyond and draws inspiration from BMAC exhibit "Renate Aller: The Space Between Memory and Expectation."
Long-Term Memory
Saturday 28
Courtesy Of Vermont Holocaust Memorial
Holocaust Survivor Memoir
Jewish Community of Greater Stowe hosts a Holocaust Survivor's Memoir Book Reading + Reception as part of Vermont's first annual Holocaust Education Week. Marion Hecht commemorates her late mother, Erika, an Austrian Holocaust survivor, longtime Vermont resident and founding JCOGS member, with excerpts from her memoir Don't Ask My Name: A Hidden Child's Tale of Survival.
Tundra Tales
Tuesday 31
© Vadim Nefedov | Dreamstime
Naturalist Journeys Simone Whitecloud
North Branch Nature Center's virtual speaker series Naturalist Journeys 2023 continues with a presentation by Lake Superior Chippewa ethnobotanist Simone Whitecloud. Dr. Whitecloud examines the roles that plants play among the Inuit of southern Greenland, from medicine and food to rituals and decorations.
How Do You Fondue?
Wednesday 1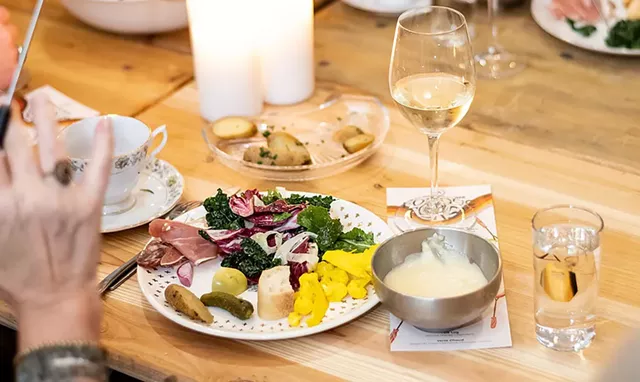 Courtesy Of Isora Lithgow
Adventure Dinner Fondue
Adventure Dinner gets funky with a Fondue Pop-Up Party at Haymaker Bun in Middlebury. It's first come, first served at this rollicking gouda time, featuring Jasper Hill cheese dip with fresh bread and pickles for dunking; shareable apps such as cheese boards and Tater Tot waffles; and plenty of cocktails and mocktails. Takeout is also available for preorder.
Gear Shift
Ongoing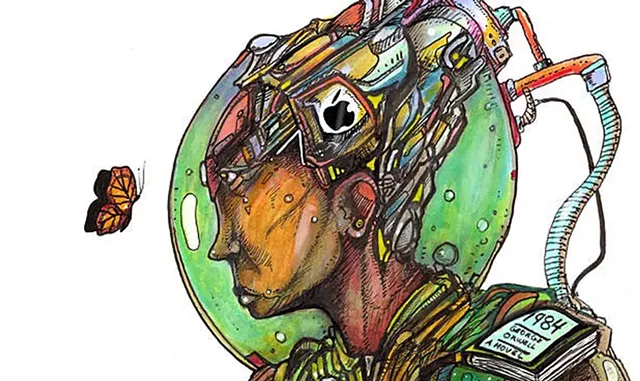 Courtesy
"Technology Overburdened" by Will Kasso Condry
At "Whir, Clank, Beep," a new group show at Barre's Studio Place Arts, the future is now. More than 30 artists — including Kathleen Kolb, Tom Batey, Tina Escaja, John Brickels and Lynn Newcomb — use art and sculpture to explore machines in all their simple, complex, real and fantastical glory.