Courtesy
Crystal Wilkinson
All in Good Rhyme
Wednesday 25
Kentucky poet laureate Crystal Wilkinson stops by Vermont Studio Center in Johnson for a reading. The recipient of such accolades as an NAACP Image Award and an O. Henry Prize, the author shares selections from her poetry, stories, essays and forthcoming culinary memoir, Praisesong for the Kitchen Ghosts.
Romanov the Record
Sunday 22 & Monday 23
Courtesy
Anastasia
Anastasia, the musical adaptation of the classic animated film of the same name, brings Broadway to the Flynn in Burlington. The story follows a young woman — who may or may not be the lost princess of the fallen Russian empire — as she finds love, home and family on the way to uncovering the secrets of her past.
Watershed Moment
Thursday 19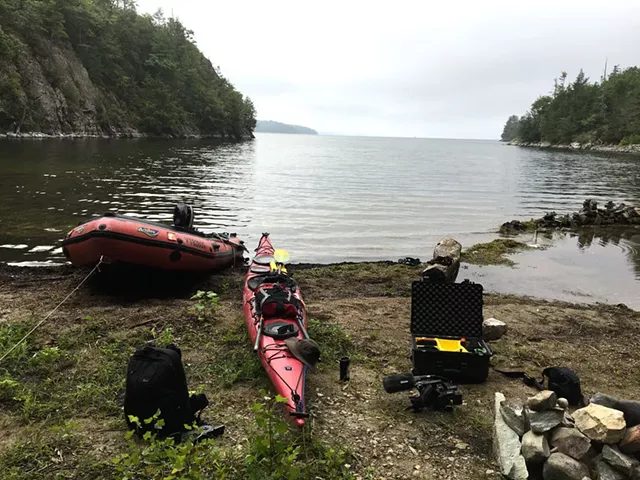 Courtesy Of Duane Peterson III & Jordan Rowell
Upstream Downstream
North Branch Nature Center's latest Montpelier PLACE event is Upstream-Downstream: A River Resilience Film Festival & Panel Discussion. After a screening of several locally made short films about Vermont's waterways, including "No Other Lake" and "Nebi: Abenaki Ways of Knowing Water," a panel of aquatic experts discusses conservation.
Reel Them In
Friday 20-Sunday 22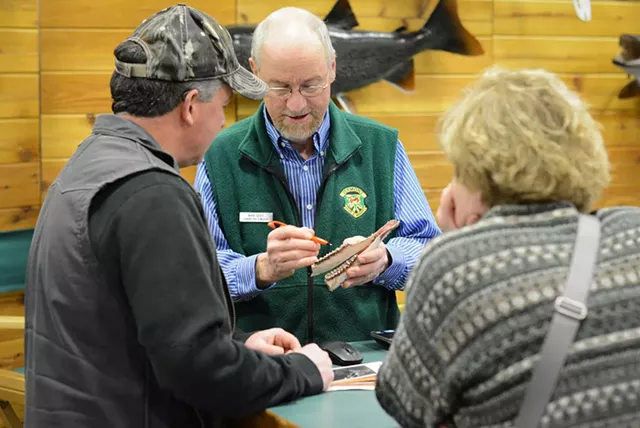 Courtesy Of Vermont Fish And Wildlife
Yankee Sportsman's Classic
Hunting and fishing enthusiasts go wild at the Yankee Sportsman's Classic at the Champlain Valley Exposition in Essex Junction. Countless exhibitors offer up their wares for browsing between seminars and presentations on such wide-ranging topics as buck tracking, turkey hunting, waterfowl calling and venison butchering — plus, kids keep busy at the trout pond and reptile shows.
Drums Up
Sunday 22
Courtesy
Rani Arbo & daisy mayhe
Four-part harmonies and unforgettable songs are the hallmarks of New England-based folk quartet Rani Arbo & daisy mayhem, appearing at Next Stage Arts Project in Putney. A homemade percussion kit, featuring bottle caps, tin cans, cardboard boxes and more, lends an eclectic beat to the band's witty, uplifting tunes.
Generation Why
Opens Wednesday 25
Courtesy
Celeste Jennings
Northern Stage premieres 'Bov Water, a new play by Dartmouth College alum Celeste Jennings, at White River Junction's Barrette Center for the Arts. This intimate, poetic story follows four generations of Black women, from the Civil War through the present, as they discover identity and resilience in their family's forgotten histories.
Snow Show
Ongoing
Courtesy Of Furchgott Sourdiffe Gallery
"Eventide" by Elizabeth Allen
Furchgott Sourdiffe Gallery's annual winter exhibit, "Silver Glow," returns to Shelburne with new work by a dozen Vermont artists. These paintings all zero in on light and the way it changes in the winter months, glinting off subjects including snowy hillsides, the frigid waters of Lake Champlain and the fruits of a frozen garden.